When Justice becomes a Mass Movement!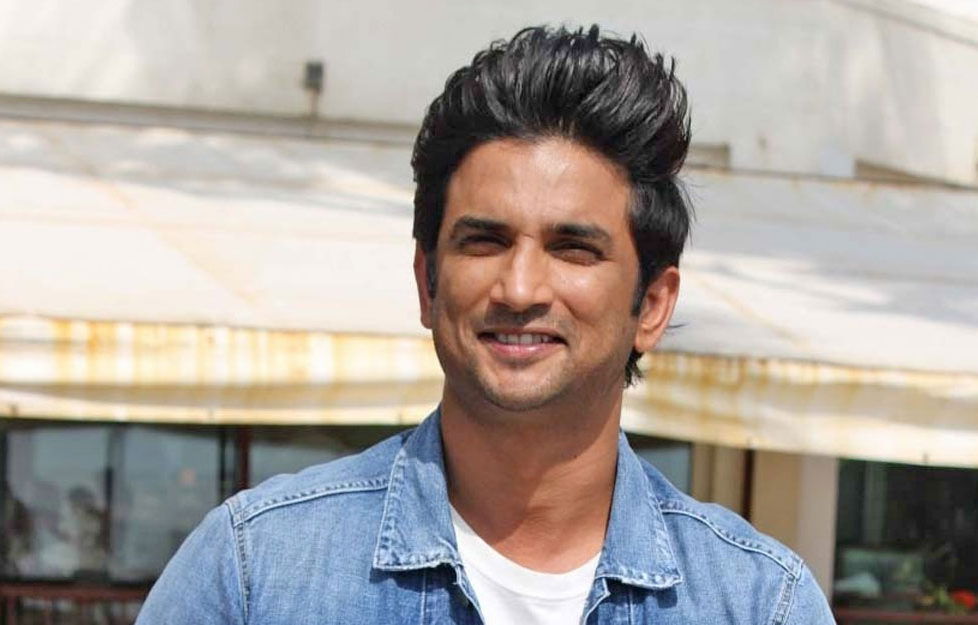 Sushant Singh Rajput's death: Mystery to be unfold soon
On 14th June 2020 afternoon, news of Actor Sushant Singh Rajput's demise shocked everyone. Within 15 minutes, Mumbai Police named it as 'Suicide done out of Depression', without any detailed investigation. Within 2 days, the entire case has been projected as 'Depression happened out of Ignorance & Nepotism in Bollywood', again without any detailed investigation.
That was the time, when everyone in our country became Bollywood Expert, and had lot to say about Ignorance, Biasness & Discrimination in Bollywood because of Nepotism. As if it was a planned diversion of the real issue! When everyone was beating around the Bush of Nepotism, only Family, friends and few people from Industry stood by their strong belief that Sushant could never commit suicide, because of any given reason. But Mumbai Police in a strange manner simply denied the theory of Murder, without any detailed investigation. Mumbai Police in fact didn't register even a FIR. In short, Role of Mumbai Police has been under question, since beginning of this case.
Eventually, role of Sushant's Girlfriend Rhea Chakraborty came into picture, with a lot of mystery revolving around. And since then, every day is coming up something new in this case, directly or indirectly connected with Rhea. Sushant's father registered a FIR against Rhea in Bihar. And when Bihar Police started its investigation, Mumbai Police denied any kind of cooperation too. And Central Government had to intervene, asking CBI & ED to investigate for the case. This was again unacceptable by Mumbai Police. This made Mumbai Police even more questionable and suspicious in this entire case. What is that making Mumbai Police behaving in a strange manner! Is there a particular set of people, Mumbai Police is trying hard to save?
But the unprecedented war between Mumbai and Bihar Police over Sushant Singh Rajput's death case finally reached its fate. On Thursday evening, the Central Bureau of Investigation (CBI) registered FIRs against actor Rhea Chakraborty and five others. The CBI took over the case after much deliberation, appeal from fans, petitions on social media and mounting political pressure. Common people including Sushant's fans, media & few genuine politicians tried their best to raise the voice against this Autocracy of Mumbai Police and Maharashtra Government. This gave a huge support to Sushant's family and they could take a strong decision to fight for justice. Thanks to Central Government, who understood the sensitivity of the issue and heard the appeals of Sushant's family and fans. Supreme Court too deserves a gratitude for giving this case a direction of Justice.
There are several key questions expected to be answered in the case that has captured the nation's imagination over a long time now. These questions revolve around Rhea Chakraborty & Mumbai Police, and raises doubt on their respective intentions. Why was no action taken when Rajput's family had alerted in February that his life could be in danger? Why is no one talking about the missing CCTV footage, the duplicate keys, and the 50 SIM cards? Why is the IPS officer sent from Bihar kept in quarantine? Did Rhea resist Bihar Police's involvement, and was Maharashtra government against CBI probe? Are Sushant's flatmate Siddharth Pithani's statements inconsistent with the household staff's? What came of the probe in Sushant's former manager, Disha Salian's, case who died six days prior to Sushant under mysterious circumstances? How did Rhea manage to hire the most expensive lawyer to take her case? Why was it declared an 'open and shut' suicide case within minutes of Sushant's body was found? Why are details of Sushant's medical and treatment reports available in the public domains? Is there political involvement in the case?
Answers of them are still need to be discovered. But even for a common man, these are enough to smell the conspiracy involved. Don't know how Mumbai Police have been finding this case a 'Simple Suicide'! There has been a lot of names coming forward who are directly or indirectly related to Sushant's Death, such as his friends, flatmates, Rhea and her family, his staff and so on. However it is still to be investigated, but Rhea has been appearing to be the Centre Axis, other people being rotating around her gravity. Whether it is a Planned Murder or an Instigated Suicide, the connections are somewhere leading to Rhea from all the directions.
This case will surely be remembered always, as the one in which Awared Public, Responsible Media and Powerful Social Media, all three played an important role. The case which was intended to divert the reality from the beginning itself, is today on the verge of getting Justice, because everyone came together for Sushant, who was not just a good actor, but an inspiration for many common people who dream to achieve something in Film Industry without having a Godfather. Moreover, Justice is something deserve by everyone, whether it's a celebrity or a common man.
The death of the 34-year-old actor at the height of his popularity stunned the country. His fans thought it was a suicide brought on by immense inner mental torment, an affliction he hid from the world. Then, as the drama unfolded, an army of warriors started putting up various theories on social as well as conventional media. Then, Sushant's family alleged foul play, and came forward in demand of Justice. The spotlight then shifted to Sushant's girlfriend Rhea Chakraborty and her family, whom Sushant's father Krishna Kishore Singh accused of siphoning off Rs 15 crore from his account and having abetted his suicide.
Supreme Court, acting on Rhea's petition challenging an investigation by the Bihar police, handed over the probe to the Central Bureau of Investigation. The CBI must now find answers to the questions that have haunted headlines more than two months after Sushant died. Here the question arises, If Rhea is innocent, then why she is being afraid of Bihar Police & CBI investigation? Moreover, why Maharashtra Government is acting silent and showing disability to handle its own Mumbai Police? Or Mumbai Police is deliberately doing this drama, upon Maharashtra Government's secret indication? But no one in power should forget the fact that, Public is the most Powerful!
Mumbai Police has not been questioning the people directly involved in the case. Even the big names, such as Mahesh Bhatt's role in the case is still not investigated. Why the big shots of Industry were in constant touch of a small new comer actress Rhea? Sushant's family now even questions the Mumbai police's initial conclusion that the actor had a serious mental illness that could have led to him taking his life. That Sushant's interests extended beyond cinema is well-established. Sushant had been a well-planned man from the beginning of his career. He always has his list of dreams and forthcoming achievements. His 50 dream projects, his love towards Lord Shiva, his love towards Astronomy & Universe, are well enough to prove his vivacity as a person. What would push a man with so many interests having a well settled life and a promising career, to take this tragic step?
Unfortunately, Mumbai Police has failed to join the dots the way common people on Social Media were doing. And the result is that finally, the case is in the right hands. Kangana Ranaut & Ankita Lokhande have been the 2 major supporters of Sushant's father and sisters, who boldly giving their respective statements on public platforms and News Channels. People on Social Media had been signing so many petitions to make it a mass movement. People willingly came together and joined their hands to demand for Justice. Now we all not just hope but believe too, that Sushant Singh Rajput will get his due justice soon. And till then, this mass movement will not take rest!
About Writer
Alumni- University of Delhi, Bhartiya Vidya Bhavan, IIT Delhi, IIM Bangalore, University of Queensland-Australia, SHRM, CTAA- United Kingdom & AIMA
Film Critic- All India Radio & Cinema Expert with National News Channels
Human Resource Management Professional
District Convenor (East Delhi)- Beti Bachao Beti Padhao
DISCLAIMER: The author is solely responsible for the views expressed in this article. The author carries the responsibility for citing and/or licensing of images utilized within the text.