Which impossible task did Congress give to Arvind Kejriwal?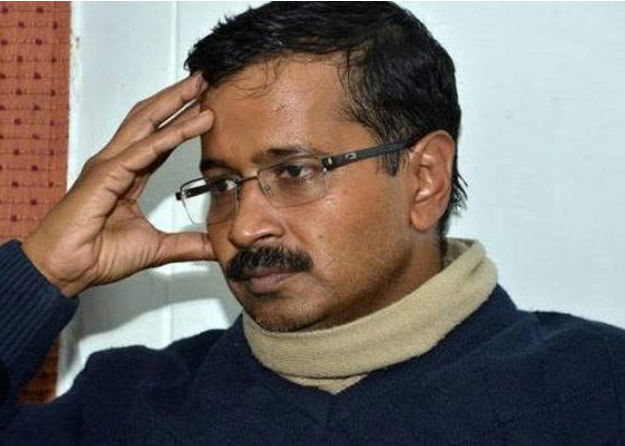 On 26th of October Kejriwal tried to become the Hindu Hriday Samrat and made an appeal to Bhartiya Prime Minister Narendra Modi and central government to put up pictures of Bhagwan Ganesh and Ma Lakshmi on the fresh currency notes in order to repair the Indian economy through their blessings. He cites the example of a Muslim majority country Indonesia and asked if they can do it and why not India.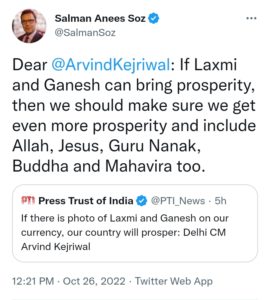 Arvind kejriwal said "If there is photo of Lakshmiji and Ganeshji on our currency notes, our country will prosper. Photos of Lakshmiji and Ganeshaji can be printed beside Mahatma Gandhi's picture on fresh currency notes". He added "If there is a photo of Lakshmi-Ganesha on our currency (notes), our country will prosper. I will write to (the) prime minister in a day or two on this. When Indonesia can, why can't we? The photos can be printed on fresh (currency) notes,".
Kejriwal said he will be writing to the Bhartiya Prime Minister for putting the pictures of Bhagwan Ganesh and Ma Lakshmi. But after made the demand Congress, Leftists-Izlàmists came out lashing him for his suggestion. They accused him of following the footnotes of BJP and criticised him for following the ideology of Soft Hindutva. Congressis questioned him why he is only asking the centre to put up the pictures of Hindu Gods and Goddesses and why not Gods of other religion as well to seek more blessings. Also the members of Indian National Congress gave Arvind Kejriwal an impossible task to do. They asked him Kejriwal to also appeal to the Central Government for putting the picture of Allah in the fresh currency notes. It must be noted that there is no picture of Allah present and also using the picture of the prophet of Muslims, Mohammed is a blasphemous. The Congress has put the biggest burden on the heads of Arvind Kejriwal.
DISCLAIMER: The author is solely responsible for the views expressed in this article. The author carries the responsibility for citing and/or licensing of images utilized within the text.