Whistleblower reveals that Elon Musk was given fabricated information on bot accounts by Twitter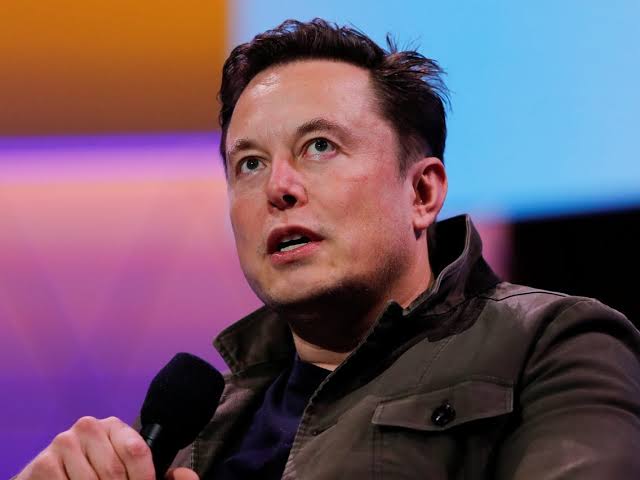 Twitter misled tech entrepreneur Elon Musk about the number of bots on the platform, according to a whistleblower who worked as the company's security chief revealed in regulatory filings obtained by The Epoch Times. This could have implications for the legal dispute between the Tesla CEO and Twitter.
In a notification submitted to federal regulators in July, whistleblower Peiter Zatko, who has publicly identified himself, made a number of stunning claims about Twitter's cybersecurity practises, including the assertion that Twitter "lied about bot accounts to Elon Musk." According to revelation, Twitter now measures monetizable daily active users (mDAU) rather than total monthly users, which was known to fluctuate greatly, especially after the removal of spam and bot accounts.
The disclosure notes that executive bonuses—which could be worth more than $10 million—are based on mDAU growth and that "from Twitter's perspective, 'mDAU' was an improvement because it could internally define the mDAU formula and thereby report numbers that would reassure shareholders and advertisers."
In order to make the network more appealing to advertisers, the disclosure claims that Twitter executives are "incentivised to avoid counting spam bots as mDAU." Additionally, it asserts that although "many millions" of active accounts aren't taken into account when determining monthly active users (mDAU) because they are spam bots or because Twitter doesn't believe they can be profitable, their presence on the platform still has an impact on user experience.
In his capacity as Twitter's former head of security, Zatko reportedly enquired of the company's Head of Site Integrity—who is in charge of tackling platform manipulation, including bots—what the actual number of spam bots was.
Meanwhile the response was, "We don't really know." The disclosure stated that "the company could not even provide an accurate upper bound on the total number of spam bots on the platform."
It added that senior management "had no appetite" to accurately measure the prevalence of bot accounts because "they were concerned that if accurate measurements ever became public, it would harm the image and valuation of the company." Other reasons for not being able to provide an accurate bot count included measurement difficulties."
In addition, Zatko's revelation makes the assertion that the actual number of spam accounts and bots on Twitter is likely "much greater" than the social media company's claimed 5% of daily monetizable users.
Deliberate ignorance, according to the whistleblower, was the norm and Twitter officials have "little or no personal incentive" to accurately measure the number of bots, the claim continues.
The information revealed by Zatko might help Musk's legal team in their battle with Twitter. Trial between the two parties is slated to take place in a Delaware court in October.
Musk and Twitter are at odds in court over the internet tycoon's withdrawal of a purchase offer for the social media site. Musk's argument that Twitter's long-held assertion that spam accounts and bots make up less than 5% of monetizable daily users is false is crucial to his decision to withdraw from the agreement.
In response to Zatko's assertion, a Twitter spokeswoman informed The Washington Post that the company "completely stands by" its past claims regarding the proportion of bots using the service.
Interestingly, Musk has been sued by Twitter in an effort to have him fulfil his $44 billion purchase offer. Musk has filed a counterclaim, claiming that Twitter misled his staff about the true scope of its advertising revenue and that Twitter committed fraud and contract breaches.
The buyout agreement contains a clause requiring the party who breaches the agreement to pay a $1 billion termination fee.
Early in August, Musk hinted that if Twitter gave him accurate information on user accounts and bots, his offer to buy the social media company might be accepted.
Musk wrote in Aug 6, "If Twitter simply provides their method of sampling 100 accounts and how they're confirmed to be real, the deal should proceed on original terms. However, if it turns out that their SEC [Securities and Exchange Commission] filings are materially false, then it should not."
Musk also wrote that he wants to challenge Twitter CEO Parag Agrawal to a debate about the number of fake accounts on the platform. On Musk's claim that he was tricked into signing the buyout agreement, Twitter has responded stating that the claims are unbelievable and untrue as it seems."
In addition, Twitter claims that Musk made a "public spectacle" in order to buy the business and that his public criticism of the firm led its stock price to fall.
In response to Twitter's lawsuit, Musk accuses the company of deliberately undercounting the number of bots using the service "as part of its conspiracy to deceive investors about the company's prospects."
DISCLAIMER: The author is solely responsible for the views expressed in this article. The author carries the responsibility for citing and/or licensing of images utilized within the text.