No permission given to Asaduddin Owaisi to meet gangster Atique Ahmed who is currently in Sabarmati jail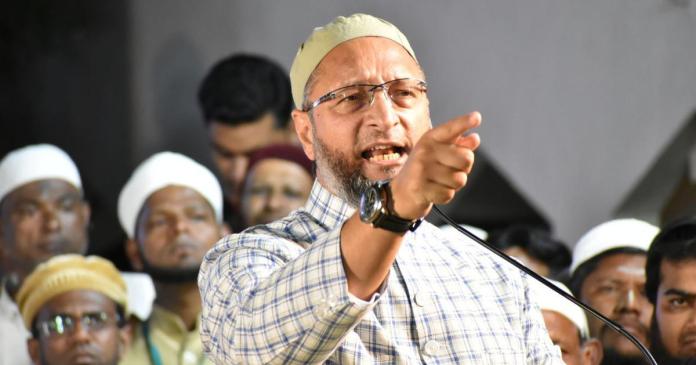 Asaduddin Owaisi's political party AIMIM has recently decided to contest the Gujrat Assembly elections which are going to be held next year. Keeping the target of next year's Gujarat Assembly election, Asaduddin Owaisi had earlier decided to meet gangster Atique Ahmad.
Atique Ahmad is a known gangster who is presently kept in the Sabarmati jail who is located Ahmedabad, Gujarat. Atique Ahmad is serving his prison time. He is being accused of 103 murders. Atique Ahmed has been a one time MP and five times legislator and is accused of murder, kidnapping, extortion etc. He was earlier placed in the jail of Uttar Pradesh but later Supreme court asked to transfer him to Gujrat. Asaduddin Owaisi brought gangster Atique Ahmed and his wife into his party and is apologetic in his decision.When asked why he want to bring a gangster into his party AIMIM, Asaduddin Owaisi answered that Atique Ahmad is merely accused and not proven guilty. Asaduddin Owaisi who is on a one day trip to Gujarat went on to meet Atique Ahmed in the Sabarmati jail was denied permission.
Rohan Anand, Superintendent, Ahmedabad Central Prison said, "It is kindly intimated that as per the jail rules, meetings are permitted only with blood relatives or lawyers arguing the case. In light of the jail rules and the prevalent Covid epidemic, the permission for the meeting is regretfully denied."
Asaduddin Owaisi expressing his displeasure put the whole blame on BJP government and said "The people of Uttar Pradesh are also watching how we have been denied permission by the BJP government to meet Atique Saheb". It's not surprising Asaduddin Owaisi is love for gangster. He has always stood with The gangsters and terrorist whether it is Atique Ahmad or Yakub Menon, the only condition is the gangster should be of his religion.
DISCLAIMER: The author is solely responsible for the views expressed in this article. The author carries the responsibility for citing and/or licensing of images utilized within the text.