Who founded RAW?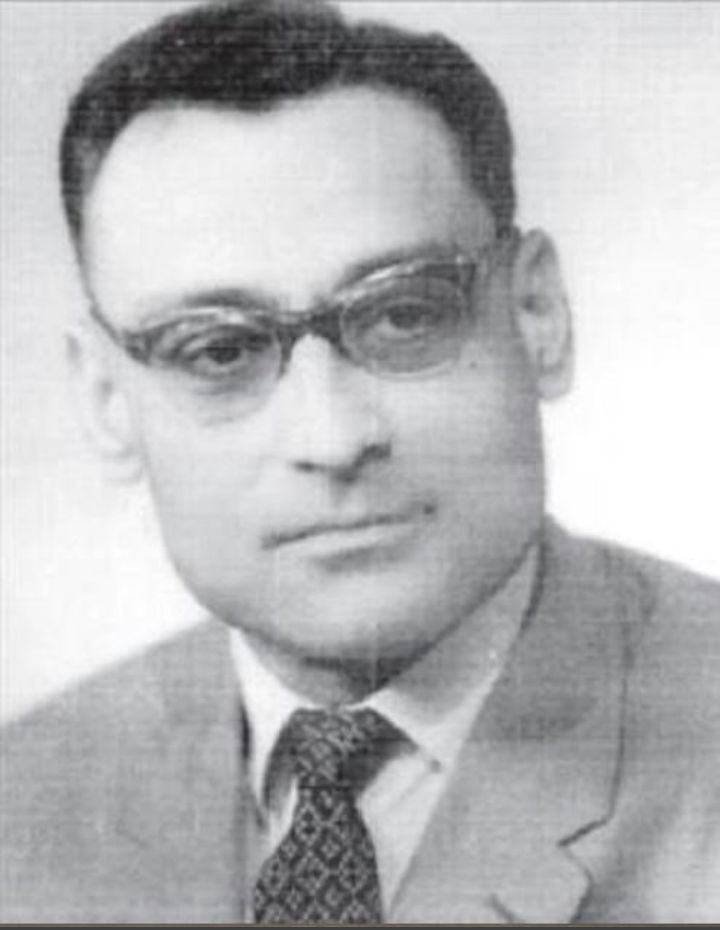 Credit – @SadaaShree
Rameshwar Nath Kao, India's very own spymaster, the first chief of RAW, which he built up to be a formidable intelligence agency, personal security chief to Jawaharlal Nehru and later Rajiv Gandhi.
Thread on a legend whose Jayanti was couple of days back.
Kao was born on May 10, 1918 in the holy city of Varnasi to a Kashmiri Pandit family, who had settled there, bought up by his uncle Triloknath Kao. He completed his schooling from Baroda, and later graduated from Lucknown University in 1936.
He would later do a post graduation in English Literature from Allahabad University, and joined the Indian Imperial Police in 1940, after passing the Civil Services exam, and was posted in Kanpur, as an Asst. Superintendent.
On the eve of India's independence he was deputed to the Intelligence Bureau(IB) then under B.N.Mullick, and was in charge of Nehru's security. He would later assist, Kwane Nkrumah, the president of Ghana in setting up his intelligence and security apparatus.
He came into prominence, with his investigation into the crash of Kashmir Princess, an Air India Lockheed aircraft that exploded over the Indian Ocean on April 11, 1955. Around 16 on board, mostly delegates to the Bandung Conference died in the crash.
Along with British and Chinese agents, he probed the crash, which was revealed to be part of a Kuomintang, the Chinese nationalist party plot to assasinate then Chinese premier Zhou En Lai, who had fortunately changed his travel plans at the last minute.
After the disastrous 1962 War, and Operation Gibraltar in 1965, when Pakistani infiltrators entered Kashmir unchecked, the need was felt for a separate agency for military intelligence, which would be the motivation to form RAW, that would be Kao's greatest legacy.
When Kao returned from Ghana, he was made the first director of the newly formed Aviation Research Center at Charbatta in Odisha, that primarily concentrated on TechInt- Technical Intelligence.
However with the Cold War rivalry and a volatile geo political situation, the need was felt for a professional intelligence agency, that would gather intelligence on the external front. The existing Intelligence Bureau(IB) had become a typical babu driven organization.
In her efforts to tighten her hold over the Congress party, Indira Gandhi bifurcated IB to form RAW in 1968. While IB would look after the domestic intelligence, RAW would be focussed on the external intelligence gathering.
RAW's main purpose was to monitor external affairs in general, with a specific focus on South Asia, that had become one of the playgrounds for US-Soviet rivalry during Cold War, along with Pakistan's own ambitions.
Kao was asked to head RAW, with a rank of Additional Secretary for Research in the Cabinet Secretariat, that
continues to date. He had the responsibility of building up RAW from scratch, and he would spend the next 9 years doing so.
It was a critical time in the sub continent, with it becoming a venue for Cold War rivalry. Kao had the complete trust and faith of Indira Gandhi, in fact it was the closest association ever a PM would have with the intelligence chief.
When protests broke out in East Pakistan, towards the end of the 60s, Kao began to monitor the situation closely, with his team of Shankaran Nair and Girish Chandra Saxena, drilling down to the nuts and bolts, gathering information.
Both Nair and Saxena would head RAW later, with the latter also serving as Jammu and Kashmir Governor for some time. It was this team, that came out with a meticulous plan to train and equip the Mukti Bahini which would play a role in liberation of Bangladesh.
During Operation Searchlight, when the Pakistani army brutally cracked down on the protesters, Kao sent Indian operatives into East Pakistan, arm the local population, and channelize their anger against the oppresion.
While Sam Manekshaw was in charge of military operations during 1971, Kao looked after the covert subversion, letting the Mukti Bahini indulge in low scale guerilla warfare, setting up training camps across the border.
Kao's intelligence gathering was so effective, that the Indian Air Force could go ahead and bomb the room where the East Pakistan Cabinet was in session, while the Indian Naval commandos were able to blow up every single ship in Chittagong harbor.
Kao would also later warn Sheik Mujibur Rahman of the impending assasination attempts on him, by some of the Army officers in 1975.
He also played a major role in the merger of Sikkim with the Indian Union in 1975, preempting Chinese intervention. In fact it's believed he also played a role in arming the Tamil guerillas in Sri Lanka, even though he was not directly in charge of RAW then.
Pretty much a recluse in his private life, he was well respected in the international intelligence community, for his professionalism and intelligence. Remains a legend to date for the way he built up RAW.
His contacts the world over, particularly in Asia—Afghanistan, Iran, China, you name it—were something else. He could move things with just one phone call. He was a team leader who rode out notorious inter-departmental and inter-service rivalries, which is commonplace in India.
Count Alexandre De Marenches, erstwhile head of SDECE, the French intelligence agency, named him among the top five intelligence chiefs of the 70s, calling him a fascinating mix of physical and mental elegance.
Affectionately called as Ramji, Kao was very much a reclusive, rarely seen in social gatherings or parties. He would rarely give any interviews or talk about his work.
When the Kashmiri Pandits were massacred and forced to leave in 1990, Kao reached out to them, put in all efforts to restore their honor and dignity. He ensured their problem would not be forgotten, interacting with various political leaders.
One painful episode in Kao's life was in 1977, when Indira Gandhi lost elections due to Emergency. Though he had warned her in private against imposing it, the opposition leaders suspected his involvement.When the Janata Govt was sworn in, Kao knowing he would be targeted, quitely resigned. He was however cleared by an inquiry, and reinstated again in 1980 when Indira Gandhi came back to power.The National Security Guard( NSG) was also created by Kao in 1980s, to counter the Khalistani militancy that had broken out. He also founded the Joint Intelligence Comittee.Unfortunately Kao's hard work in establishing RAW was undone by Morarji Desai and later I.K. Gujral. Morarji was the one who leaked details of RAW operations to Zia, just because of his hatred for it.And the other PM who did the worst damage was I.K.Gujral, who shut down the Pakistan special Ops of RAW, leading to major gap in our intelligence gathering, that would lead to the failure to detect infiltrators at Kargil later.
To those interested in knowing more would reccomend the book R.N. Kao: Gentleman Spymaster, by Nitin Gokhale, that has a foreword by Ajit Doval. An excellent biography of his.Rameshwar Nath Kao is a legend, India's very own spymaster, a man of integrity, honor, who shaped modern India's intelligence network, guided it for close to a decade during turbulent times. Salute to a hero.
DISCLAIMER: The author is solely responsible for the views expressed in this article. The author carries the responsibility for citing and/or licensing of images utilized within the text.