Why American Hindus are voting Republicans in Nov 2020?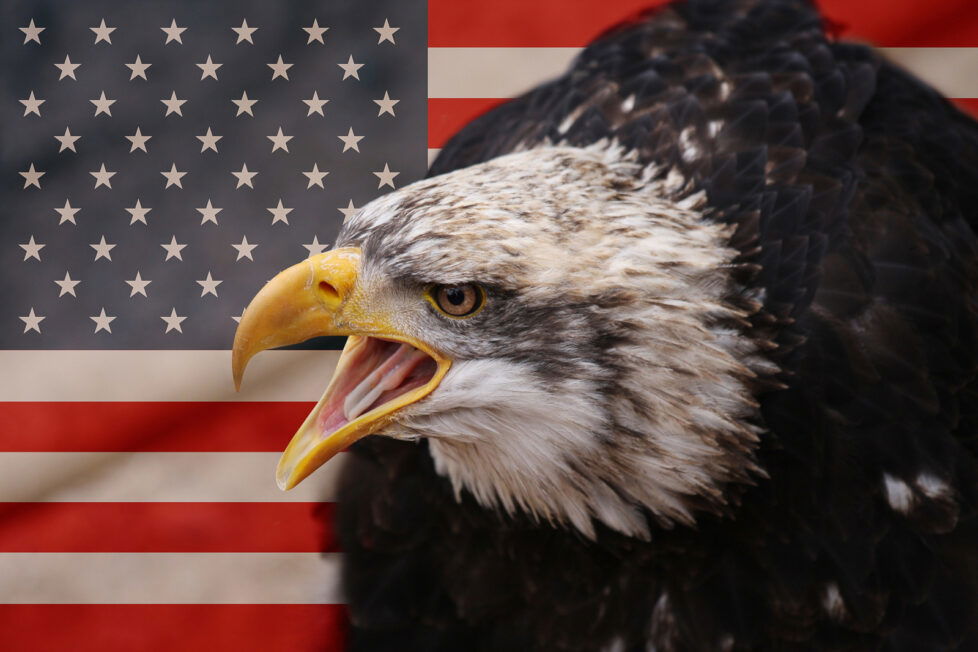 With a lot riding on upcoming Presidential elections in the USA, Hindu Americans have emerged as a single largest voting bloc amongst the larger Indian American community. A new super PAC has emerged amongst the Hindu American community that has supported the traditional conservative voices of the Trump administration. With Muslims siding with extreme left positions and openly campaigning against Hindu American interests, there was a need for Hindus to create a political voice across all political spectrums. The leftist voices in the USA have somewhat been subdued due to the impending defeat of Bernie Sanders as a political candidate. Biden Vs Trump show is going to be interesting but the outcome is clear on the wall. It's going to be Trump all the way until 2024. In the USA, Hindu Americans have been working hard to protect their culture and oppose any attempts to tarnish the image of India. They have been at the forefront to organize pro CAA rallies and pro Article 370 rallies. They are attacked by democrats with abuses and threats constantly.
Hindu Americans include not only Hindus from South Asia (Pakistan, Bangladesh, Afghanistan, Myanmar, India) but many other parts of the world such as Jamaica, Brazil, Mexico, Britain, Ireland, Germany, Malaysia, Indonesia, Cambodia, Nepal, Fiji, Trinidad, Tobago, Americans, European Descent, Latin Hindus, and also many tribes who claim to follow Hindu or Sanatana Dharma culture. It is a unique category of its own and different from Indian American, which only describes Indians from India which can include other non-Hindu communities. We have to be clear that Hindu American is a larger important cultural community than Indian American. The attack of leftist, socialist, and Islamic bodies in the USA is against all Hindu Americans. It is highly likely that in the next election Hindu Americans may become a separate category of its own.
For Hindu Americans this is a very crucial election. The agencies such as USCIRF and UNHCR have been regularly working to vilify Hindus across the world, especially the USA. Democrats such as Ro Khanna has publicly addressed Hindu candidate Ritesh Tandon as Islamophobic and bigoted. This narrative has been forced from the top of the democrat leadership. Democrats such as Premala Jayapal, Ilhan Omar and Rashida Tlaib have openly called all Hindus as Islamophobes and supported well known Islamic political positions against CAA and Article 370 removal. The core appointees of USCIRF are all made by Democrats led by Nancy Pelosi. That hasn't gone down too well with the majority of Hindu American community.
Republicans have emerged as the biggest supporters of the large Hindu American diaspora. The public bonhomie between President Trump and PM Modi has energized this support to Republican Party. Many american Republican Candidates such as Bryan Maryott (R CA49), Laura Loomer (R FL21), Ritesh Tandon (R CA17), Nisha Sharma (R CA11), Manga (R VA 11) and Darell Issa (R CA50) have publicly supported the rights of Hindu American community. With the far left positions of Democrats in conjunction with complete Islamic support to their far left positions, Hindu Americans have no choice left but to move completely over to the Republican fold more so than ever. In the recent primaries, Republicans earned more than 30% votes, the highest ever from the Hindu American community. 
As Dr. Romesh Japra puts it, in 2020 we have to go red to protect the long term interests of our community and beliefs. Democrats have given us nothing other than abuses and vilification. There is a growing call for stopping the vilification of Hinduism by leftist academics, media and politicians. There is another growing realization that without being in political power Hindus will be forced to be a second rung political existence. Increasingly the democrat narrative in American society has been seen in more racist attacks on Hindus. Hindu phobia has been openly acknowledged even by Tulsi Gabbard amongst Democrats. Non- profit Organizations such as the Hindu American Foundation who have traditionally supported Democrats have also acknowledged the Hinduphobia actions of democrats.
There is no option for Hindu community in the USA to vote for Republicans to preserve their culture, beliefs and political aspirations in 2020. Bernie's defeat hasn't affected the narrative of democrats. Democrats haven't publicly condemned hinduphobic actions and speeches of their star campaigners such as Ro Khanna, Ilhan Omar, Rashida Tlaib and Premala Jayapal. Americans4Hindus Super PAC is engaged in educating more and more Hindu Americans of their rights and defending their culture against these attacks by ultra leftist democrats and Islamists. Their core beliefs such as Vasudhaiva Kutumbakam and Lokah Samasta Sukhinu Bhavantu have been widely supported by Hindu American community. Their work at the ground level has resulted in the win of more than 20 republican candidates in the primary. Their programs will continue to fight for righteousness and ensure the biggest political gains for all Hindu Americans for all times to come. For 2020, they support President Trump and Republicans. If things change amongst democrats after 2020, then who knows. But for the foreseeable future, democrats have hurt themselves more by being openly Hinduphobic.
For all Hindu Americans this 2020 election has become a rallying point for Unity and inter community discourse for visibility at the national level.
DISCLAIMER: The author is solely responsible for the views expressed in this article. The author carries the responsibility for citing and/or licensing of images utilized within the text.