Why Bollywood is plagued by the wrath of boycottism?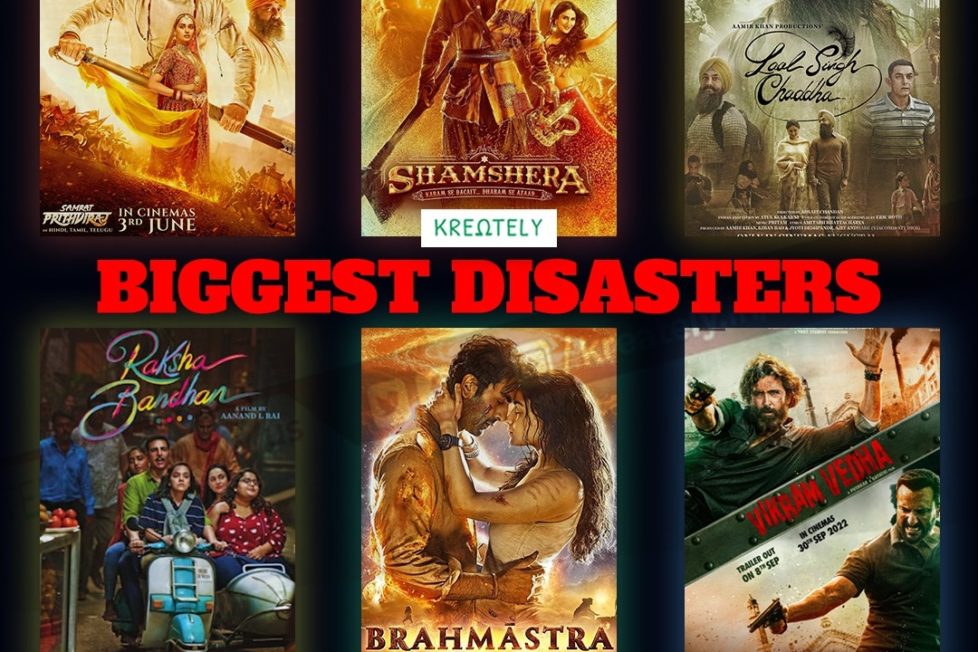 Bollywood is plagued by the wrath of boycottism. Apparently, the recent social media trend of boycotting essentially every new film is having a detrimental impact on box office revenues. Every time a Hindi film is released, the hashtags such as #BoycottBollywood and #BoycottLaalSinghChaddha and #BoycottBrahmastra circulate. Meanwhile, #BoycottAdipurush is now in action, days after its teaser was released.
Before the teaser was released, it was most-awaited as the audience, who were already obsessed with Ramanand Sagar's Ramayana, wanted another on-screen portrayal. But the film failed to please the audience.
Another disaster, Brahmastra which was a massive project of Karan Johar, that allegedly took 10 years to make failed at the box office again. Where the boycott calls are working to dismantle these movies made by those who have set a narrative against Hindu culture, Bollywood has also lost its touch with culture, and art because of its nepotism spree.
Amir khan is nowhere seen nowadays. His pricey "Laal Singh Chaddha," an adaptation of the 1994 American blockbuster "Forrest Gump," was released in August. Meanwhile, no one cares what type of movie it is. Aamir Khan and his religious bigotry made it a disaster. Hence before the movie's release, a coordinated campaign to boycott it was launched on social media, using the previously mentioned hashtags. Despite favorable reviews, the film was such a disaster that Aamir reportedly had to forgo his pay in order to make up the losses to co-producer Viacom18 Studios.
Aamir, who was formerly almost universally adored, first attracted the wrath of the right-leaning political crowd as a result of his film PK. The Rajkumar Hirani-directed movie mocked Hindu religious practices by presenting an alien's point of view (played by Khan). Hirani and Khan unfairly targeted some Hindu traditions while excluding Islam from the same.
When Khan discussed how his now-divorced wife Kiran Rao was considering leaving the country because she was worried about their children due to what was allegedly a rise in intolerance, he further damaged his reputation. Political parties engaged in their customary game of finger-pointing after the comments caused a great deal of political uproar. Aamir produced two massive hits in the meantime, "Dangal" and "Secret Superstar." Then "Thugs of Hindostan" was published, and I think it's safe to say that everyone agrees that no boycott was to blame for this failure. It was very awful.
Meanwhile, the same person went to meet the first lady of Turkey for the shooting of his Lal Singh Chaddha.
Aside from Aamir, many people who refer to Bollywood as Urduwood or Khanwood, or Dawoodwood on social media believe that Muslims rule the film industry and are hostile to Hindus and Indians.
The argument of nepotism is also brought up in which one side contends that the profession is closed to outsiders, who struggle despite their brilliance to land even supporting roles. On the other side, famous children are cast in prestigious roles from birth.
After Sushant Singh Rajput allegedly committed suicide, things grew worse. A gifted young actor, his passing was attributed to the purported excesses of Bollywood. Despite his obvious talent, Sushant was reportedly unhappy with his place in the film industry. In the months that followed, Rhea allegedly informed Sushant via forwarded private WhatsApp messages about the pleasures of being high on marijuana and other things.
DISCLAIMER: The author is solely responsible for the views expressed in this article. The author carries the responsibility for citing and/or licensing of images utilized within the text.