Why former Pakistani Cricket Under-19 captain is facing trial in the Netherlands?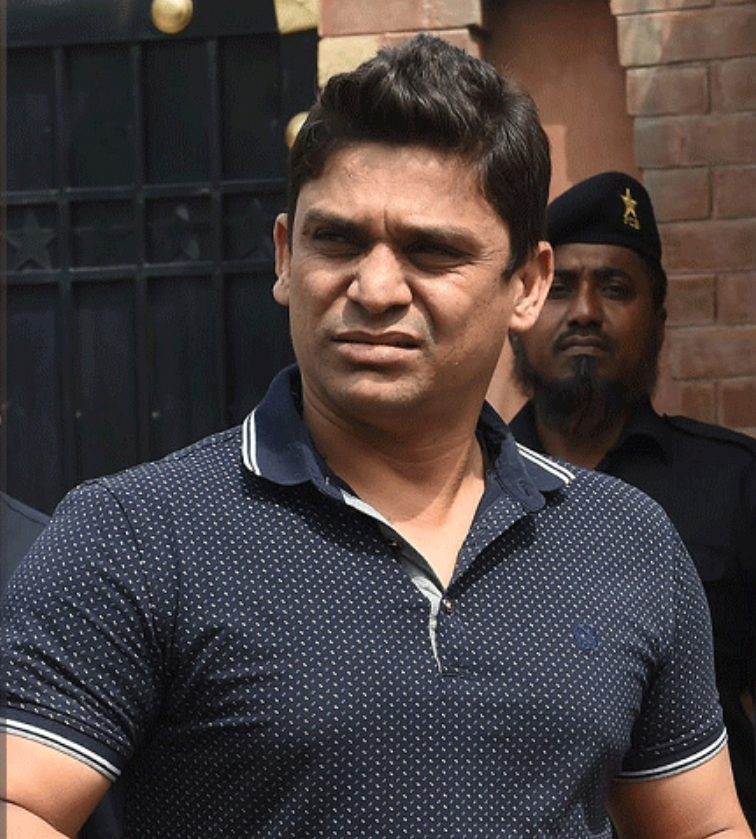 Khalid Latif had a promising career in cricket as he showed his talent on the field.  Latif was the captain of Pakistan Under-19 cricket team in the early 2000's.  Not only that, he captained the Pakistan team as it won the 2004 U/19 Cricket World Cup by defeating the West Indies in the final in Dhaka, Bangladesh. This was Pakistan's first time to be crowned the Under-19 World Cup champions after beating West Indies in a tight finish where Pakistan won by 25 runs.  Latif went on to play international cricket and represented Pakistan in 5 matches.  He did not do very well at this level, and was eventually banned from cricket for 5 years in 2017.  Latif faced this predicament after he was found guilty of spot fixing a match.
On the side, Latif wanted to display his love for the Prophet, and so he decided to make a video on the subject.  In 2018, controversial Dutch MP Greet Wilder had announced a competition of caricatures of the Prophet of Islam.  At this point, Khalid Latif had offered 21,000 euros ($23,000) in an online video, in which he called for Wilders' killing.  The competition was later cancelled by Wilder, but by that time, the video had gone viral, specially in some selective circles.  As far as the legal team of Wilders are concerned, the video had done the damage.  There were wide scale riots and protests in Pakistan over this competition.  The prosecutor of Wilders told this to the judges:
"Latif tried to move others to murder Wilders and to avenge the cartoon contest…. Not only was his goal to end a human life with violence, but with his appeal he tried to silence a Dutch representative…. Calling for a murder to prevent the cartoon competition and offering a sum of money to kill the organiser of that competition, should be very severely punished as far as the public prosecution is concerned." The prosecutor is asking for a 12-year sentence for Khalid Latif.
The legal team of Greet Wilders is looking for a suitable punishment for Khalid Latif, as they have already set precedent for such sentences.  In 2019, a Dutch court had a Pakistani man Junaid I. to 10 years in prison for plotting to assassinate Wilders in the wake of the cancelled contest.  Junaid was living in The Netherlands and was in 2018 at a train station in The Hague after he posted a film on Facebook in which he said he wanted to "send Wilders to hell" and urged others to help.  The verdict is due to be handed down on September 11.
While there is no prisoner treaty between Pakistan and The Netherlands, this court case is making news after Pakistan was forced to engage with the British authorities to search for the family of 10-year-old Sara Sharif. Sara's body was found in her house in Woking, UK, after her father called 911 from Pakistan and informed them to search for her at their house in Woking.  The family who left Britain for Pakistan after the death of little Sara due to unnatural causes, is currently in hiding.  The Pakistan police is engaging with the British authorities, no doubt under duress, to search for the this family.
As Pakistan and its citizens continue to make headlines in the international press for various heinous acts, it becomes more and more apparent to the world how this country has become the center point for harbouring hard core criminals.
DISCLAIMER: The author is solely responsible for the views expressed in this article. The author carries the responsibility for citing and/or licensing of images utilized within the text.