Why I Became an Ayurvedacharya?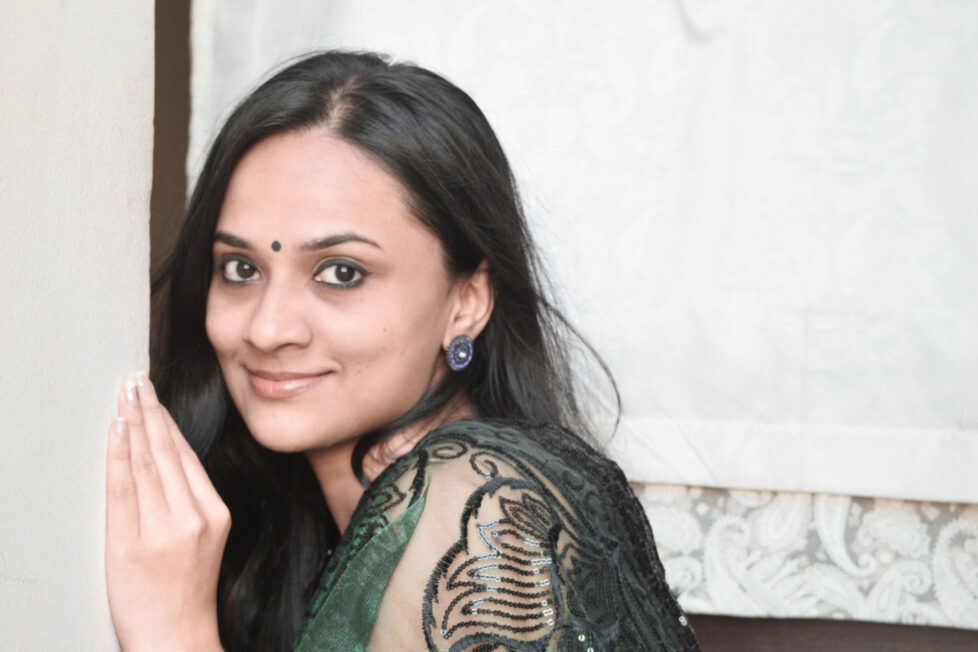 There's only one path leading to true happiness and contentment in life and that is Self-Knowledge. Unless one is aware of their very purpose in life, one merely exists. True living begins the day one realizes their "Dharma" and this really is the hardest aspect of Self-Knowledge.
I remained a confused girl all my childhood until my teenage. Self-doubt or under-confidence made things difficult as a teenager. Having a balanced inclination towards both Art & Biology, the uncertainty to pick the profession that would define my future was one of the toughest challenges life has thrown at me yet. Curiosity about both worldly and other-worldly matters has always been at the peak but really, even if it's not practical, amidst of the internal chaos, you need someone who'll hold your hand and tell you what path you should choose when you want to make the best out of this one life that has been gifted to you.
I got into medicine with some hesitation. In all honesty, considering my over-adventurous self, I could've hardly imagined myself inside a cabin helping ailing people attain health. But the greatest adventure was actually waiting to unfold when it happened! MEDICINE CHOSE ME. I got pulled into this by destiny and I've never spent a day not thanking the divine for having brought me to where I stand today. It took me a while to learn that I was made for greater things than what I had previously thought for myself. It was time I realized my "Dharma"- the very purpose I was chosen for and begin the "Pursuit of Happiness" and I did! Such a pity- half of us are ignorant about our innate prowess and end up letting it wither away doing something we have no fascination for.
After finishing my graduation from Medical College, I moved to the city for hands-on knowledge and experience of Ayurved & its Principles of Treatment. I struggled during my early years of practice as life in the city was tough despite being alluring and inviting all at the same time. I began my practice in a temporary set-up in the heart of the city and managed to have a dedicated patient following who would also enjoy coming over to practice yogasanas with me every morning in the beautiful surroundings of a temple. I managed to create an identity of mine within the first six months of my Ayurvedic practice. I spent two years doing case-studies on every patient I received, honing my skills and reading scriptures to delve in deeper into the Science of Ayurved and Yoga. My thirst knew no boundaries. My patients had a common opinion about my soothing "healing touch" and "massage skills" and I'll safely say their feedback was what inspired me to pursue Massage Therapy with a serious approach. Thus, my quest to finding a Guru who'd help me realize my true potential began.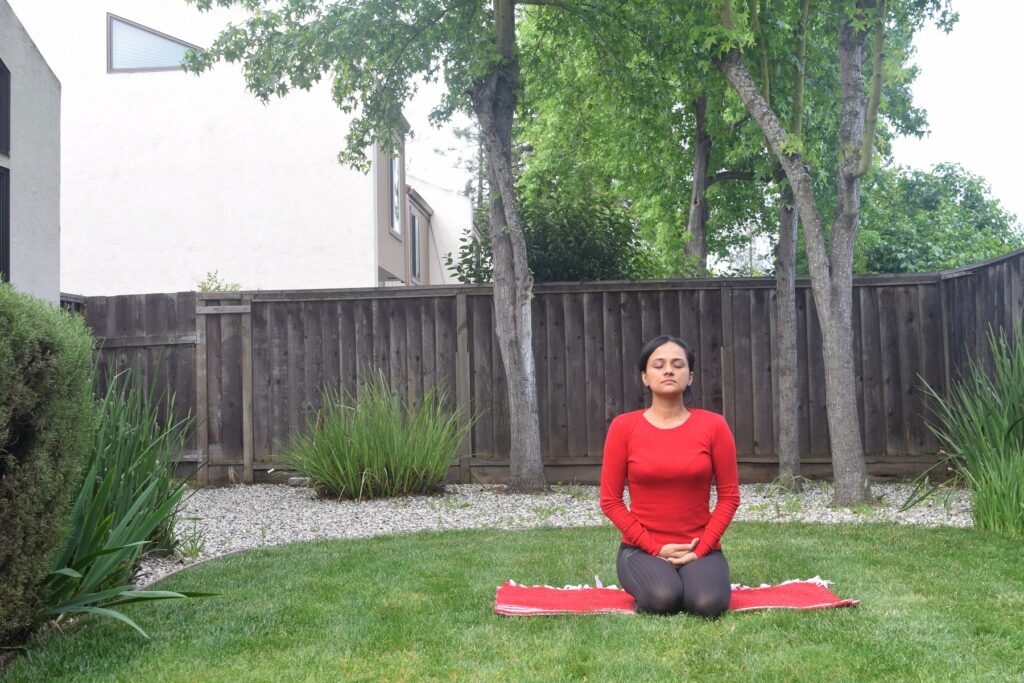 I was humbled to meet Pujya Joshi Kaka (now my Guru) who gave me the confidence to live life on my terms. He introduced me to a forgotten branch of medicine- MARMA Shastra. It is essentially an ancient Indian Martial art form that manipulates vital points in the body to facilitate healing and circulation. Reading and practicing Marma therapy in conjunction with Ayurvedic Massage therapy on as many patients as I could, gave me a deeper insight into my future.
I realized it was the perfect time to take the leap to take certain things on to the next level.
That's how the idea of "DR MOGHE's" was conceived!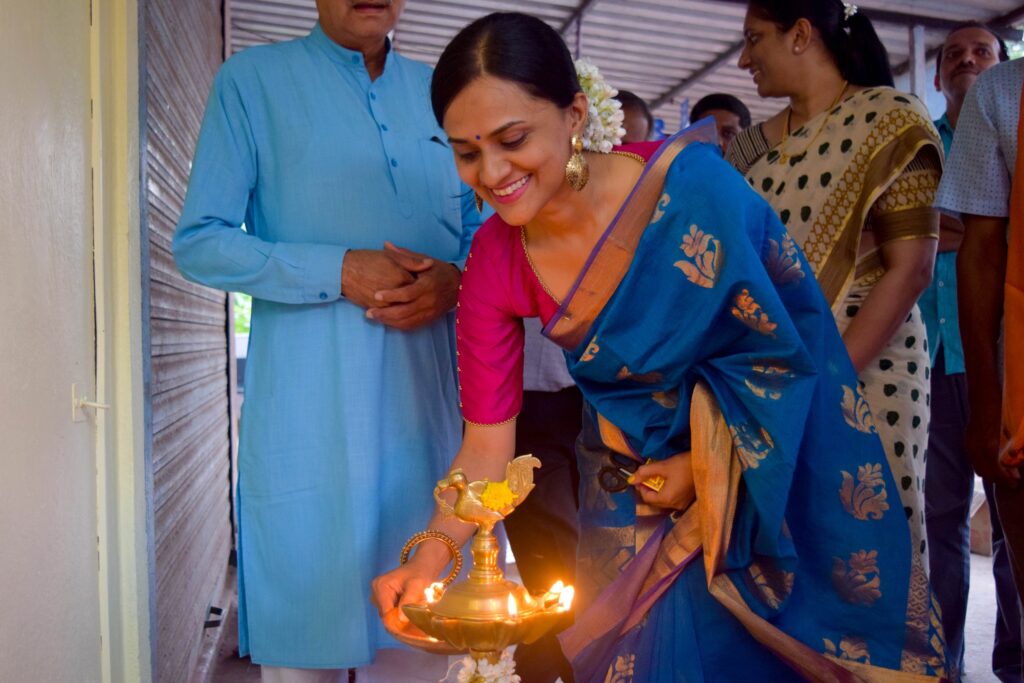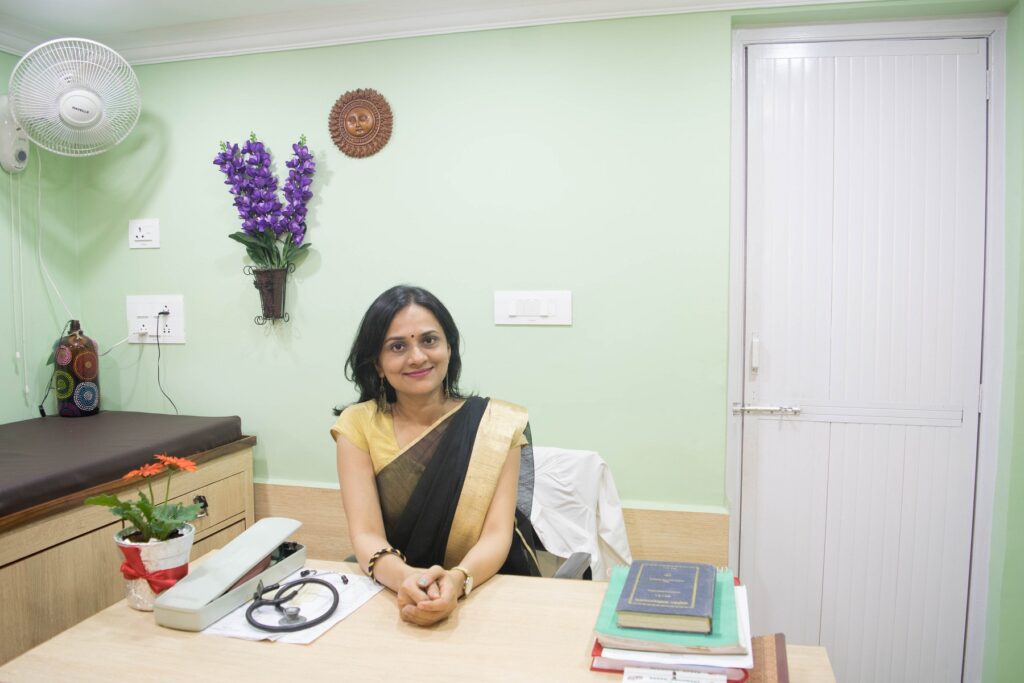 Here I write this today from the cabin of my wellness center in Goa. This feeling is yet to sink in, almost an 8-year long wait but what an enriching journey it has been!
Ayurved isn't "Grandma's Wisdom", mixing herbal ingredients together and packing them up in fancy boxes and bottles isn't Ayurved. And no! By this I don't mean any offense to the ones doing it but hurting the very image of Ayurved by propagating it as some "Cookbook Medicine" is such grave injustice to the brilliance of our Rishis.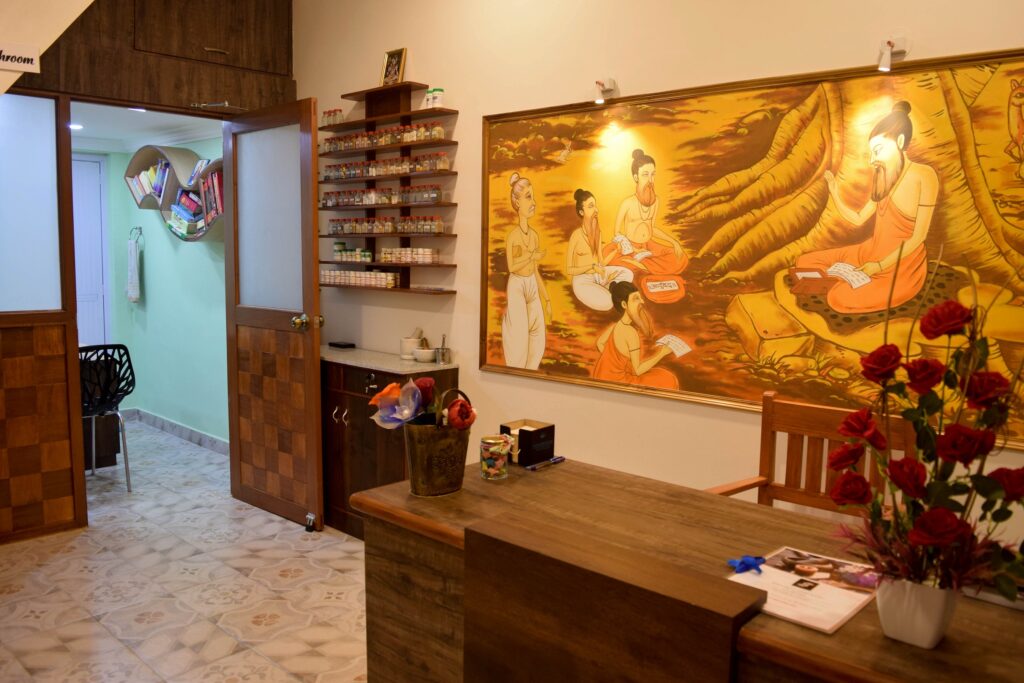 At Dr Moghe's, we're working on changing just that. This evidence-based science needs to be brought forth in its purest and most original form. The principles of this science are eternal; they clearly don't need upgradation as they will continue to help the vaidyas to arrive to precise diagnoses no matter what the disease! The practitioners of a science that has already laid down the principles of treatment of the diseased, rather than the "disease" do not need a knowledge upgrade. All they need is to gather as much information as they can, about the Śāstra and its Artha from the scriptures and rigorous spiritual practice to develop the innate intelligence of the mind to recognize untold aspects of the subject's health.
Our Key Highlights at Dr Moghe's :-
(1) A well-equipped treatment center with a provision to offer Ayurvedic health care in its most authentic form.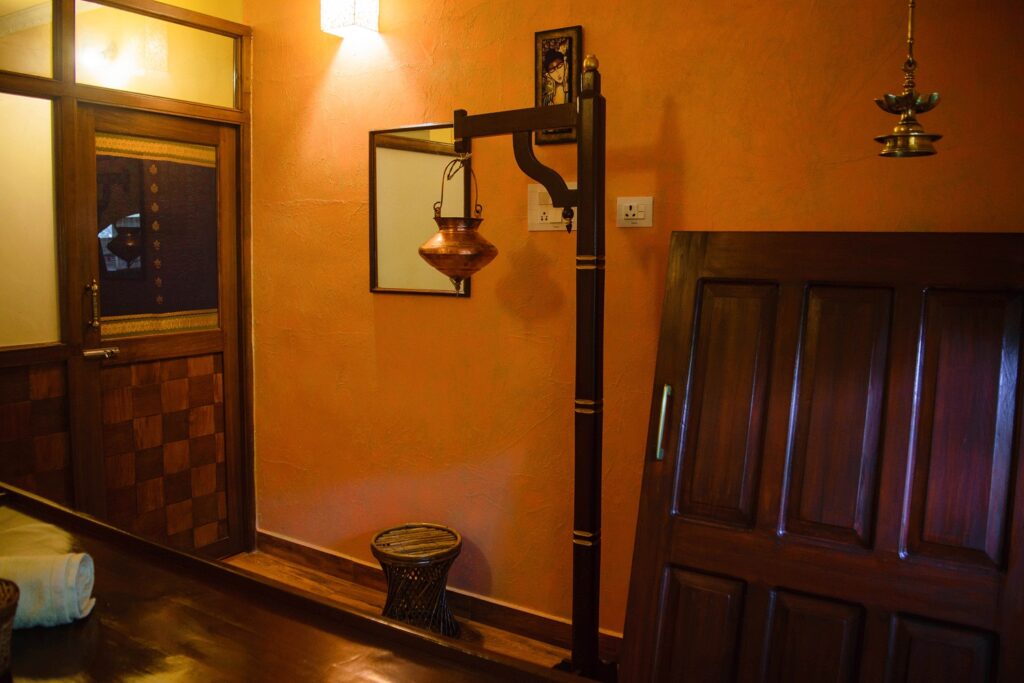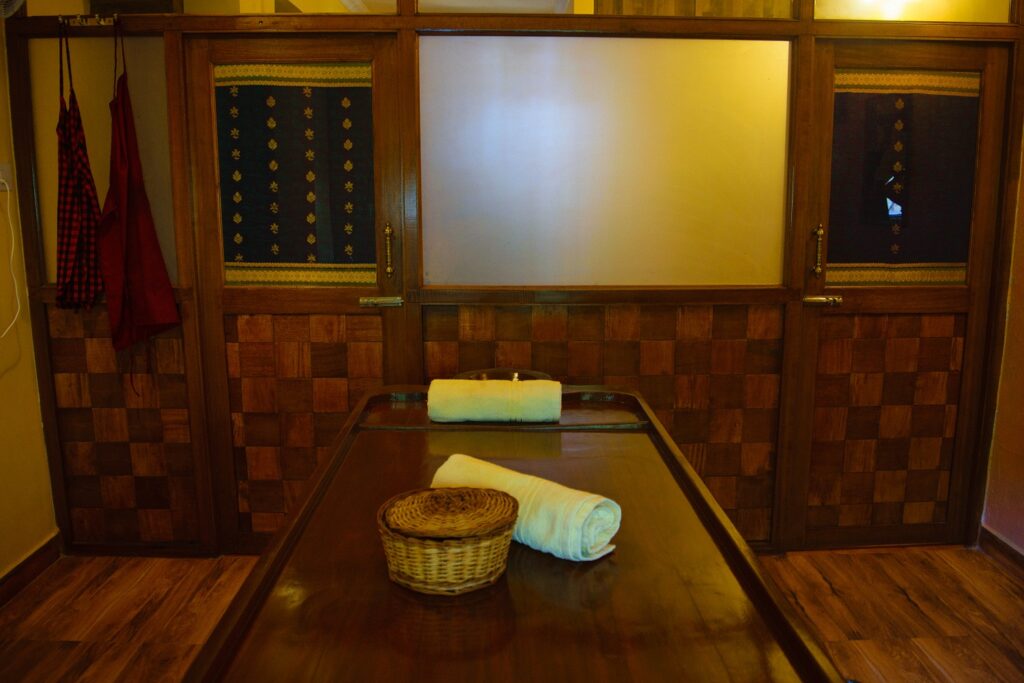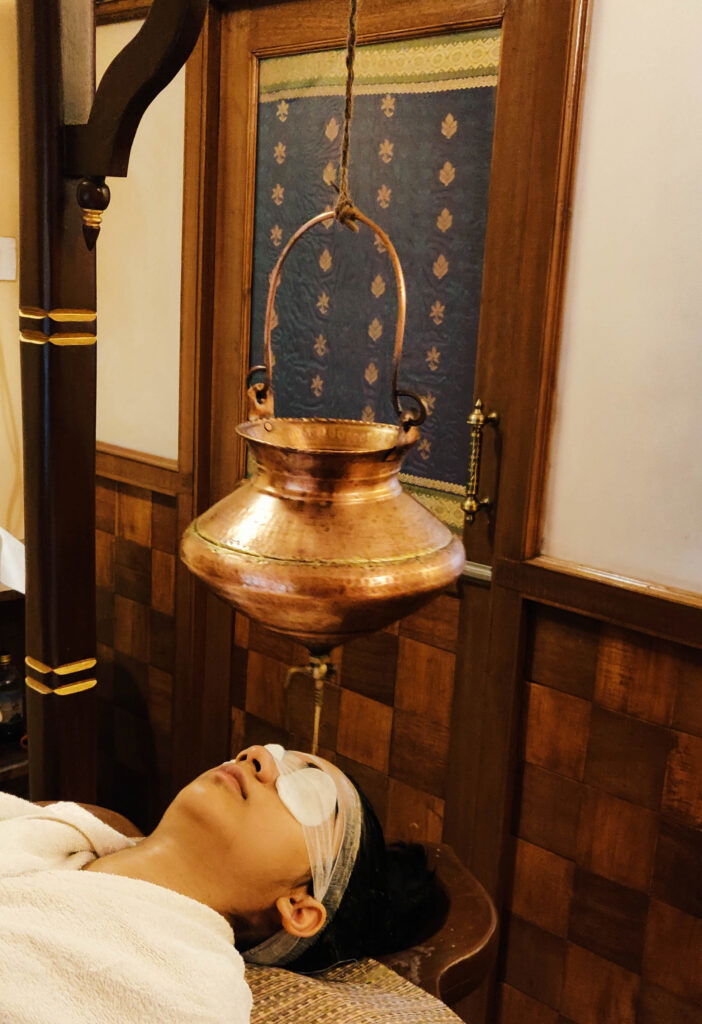 (2) Ayurvedic Consultations for acute & chronic ailments along with advice on Āhāra- Pathya/Apathya (Diet & Dietary restrictions),  Vihāra (Lifestyle Changes), Vyāyāma (Exercise  & Yogasana Practice)
(3) An inventory of medicines of both herbal and mineral-origin where I involve myself 100% of the time and dispense medicine combinations while mentally chanting Mantras.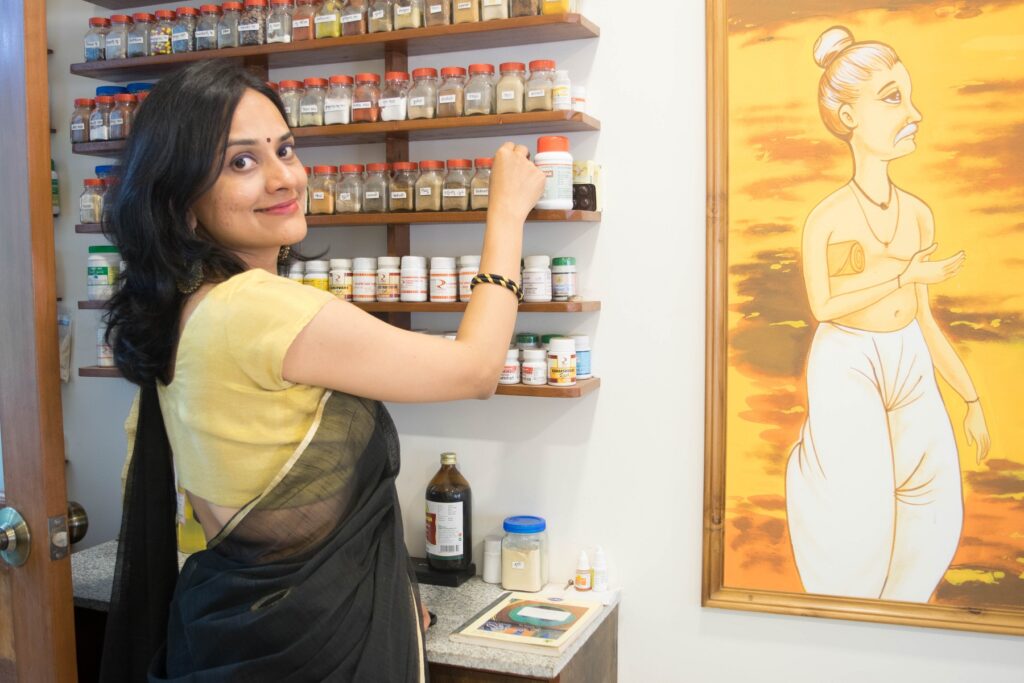 (4) We boast of one of the best Ayurvedic massages (with Ayurvedic oils) in town with a skilled therapist from Kerala. We do have patients coming in every month as part of maintaining their health by receiving Abhyanga (regular massages)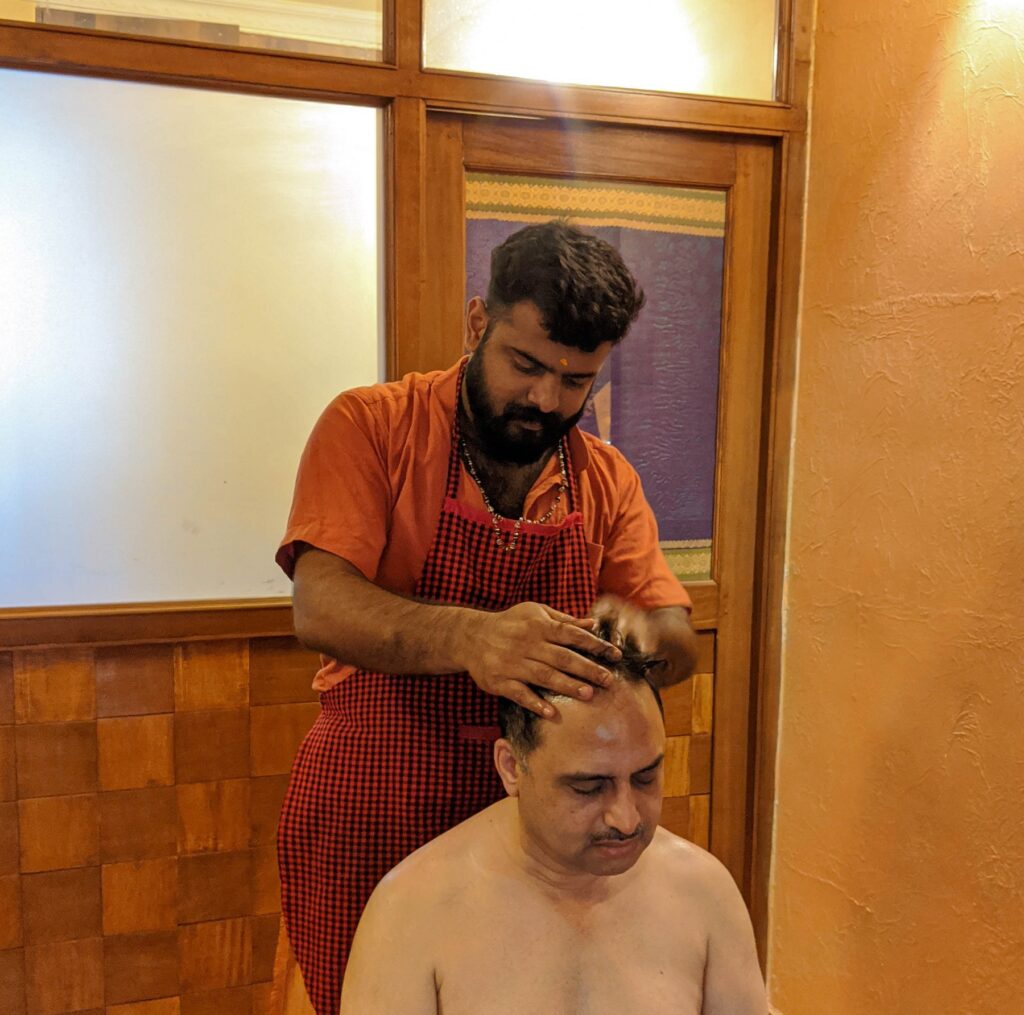 (5) Much more than life itself, it is the good health and ill health and their impact on life, which are described in Ayurved. The means to tackle Dukkha (unhappiness) caused by ill health and the factors that generate Sukha (positivity) need to be brought forth into the world today more than ever. Ours is a humble attempt, at Dr Moghe's to merely remind the masses what they've long forgotten, their body's innate ability and intelligence to heal just about any ailment with a little bit of medical intervention, a whole lot of proper food & lifestyle changes and to exercise the power of Mana (Mind).
(6) Based on an in-depth study of herbs, we also offer Soundarya Cikitsā (Skin care purely through herbs, fruits and decoctions) Our sessions include Mukhabhyanga, Mukhalepana and Marma treatment for the face to facilitate circulation to the facial skin thus letting the skin heal on its own along with the proposed diet & yogasana regimen. We DON'T make claims of our skin care to be authentically Ayurvedic but do claim that we use purely herbal and no artificial/chemical-based ingredients for the treatments.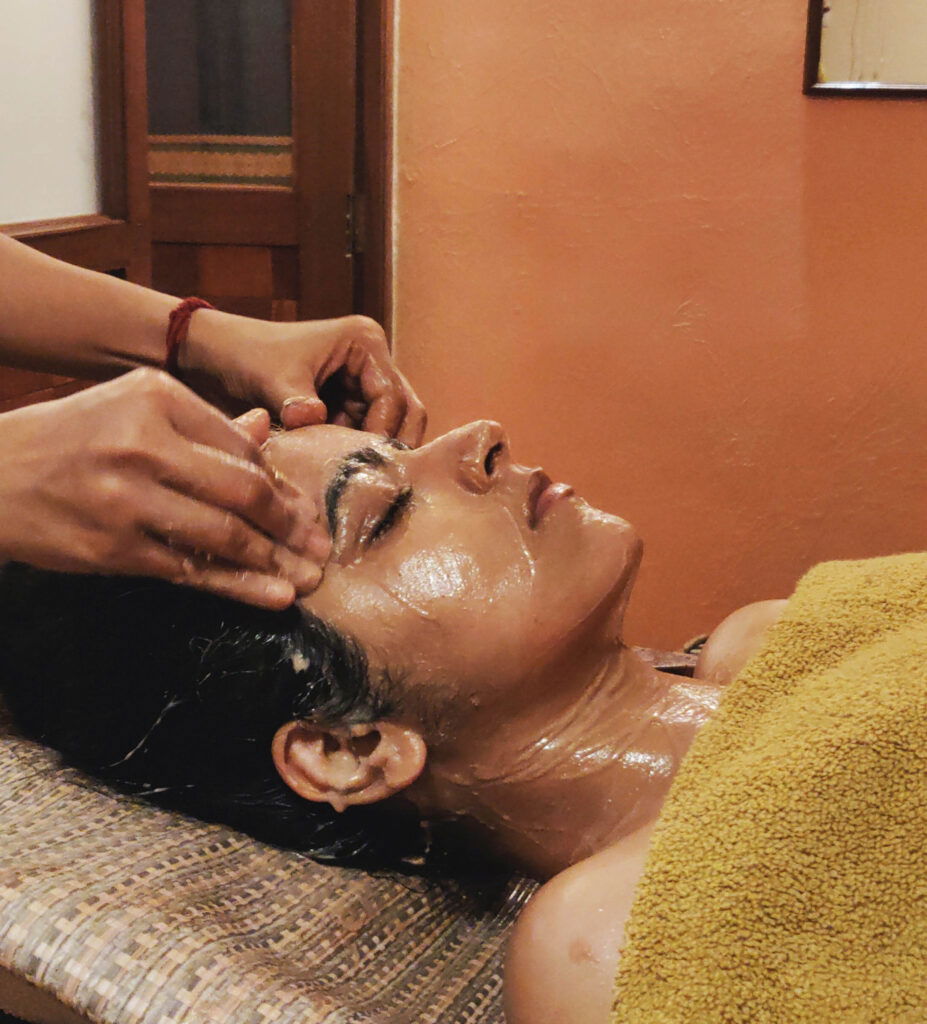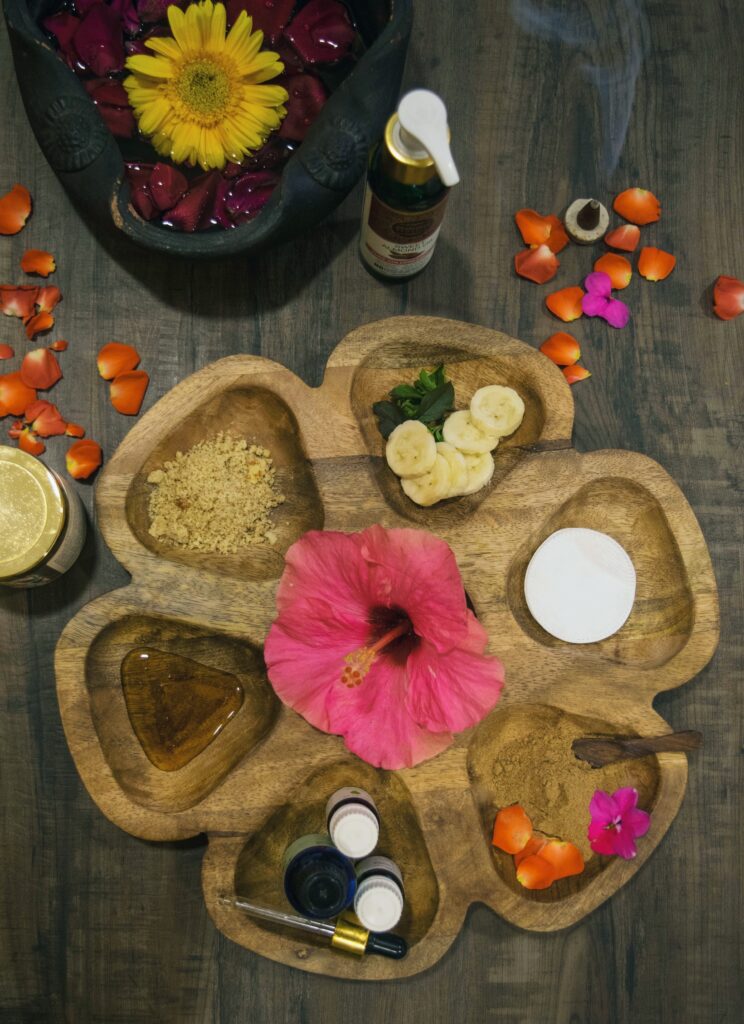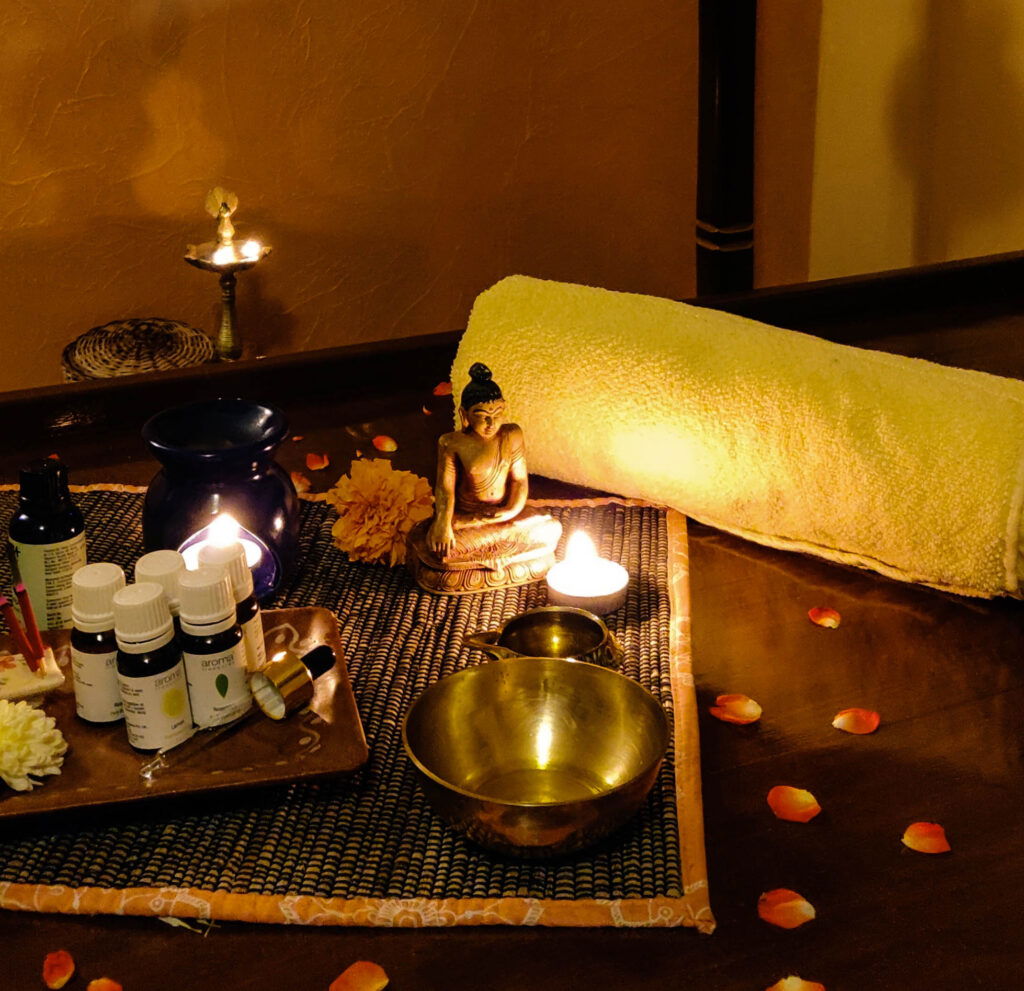 (7) Marma Cikitsā- The traditional treatment to heal injuries of musculoskeletal system by stimulating the marma (vital points) with adequate pressure. We also use this in Hypertensive patients with continued mental stress and fatigue leading to anxiety and depression.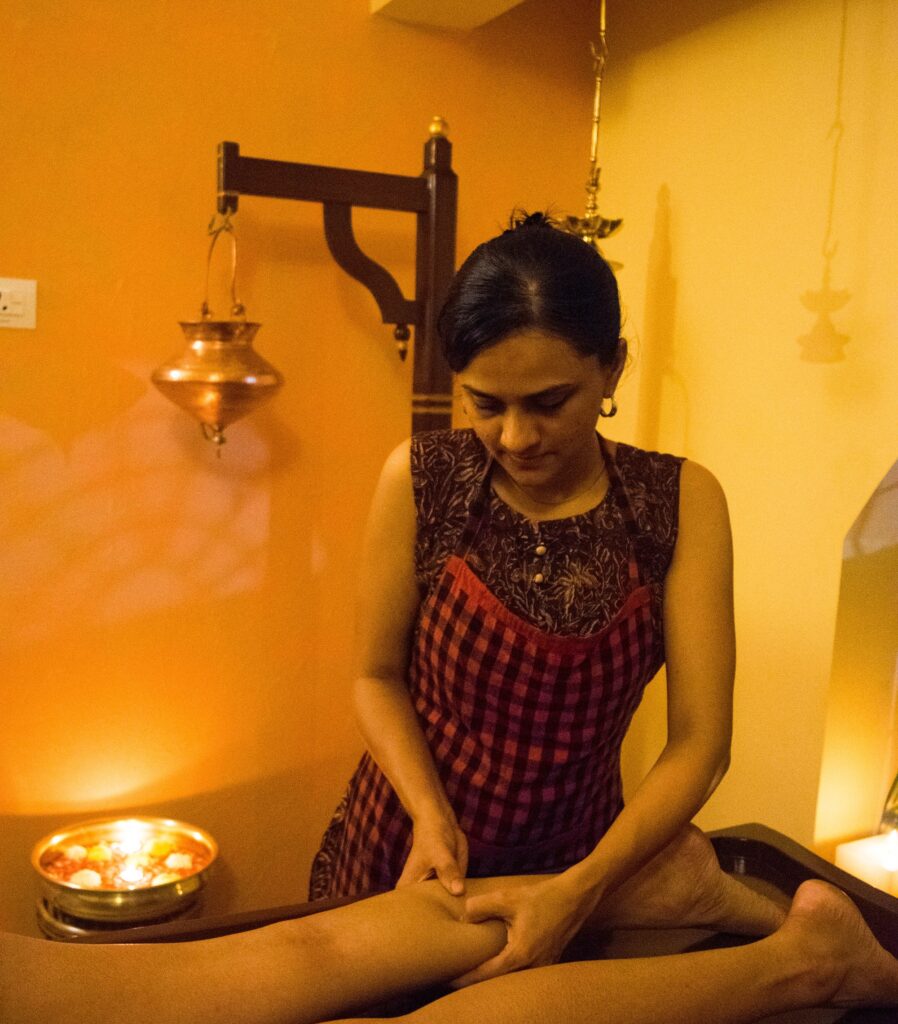 (8) Yoga Cikitsā– Ayurveda & Yoga cannot exist separately. For Śuddha (holistic) Cikitsā, working on mind-body level is the way forward. One cannot rule out the role of mind while treating the body and vice versa. We offer advice on that front too and we've seen some speedy recoveries with Yoga for stubborn physical ailments like Sciatica, Back-ache, Knee problems. We also conduct workshops for the young and old to talk about the richness of yogic traditions and spread knowledge about ancient techniques of meditation like Tratak, Chakra Sādhanā (Chakra Meditation) and Pranayam with demonstrations. These absolutely need our attention today when the world is battling serious psychosomatic ailments such as Depression, Anxiety, Bipolar disorder that derail the Mana (Mind).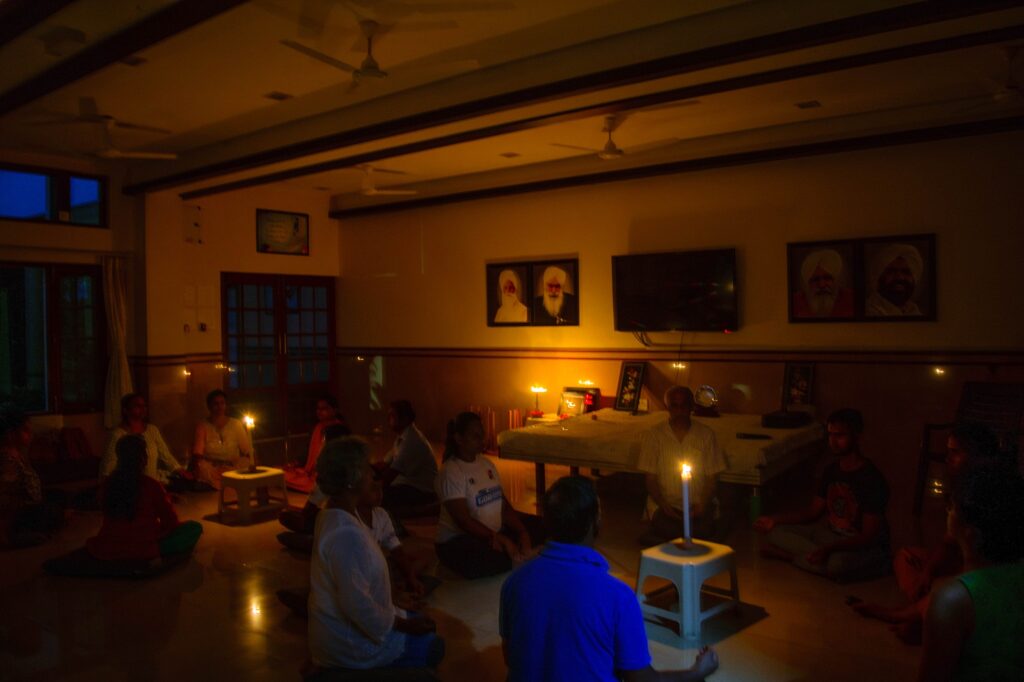 I personally involve myself in every therapy that is conducted at our center. I also like to throw surprises occasionally by offering complimentary sessions to our most loyal customers. Their happiness knows no bounds and that's what we thrive for.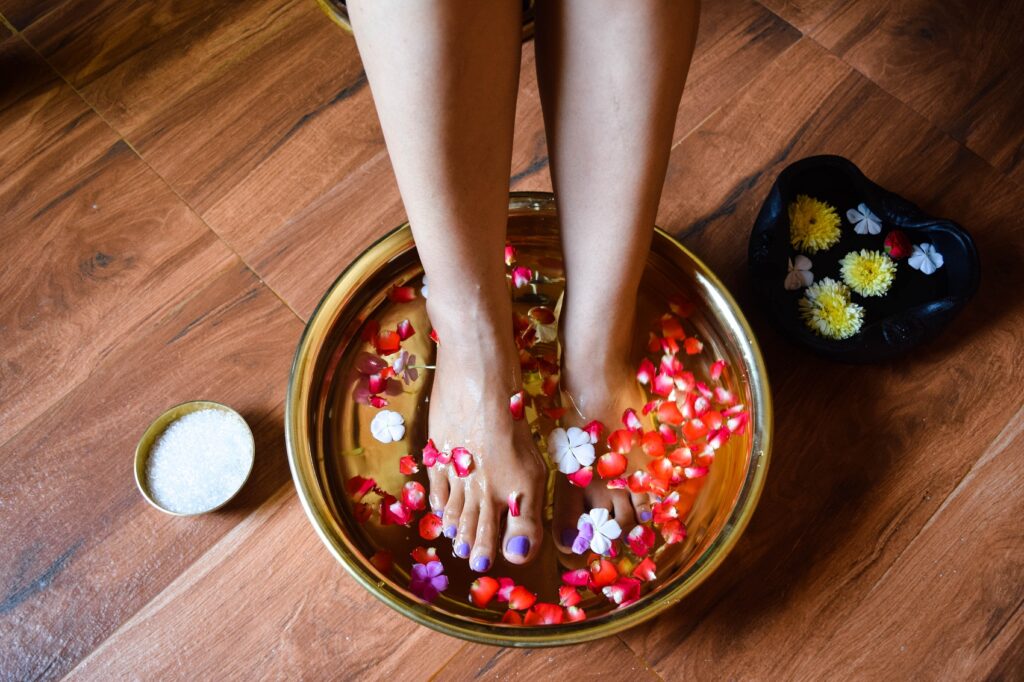 As a closing note, here's some piece of knowledge for everyone…
Every time you feel stressed, anxious and physically unfit, you need to ask yourself, "Am I healthy?" If not, "Am I getting treatment or not?" By practicing Sadācāra (right ways of living), we can prevent psychological disorders. By following a wholesome diet regimen, we lay a sound foundation for preventing somatic disorders.
Due to evolution, life has become more artificial leading to complicated diseases. The key to this is making some changes in the treatment module even though the principles would eternally remain unchanged. That makes this science highly relevant even in today's era and very much a Science and not just a "way of living" or "preventing diseases". Every patient that visits us has been made aware of this by now. That is the power of Ayurved! When passion and Ayurved come together, massive ideas take shape and this primarily is at the very core of Dr Moghe's.
The only science that deeply considers the three most important aspects of life: – Ācāra (the life style habits), Vichāra (the thinking process) and Āhāra (the dietetics) cannot be irrelevant and outdated when the forgotten knowledge of these very aspects has led to the pandemonium in today's era. The future of Ayurved looks bright as ever! Each one of us having witnessed the consequences of the namesake modernization while not deriving any health-related benefits out of it, would surely aspire to gift a more evolved life (in true sense) to our children and the generations to come and undoubtedly, Ayurved is the only way forward!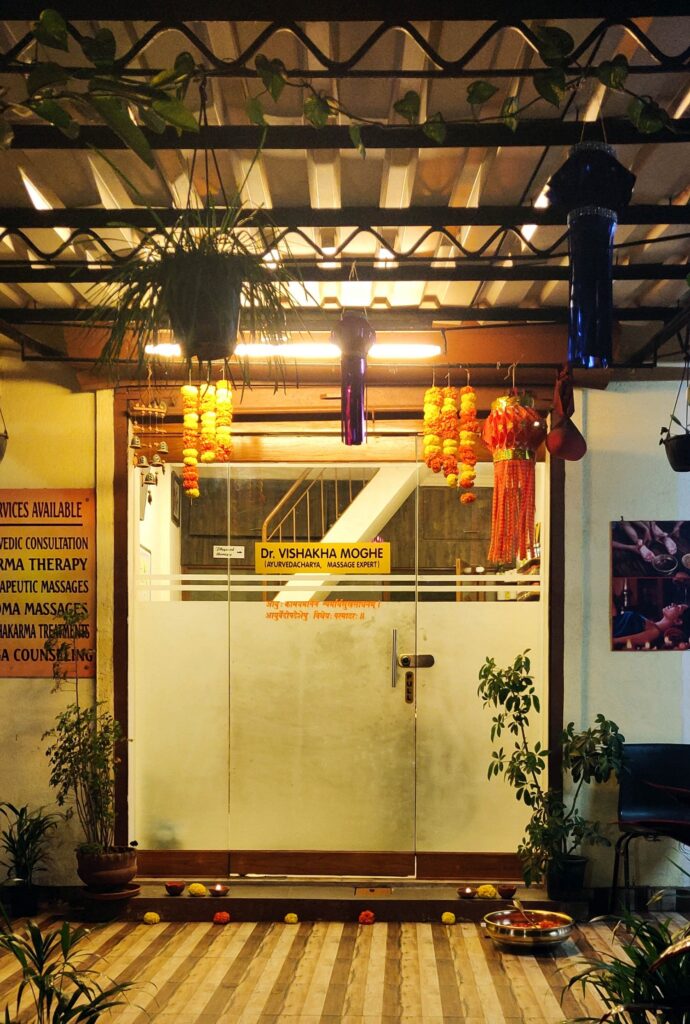 We, at Dr Moghe's, shall continue our service towards humanity by uplifting the Indic sciences and rich traditions of this sacred land of Dharma.
DISCLAIMER: The author is solely responsible for the views expressed in this article. The author carries the responsibility for citing and/or licensing of images utilized within the text.