Why is Arvind Kejriwal Promoting Pfizer Vaccines Infamous For Demanding Sovereign Assets As Collaterals? Is it For Commissions?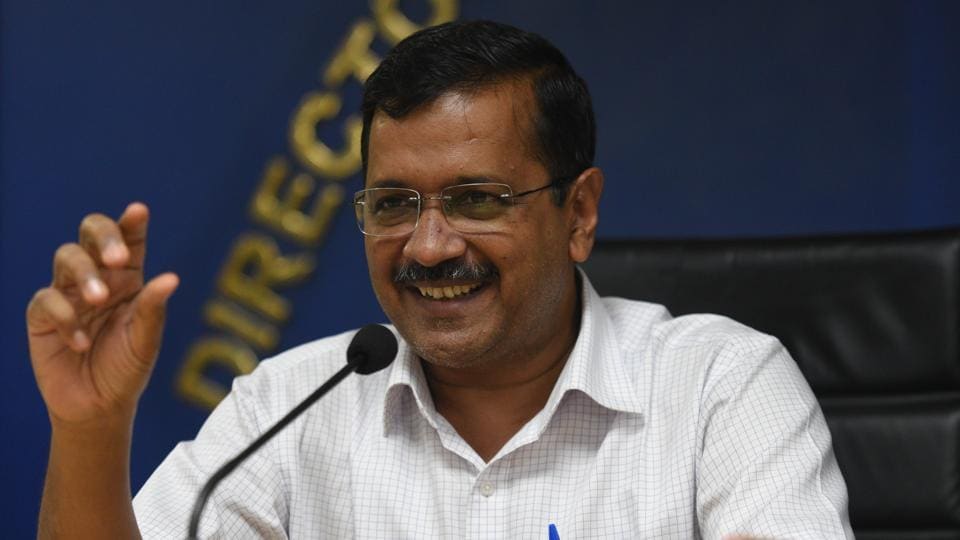 Arvind Kejriwal is putting pressure on the central government to buy Pfizer, Moderna vaccines for Covid when Pfizer is trying to arm twist India to accept unethical demands of waiving off all legal liabilities for any adverse side effects, including for fraud and negligence, which is highly unethical, immoral and sheer profiteering from tragedy without any professional responsibilities.
Arvind Kejriwal stated yesterday, "We've spoken to Pfizer, Moderna for vaccines, and both the companies have refused to sell vaccines directly to us. They have said that they will deal the Government of India alone. Appeal to the Centre to import vaccines and distribute to the States."
This move of Arvind Kejriwal raises suspicions of his links with nefarious extortionist Pfizer as he has a history of spending Rs.150 crores on advertisements and not bothering to build any new Oxygen plants nor Hospitals in Delhi despite receiving over 600 crores of funds from the centre to specially augment health infrastructure to combat with the raging pandemic.
Moreover Pfizer has a history of arm twisting and extorting sovereign assets as collaterals for indemnity for adverse side effects. Brazil and Argentina refused to deal with Pfizer due to their extortionist profiteering demands.
The Government of India is in a deadlock with Pfizer with the US drugmaker over its unfair demand seeking waiver of legal liabilities arising from adverse effects linked to Covid-19 vaccines manufactured by Pfizer.
Notably, India has not given any manufacturer of a COVID-19 vaccine indemnity against the costs of compensation for any severe side effects. People advocating Pfizer vaccines in India over the more effective indigenous Bharat biotech Covaxin vaccines should answer whether they agree to these unethical principles of the US drugmaker interested in just profiteering, while washing away its legal responsibilities.
HISTORY OF EXTORTIONIST ABUSIVE DEMANDS BY PFIZER
Pfizer has set draconian terms with other third world countries for supplying vaccines during a raging pandemic. It went to the extent of asking countries like Argentina, Brazil etc. to mortgage their State assets and bank reserves as collateral.
Pfizer's Abusive Collateral Indemnity Demands Refused By Argentina
The Wion News reported that, Pfizer demanded from Argentina to make laws to waive its liability for adverse effects of Covid vaccines. Which Argentina did in order to get the vaccines it badly needed to protect its citizens from Covid. But, Pfizer wasn't happy as the Argentinian law did not protect any negligence on the part of Pfizer. So, Pfizer refused and came up with more demands and unscrupulously asked for sovereign assets as collateral. Pfizer wanted Argentina to put its bank reserves, military bases and embassy buildings at stake.
Generally, compensation by government is done only if something goes wrong unintentionally, and does not apply to negligence. But Pfizer wanted more from Argentina. It sought sovereign assets and even a fraud insurance, which Argentina did not agree with.
Biden's Unusual Blanket Indemnity To Pfizer & Moderna: Cosiness With Big Pharma Profiteering Without Conscience?
Vaccine manufacturers enjoy certain amount of liability waiver. For instance if anyone who gets vaccinated by Pfizer and suffers adverse effects because of the jab, they can file a lawsuit against Pfizer for compensation. If they win the case against Pfizer, the government compensates them in countries like US, Britain etc. Such indemnity is granted only if something goes wrong unintentionally.
Brahma Chellaney, a well known strategic thinker and commentator in a series of tweets criticised Big Pharmas like Pfizer and Moderna for profiteering without conscience or liability. Chellaney stated that the Biden administration in the United States in an unusual action evoked the 2005 PREP Act (Public Readiness and Emergency Preparedness act) that gives blanket immunity to Pfizer and Moderna from being sued for Covid vaccine linked deaths or injuries. Generally, pharmaceutical firms do not get total liability protection for their products. The Biden administration set a very wrong precedent by providing total immunity from liability for Pfizer and Moderna. This has raised questions of Biden administration's cosy ties with the Big Pharmas.
Pfizer's Unconscionable Demands Refused By Brazil
The Wion reported that in Brazil Pfizer made the following unconscionable demands – Brazil waives the sovereignty of its assets abroad in favour of Pfizer, that the rules of the land be not applied on Pfizer, that Brazil take into consideration a delay in delivery, that Pfizer is not penalised for a delayed delivery, and that in case of any side effects, Pfizer be exempted from all civil liability. The government of Brazil called these clauses abusive. The Pfizer deal with Brazil failed too.
India should not accept unconscionable and abusive demands from Pfizer over waiver of liability which other Covid vaccine suppliers have not been given. Moreover waiver from negligence and fraud are highly unethical and abusive demands which should not be agreed to.
Pfizer's Unreasonable Demands From India
Apart from seeking unreasonable blanket immunity from liability from India, another sore point between Pfizer and Government of India is Pfizer's refusal for local trial for safety before government approval was the Indian government's insistence on a local trial for any vaccine approval.
According to the Indian Express, Pfizer withdrew its application for emergency use authorisation for the vaccine developed with Germany's BioNTech in February after India insisted on such a trial.
But three other vaccines on sale in India, developed by AstraZeneca (AZN.L), Russia's Sputnik V and Bharat Biotech in collaboration with state-run Indian Council of Medical Research, have completed the small-scale safety trials. Then what makes Pfizer special? India should not give in to the illegal and unethical demands by the big Pharma terrorists who like to make hay, make profit without any accountability during a pandemic.
ARE KEJRIWAL AND 'LIBERALS' BATTING FOR EXTORTIONIST PFIZER DRIVEN BY UNDERHAND COMMISSIONS TO INSIST ON BUYING UNETHICAL TRAGEDY PROFITEERS LIKE PFIZER & MODERNA? WHY ARE THEY PRESSURISING THE CENTRAL GOVT FOR AN UNCONSCIONABLE DEAL?
DISCLAIMER: The author is solely responsible for the views expressed in this article. The author carries the responsibility for citing and/or licensing of images utilized within the text.