Why Love Jihad is an international truth and how leftists are trying to undermine it?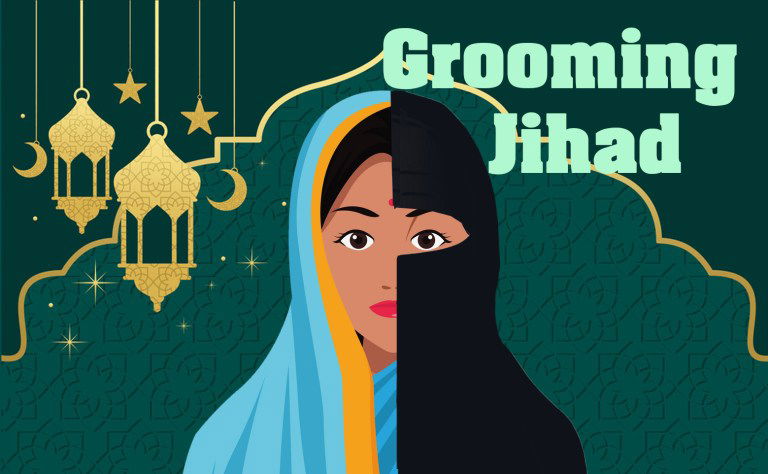 Back in 2009 Kerala High Court acknowledged Love Jihad. Back then Justice KT Sankaran of the High Court asked the Government to take congnizence to stop 'Love Jihad'. The High Court also acknowledged that similar nature of crime are on a rise in the state of Kerala. "If a person from majority converts his/her religion after getting insulted, then the Country becomes weak, and the destructive powers benefit from it.", this was the statement delivered by Allahabad High Court and the statement was on point.
Also Bharat in not the only country which is struggling from 'Love Jihad'. Countries like Britain and Greece are also suffering from the same issue. Current Prime Minister UK Prime Minister Rishi Sunak too acknowledged the hazardous issue and stated that he will be implementing laws to tacking the problem. Also it is quite clear that huge amount of fundings are being alloted to group of muslim youngsters for the task of bringing a non muslim girl into relationship and then converting him into Islam. Instead to all the proffs presented on the table, the new generation still continues to be in denial mode and is happy to take the 'secular badge" by labelling the issue as a "Made in WhatsApp University" thing.
Whenever there is a mention of grooming of young children in Britain, the first thing anyone would think of, is the Rochdale Grooming gang, where two separate grooming gangs were rounded up in late 90s and then in 2000s. Of the 56 offenders convicted since 1997 for crimes relating to on-street grooming of girls aged 11 to 16, three were white, 53 were Asian of which 50 were Muslim, and most were from the British Pakistani community.Four of the convicted had dual British and Pakistani citizenships. They were stripped of their Beitish citizenship and deported to Pakistan.
Leftists are trying hard to dump down the jove jihad issue. The Kerala Story was launched a week. The movie tried to showcase the reality of love jihad. Since then Indian Left is trying hard to dump down the whole love jihad issue and trying tooth and nail to term it as a fake conspiracy theory propagated by Sangh.
The makers of the movie along with main protagonist, actress Adah Sharma is being landed with death threats, rape threats and abuses. There is an ongoing efforts being made to show the movie and the issue of love jihad nothing but propaganda created by sangh in order to spread hate against Muslims.
Shashi Tharoor who earlier said that daughters of Kerala are being lured and are being taken to terrorists organisation recently took a u turn on the issue and targeted the movie 'Kerala Story' and called it fake. Love Jihad is not a term invented by Sangh Parivar after it's political wing Bhartiya Janta Party came into Power in 2014. 4 years before BJP came to power, in 2010, former Chief Minister of Kerala VS Achuthanandan who came from Communist Party remarked "They (the then ruling party) want to turn Kerala into a Muslim-majority state in 20 years. They are using money and other inducements to convert people to Islam. They even marry women from outside their community in order to increase the Muslim population." Also when the Muslim fundamentalists protested against this statement of former chief minister, Pinarayi Vijayan, the current chief minister who recently called love jihad a sangh propaganda then stepped out to defend VS Achuthanandan statement and said "The reaction to VS's comments proves the nexus between the militants and the UDF".
DISCLAIMER: The author is solely responsible for the views expressed in this article. The author carries the responsibility for citing and/or licensing of images utilized within the text.