Winston Churchill and his hatred for hindus!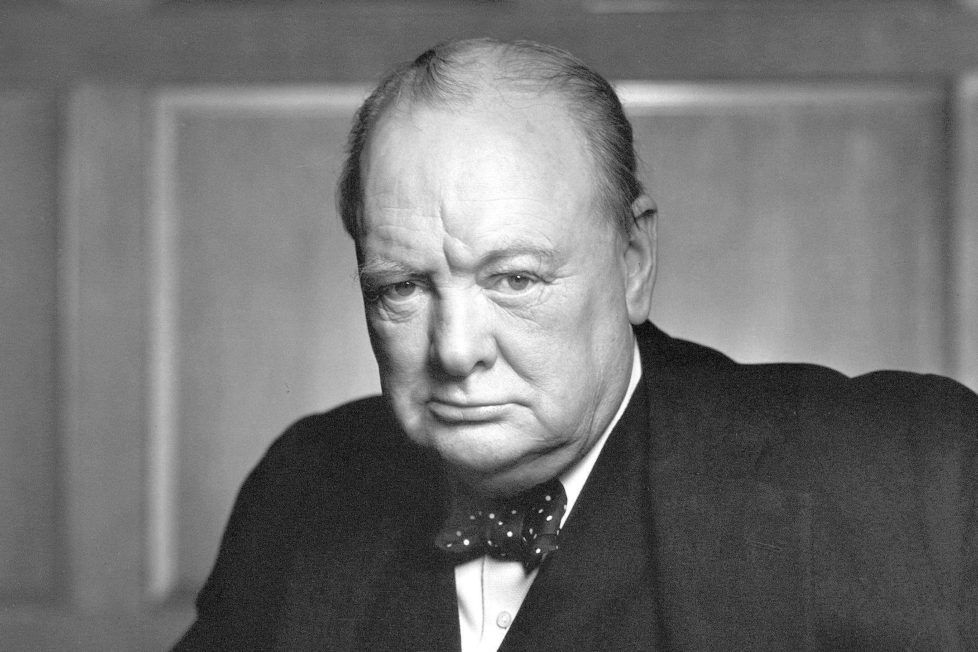 Churchill is portrayed in British textbooks as a British Bulldog who possessed unmatched moral fortitude and patriotism. He, helped indigenous people from every corner of the world get access to civilization and defeat the Nazis during World War II. Nothing could be farther from the truth historically.
Winston Churchill continues to be a powerful emblem of the racist Western imperialist tyranny that stands on the wrong side of history for the vast majority of people in the world, where the sun once never set on the British empire.
Because it rewrites Churchill's actual history in order to cover up Britain's previous crimes against humanity as an imperialist power, the Churchill myth is Britain's most effective propaganda tool. The Churchill myth also supports Britain's continuing neocolonial and neoliberal policies, which continue to harm the very people who Churchill is credited with helping to civilize.
The same man, whose image is polished and displayed on British mantels as a symbol of everything that is Great about Britain, was an outspoken racist and supporter of white supremacy. He once said, "I hate Indians, they are beastly people with a beastly religion. Palestinians were merely "barbaric hordes that ate little but camel dung," as Churchill put it.
He stated at the Palestine Royal Commission in 1937:
"I DO NOT ADMIT FOR INSTANCE, THAT A GREAT WRONG HAS BEEN DONE TO THE RED INDIANS OF AMERICA OR THE BLACK PEOPLE OF AUSTRALIA. I DO NOT ADMIT THAT A WRONG HAS BEEN DONE TO THESE PEOPLE BY THE FACT THAT A STRONGER RACE, A HIGHER-GRADE RACE, A MORE WORLDLY WISE RACE TO PUT IT THAT WAY, HAS COME IN AND TAKEN THEIR PLACE."
In addition to being an outspoken supporter of using "terrorism as a weapon of war," Churchill was an unapologetic racist.
Churchill commented that he simply did not get the "squeamishness" surrounding the use of gas by civilized Great Britain as a tool of terror during the Kurdish uprising against the British government in 1920. "I strongly support firing gas against primitive tribes because it would incite lively terror", the man said.
Churchill deployed the famed Black and Tans to Ireland to combat the IRA in the same year while serving as Secretary of State for War. Churchill supported and encouraged the group's heinous terrorist actions against civilians, which earned them notoriety.
While many people outside of the West mourn the passing of a man who believed that it was Great Britain's solemn duty to invade and plunder other countries because, in Churchill's own words, Britain's "Aryan stock is bound to triumph," while today's Britons celebrate Churchill's legacy.
Also read: Why Winston Churchill Hated Hinduism?
Churchill left behind a far different legacy in the Far East, Middle East, South Asia, and Africa than that of a friendly British Lionheart trying to bring civilization to the locals. People in these areas attribute a large portion of the world's ongoing conflicts and instability to men like Winston Churchill's imperialism, racism, and fascism.
Amartya Sen, the economist who won the Nobel Prize, has demonstrated how Churchill created one of the worst famines in human history in Bengal in 1943 in order to make money.
While Churchill resisted sending food aid to India, more than three million civilians perished from starvation. Churchill bragged that "the hunger was their own fault for reproducing like rabbits," in contrast. Instead of distributing food to starving citizens of a country under British control, Churchill purposefully kept it to sell for a profit after the Second World War. Without a doubt, Churchill committed a crime against humanity in Bharat.
Churchill was a leading proponent of the catastrophic divide-and-rule foreign strategy of the British Empire. Churchill's administration purposefully stoked sectarian tensions between Bharatiya Hindus and Muslims during the country's independence struggle, which have had a terrible impact on the area ever since.
Churchill wanted bloodshed to break out in Bharat before it gained its independence from Britain in order to demonstrate that Britain was the helpful "glue holding the nation together." The bloodshed also offered Churchill the strategic advantage of causing the division of India and Pakistan. Churchill hoped that Pakistan would remain under British rule as a result of this division. This would thus make it possible to continue the Great Game against the Soviet empire, even at the expense of defenseless Indians and Pakistanis. A total of 12.5 million people were displaced and approximately 2.5 million people died as a result of the partition of India with Pakistan.
DISCLAIMER: The author is solely responsible for the views expressed in this article. The author carries the responsibility for citing and/or licensing of images utilized within the text.