Ashtavakra Philosophy.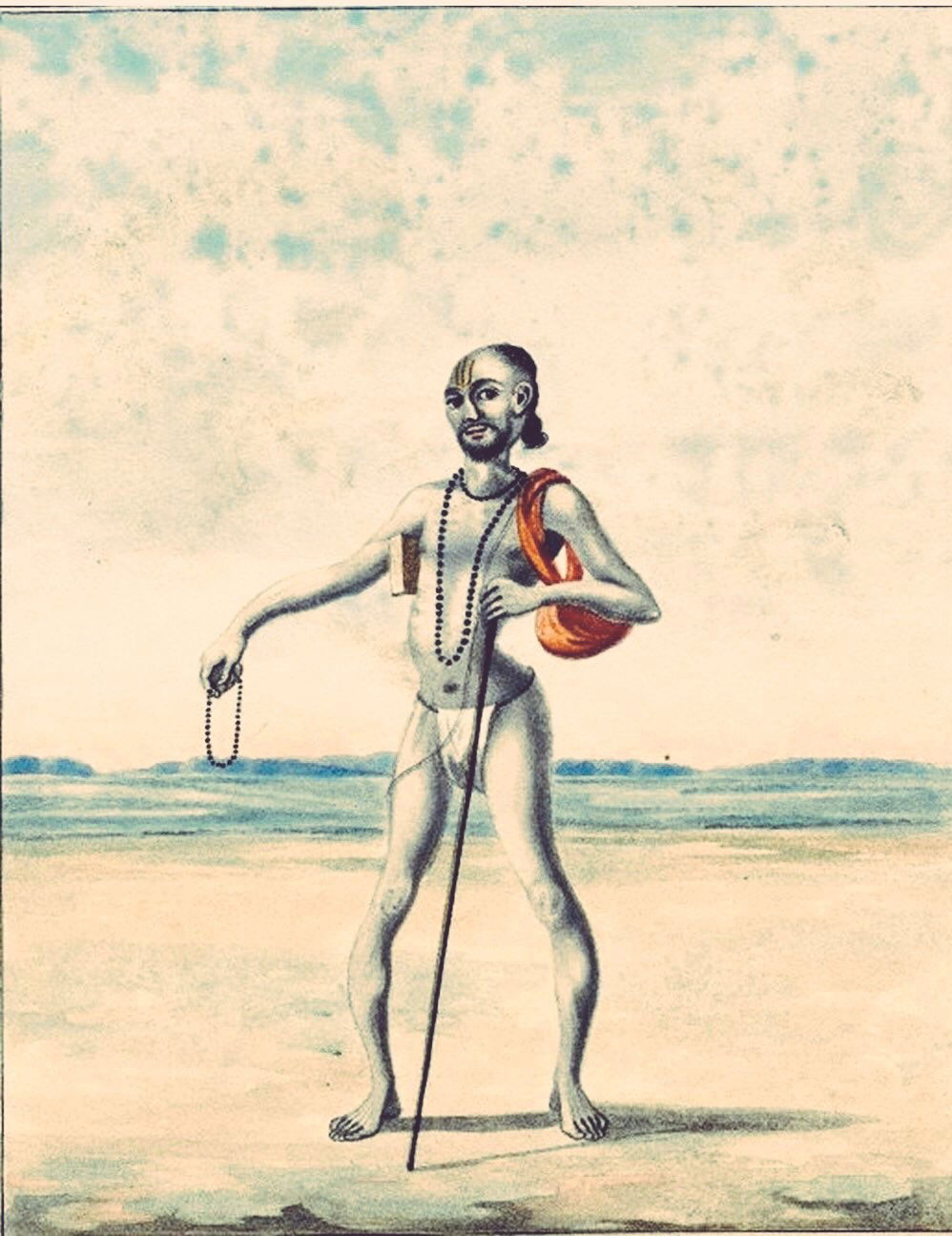 Ashtavakra Muni was so named because he was physically challenged with eight bends (Ashta-Vakra) or defects in his body. No mention of Ahtavakra Muni is complete without King Janak & his famous dream. What was this dream that compelled Ashtavakra to point out to King Janak the highest truth about us in a straight & simple manner?
Once King Janak was sleeping peacefully in his palace when he gets a dream where he watches himself losing the battle against a rival king & therefore getting banished from his state's borders as was the tradition in those days. Overcome with Hunger and thirst, Janak wanders to the neighboring state where he observes food being distributed to beggars and so happily joins the queue. He gets the last of the remaining Khichdi & the moment he was about to eat it a Kite hits his hands and the bowl falls on the ground thereby robbing him of his food.
Shockingly getting up from this nightmare, as one would normally do, Janak sat on his bed & observed everything around him as intact as it was prior to his falling asleep. Astonishingly he asked himself; "Which of the two is true? The events in the dream state or this waking state?" The King gets haunted by this highly philosophical question so much so that he isolates himself & even avoids attending the court matters.
Hearing his predicament, Ashtavakra Muni visits the court to meet Janak who recounts him his entire dream and finally asks the same question; "Which of the two is true? The events in the dream state or this waking state?" On hearing him Ashtavakra replies that both are untrue & rather it is Janak himself who is true.
What is it that the supremely spiritual Muni stating here? He means that the Consciousness or Awareness of Janak is the only truth here because it is that which has observed both his dream and the waking state. He implies that this consciousness or awareness is what we truly are and not this body & mind. Both the Dream & Waking state are connected to the body-mind complex & are continually changing and hence are not सत (or eternal). And our consciousness or awareness is a साक्षी (Witness or Knower) of these changes in body & mind. The consciousness is never changing, or eternal & therefore it is सत. This consciousness which is known as चित is our real identity & the observer of all. Happiness & Sorrow are mere experiences of our mind which are observed by this साक्षी. This Chit is in continuous state of bliss or आनंद and hence it is called as सत – चित – आनंद (Reality-Consciousness-Bliss).
Ashtavakra tells Janak that he is not this body-mind Janak but that Consciousness within or Sat-Chit-Anand.
He literally tells him "You are That (& not this body)" which means Tat-Tvam-Asi (That Though Art).
तत् त्वं असि is the famous of the 4 Mahavakyas & finds mention in the Chandogya Upanishad.
This article cannot be concluded without mentioning the intertwining of the dreaming & waking state as has been beautifully & metamorphically articulated by Adi Shankaracharya in his famous teachings of Atma-Bodha in Verse 6;
संसारः स्वप्नतुल्यो हि रागद्वेषादिसङ्कुलः |
स्वकाले सत्यवद्भाति प्रबोधे सत्यसद्भवेत् ||
This samsara or the world (waking state) is like a dream only which is full of likes & dislikes. Till the time we are asleep we enjoy the dream & the moment we are awake we realise its falsity. To 'become awake' is a metaphor here which means our awakening towards understanding of our true nature which is सत – चित – आनंद (Reality-Consciousness-Bliss) & not this body-mid complex that is prone to cycles of happiness & sorrow.
DISCLAIMER: The author is solely responsible for the views expressed in this article. The author carries the responsibility for citing and/or licensing of images utilized within the text.