Book Announcement: Yuganta-The Advent of Kali Yuga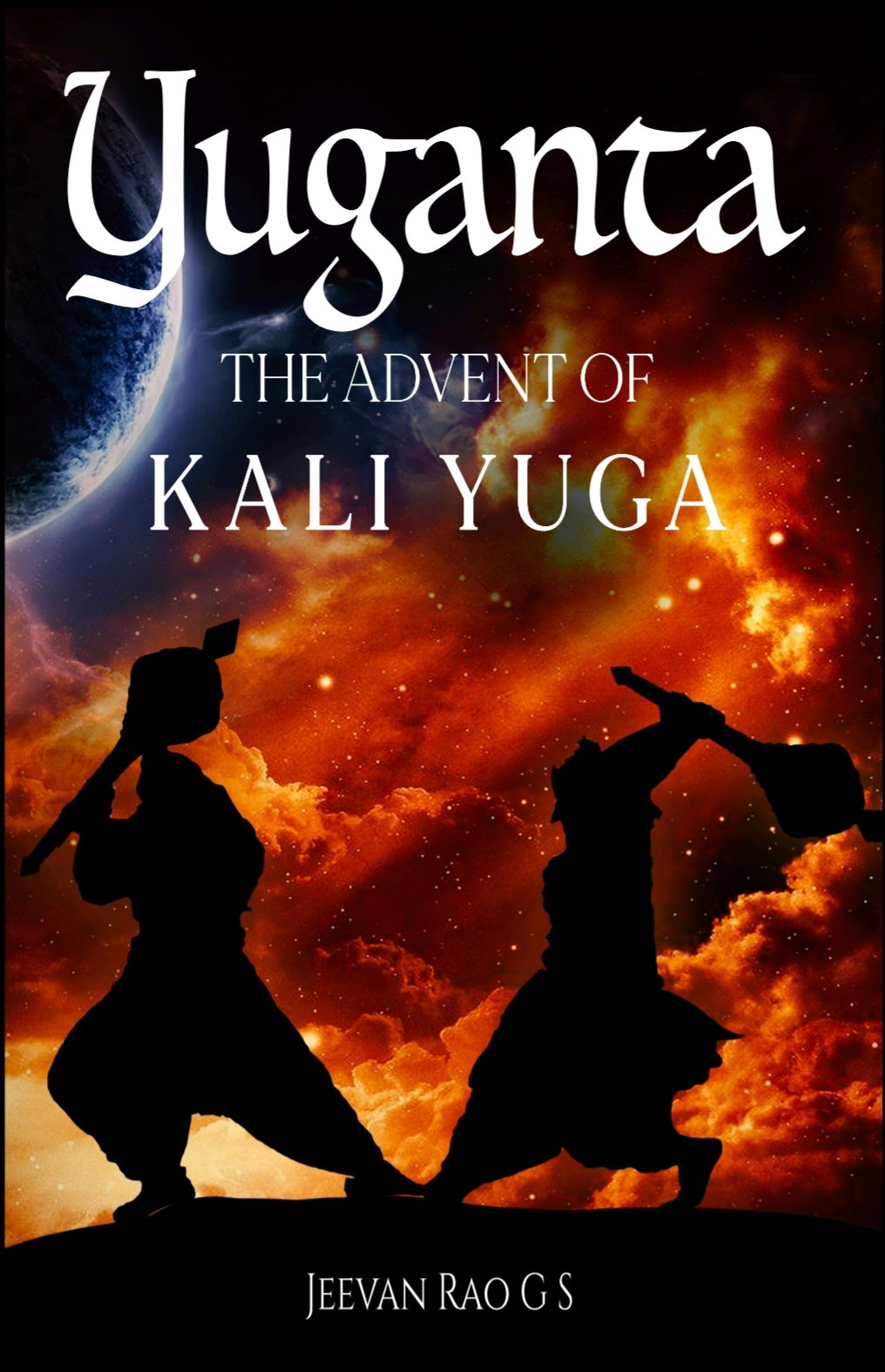 "This book is written by a 23-year-old young Indian who began his research when he was only 20!

The book is a crisply written, engaging, quick read and follows a logical path to its decisive conclusion. It is suitable for readers of all ages. It solves the dilemma of a few millenniums that has stagnated Indian chronology research yet serves as a reference book on the shelf of every serious researcher of Indian civilization. Read it. Gift it. Share and discuss the findings!"

Nilesh Nilkanth Oak

Seeker, Researcher, Author, Speaker
On the auspicious occasion of Ananta Chaturdashi and with the blessings of Sri Krishna, I am announcing the release of my upcoming book on Kali Yuga—"Yuganta: The Advent of Kali Yuga".
Kali Yuga has been the sheet anchor for the reconstruction of Indian chronology, at least for the last 1500 years. The concept of Kali Yuga has been an integral part of the cultural ethos of the nation and has been invariably linked to the Mahabharata War. Therefore knowing the beginning of Kali Yuga has large ramifications on the chronology of Indian history.
With the help of more than 150 Sanskrit references, this book not only answers the question of Kali Yuga beginning, it goes a step further and showcases the implications the beginning of Kali Yuga has on the dating of the Mahabharata War. The contents of the book has the potential to change the way, we had understood the link between Kali Yuga and the Mahabharata War.
Using close to 100 hitherto untapped pieces of evidence from the Mahabharata text, this book has dealt with the question of Kali Yuga beginning unlike any other research of the past. The book showcases the beauty of the rich chronology and astronomy evidence of the Mahabharata text, which provides a stringent constraint for the beginning of Kali Yuga, when combined with the concepts of Indian Luni-Solar calendar.
This book encompasses a detailed Purva-Paksha on the concept of Yuga, Purva-Paksha on the Puranic traditions for Kali Yuga, along with the analysis of the extensive, diverse and robust internal evidence of the Mahabharata text and also the evaluation of various claims for the year of Mahabharata War, intended at tracing the "Advent of Kali Yuga" i.e. the exact beginning of the Kali Yuga.
Pre-order link: https://subbupublications.com/product/jrgs/
Details:
The paperback will be released on 2 November 2022.
For Indian readers, the book will be published by Subbu Publications.

Cover for Indian version (Design: Jaipur Dialogues)

For readers in abroad, the paperback version of the book will be made available through Amazon publishing.

Cover for Amazon version (Design: Falguni Gokhale)

The book will be published in English. The projects for the translations to Indian languages will be undertaken in future if and when the opportunity arrives.
Kindly spread the word among your circles and help us reach as many as possible in our Jnana Yajna.
DISCLAIMER: The author is solely responsible for the views expressed in this article. The author carries the responsibility for citing and/or licensing of images utilized within the text.