China's daily Covid cases have hit a record high, Unrest due to Lockdowns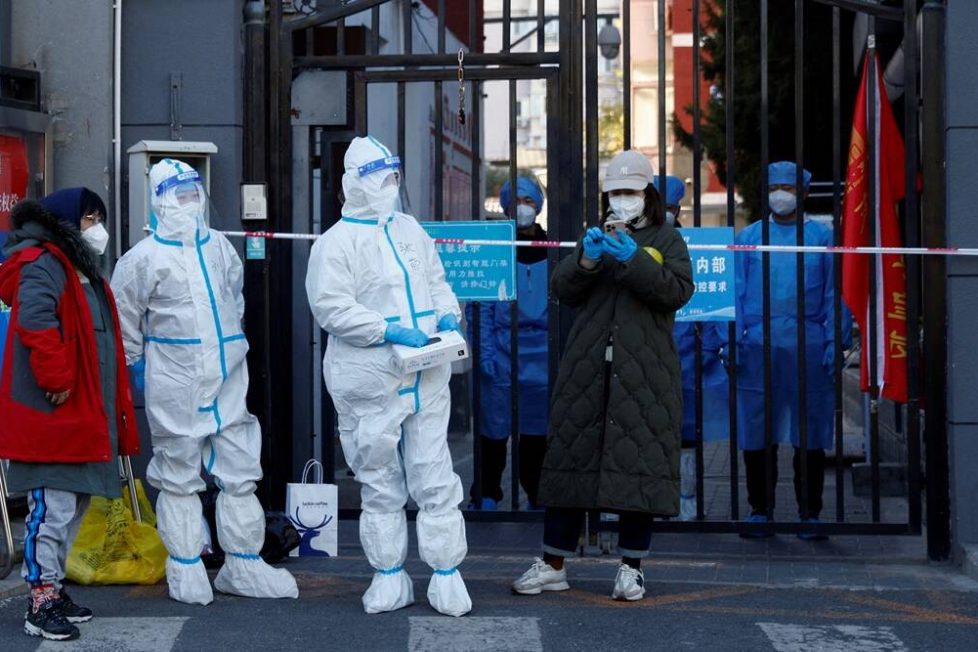 As the nation attempts to stop the spread with sudden lockdowns, widespread testing, and travel restrictions, government data on Thursday revealed that China's daily Covid cases have reached a record high since the start of the outbreak.
On Wednesday, China reported 31,454 domestic cases, 27,517 of which had no symptoms, according to the National Health Bureau.
Considering China's enormous population of 1.4 billion, the numbers are quite insignificant.
Even small outbreaks, however, can force the closure of entire cities and the stringent confinement of contacts of infected people under Beijing's draconian zero-Covid policy.
As the pandemic approaches its third year, the relentless policy has worn on large segments of the population, causing resentment and fatigue. This has led to sporadic protests and decreased productivity in the second-largest economy in the world.
The infections reported on Wednesday are higher than the 29,390 infections that were noted in mid-April in Shanghai, a megacity where residents were having difficulty accessing food and medical care due to a lockdown.
Spreading Unrest Due to Covid Lockdowns
Thousands of workers at an iPhone manufacturing in central China engaged in violence with riot police and tore down barricades.
Protesters in the southern city of Guangzhou broke out of secured structures to confront medical personnel and loot food supplies.
After a 4-month-old girl died, whose father said that Covid regulations prevented his daughter from receiving medical care in a timely manner, many Chinese vented their anger at the government online.
There are increasing indications of unrest throughout China as the tough Covid regulations enter their third year. The disturbance is a test for Chinese President Xi Jinping's record-breaking third term in office and highlights the pressing political issue of how to guide China out of the Covid era.
The sporadic acts of resistance over the past two weeks have been the most overt indications of anger and desperation at the disruptions to daily life brought on by lockdowns, quarantines, and mass testing. A dark winter is predicted as a result of the rage and Covid outbreaks that have swept the nation and increased cases to an all-time high.
To lessen the toll the delays have taken on the economy and government resources, officials earlier this month announced they will reduce Covid regulations. That commitment has been thrown into doubt by the most recent spike in infections, with many officials resorting to tried-and-true, overbearing tactics to try and stem the virus' spread.
DISCLAIMER: The author is solely responsible for the views expressed in this article. The author carries the responsibility for citing and/or licensing of images utilized within the text.