Christians are now minorities in England and Wales!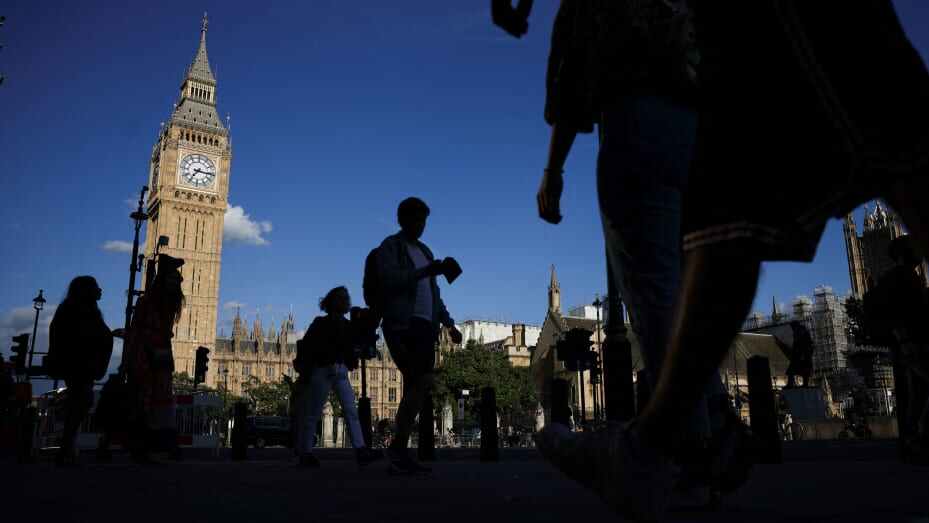 According to the 2021 census, which also reveals that Leicester and Birmingham have become the first UK cities to have "minority majorities," England and Wales are now minority Christian countries.
The census showed a 5.5 million (17%) decrease in the number of people who identify as Christians and an increase of 1.2 million (43%) in the number of persons who identify as Muslims, bringing the total number of Muslims to 3.9 million. The number of Christians has decreased by 13.1 in percentage points, while the number of Muslims has increased by 1.7.
Less than 50% of the population identified as Christians for the first time in an England and Wales census. The second most frequent option after Christian was "no religion," given by 37.2% of respondents, or 22.2 million people. This indicates a growth of more than 22 percentage points in the past 20 years in the percentage of persons who claim to have no religion from its previous level of 14.8%.
The Guardian's analysis reveals that locations with a higher percentage of residents from ethnic minorities also tend to be more religious. Additionally, there are more non-religious people in areas with a higher percentage of white residents. Caerphilly, Blaenau Gwent, and Rhondda Cynon Taf in south Wales, as well as Brighton and Hove and Norwich in England, were the locations with the largest percentages of residents who claimed they did not practice any religion. They were among 11 localities, the majority of which had relatively modest ethnic minority populations, where more than half of the population did not practice any organized religion.
Harrow, Redbridge, and Slough, where nearly two-thirds of the population comes from a minority ethnic background, had the lowest percentage of atheists.
The ethnicity, religion, and language information of about 60 million people were obtained in a snapshot census on March 21, 2021, and it reveals the decline in religion and the development of minority ethnic populations as a combined majority in full conurbations in England and Wales. Different patterns of aging, fertility, mortality, and migration were cited by the Office for National Statistics (ONS) as potential causes for the shift in the religious makeup of the nations.
In the two nations, 81.7% of the people are now white, including non-British, down from 86% in 2011, 9.3% are Asian Britons, up from 7.5%, 2.5% are Black, Black Britons, Black Welsh, Caribbean-African, and African, up from 1.8%, and 1.6% are other races.
The ONS data revealed that 59.1% of Leicester citizens are now from ethnic minority groups, marking a significant shift from 1991, when little over a quarter of the city's population was black or of a minority ethnicity, ushering in a new era of "super-diversity" for the entire city. After 20,000 individuals relocated to Leicester after being expelled from Uganda in 1972, the Asian community in the east Midlands manufacturing city initially established itself.
Additionally, more than 50% of people in Luton (54.8%) and Birmingham (51.4%), the second-largest city in the UK, are of minority ethnicity. Twenty years ago, seven out of ten residents were white. Birmingham's population has increased since the Second World War as a result of immigration from the Caribbean, South Asia, and Gujaratis who had previously lived in east Africa.
Over the past ten years, the number of people of the mixed race increased by 500,000, reaching 1.7 million, but at a slower rate than in the previous ten years.
The statistics, according to the deputy director of the census, Jon Wroth-Smith, show "the increasingly multicultural society we live in," but he also noted that "nine out of ten people in England and Wales still identify with a UK national identity, with nearly eight out of ten doing so in London," despite the country's growing ethnic diversity.
According to the Runnymede Trust, a think tank for racial equality, the data will give policymakers new motivation to address ingrained racial inequalities that result in black and minority ethnic people being 2.5 times more likely to be in relative poverty and falling further and faster below the poverty line during the cost of living crisis.
According to research by the Institute for Fiscal Studies, median weekly earnings among black Caribbean male employees were 13% lower than those of white British men in 2019, with Pakistani and Bangladeshi pay being 22% and 42% lower. This is despite the fact that almost all ethnic minority groups have made significant improvements in their educational attainment in recent years.
According to the census, Christian religious commitment has significantly decreased. Contrarily, the number of persons who practice Islam is rising, from 4.8% or 2.7 million in 2011 to 6.5% and 3.9 million in 2021.
Humanists and secularists seized on the statistics as evidence of the need for a rethinking of religion's place in a society where established Church of England bishops vote on laws and Christian worship is required in all schools that are not of a specifically defined religious nature.
The Church of England, the Catholic Church, or any other denomination was not specifically questioned in the census, although the results are anticipated to show declining membership in the long-established Anglican churches of England and Wales. Only 12% of British citizens identified as Anglicans in 2018, down from 40% in 1983, according to the British Social Attitudes Survey.
In the absence of an afterlife, "human beings can act to give their own lives meaning by seeking happiness in this life and helping others to do the same," according to humanists, who also claim that they place more faith in reason than in supernatural forces. They also base their ethical principles on reason, empathy, and concern for people and other sentient animals.
DISCLAIMER: The author is solely responsible for the views expressed in this article. The author carries the responsibility for citing and/or licensing of images utilized within the text.