Coinsbit India Introduces free Crypto transfers with CODES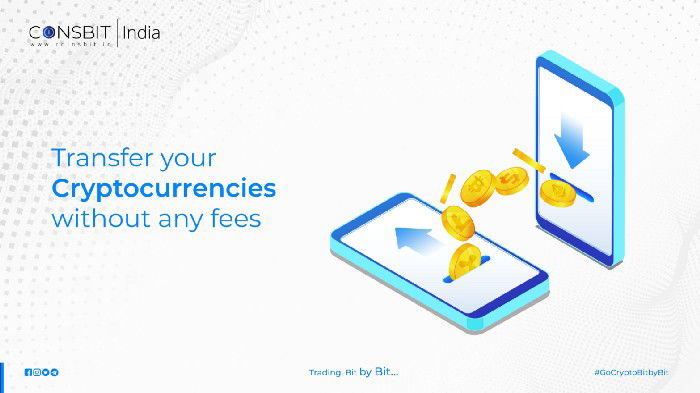 Transfer cryptocurrency within Coinsbit India for free using CODES
It has been a great 2021 for Coinsbit India as a platform. Within just months from our launch, we have become India's fastest growing cryptocurrency exchange. Backed by Europe's largest cryptocurrency exchange and offering the same top grade custodial and platform security, we are here to offer the best trading experience for the Indian market.
Now, in line with our plans, we are excited to announce yet another exciting feature for our community. As such, we are excited to announce CODES for the first time in India, Coinsbit India users will now be able to transfer funds within Coinsbit India without incurring any fees.
Gone are the days of having to type out long wallet addresses. The CODES technology allows you to generate unique codes against a certain amount of your cryptocurrency holdings and then send unique code to the receiver. The receiver can then easily redeem the funds into his/her account without incurring any charges.
"CODES will completely change the way we transfer cryptocurrency, while also mitigating the room for error. We believe this will make trading and investing in cryptocurrencies easier and provide a better trading experience for all," Akshit Khanna, CMO Coinsbit India.
How to transfer free within Coinsbit India?
Exchange within Coinsbit India is absolutely free.
You can generate CODES and transfer your coins to another Coinsbit user.
Click on FINANCE and select CODES.
Select the currency and enter the amount you want to exchange.
(Note- If you are transferring through codes you need to transfer your coins to your MAIN WALLET.)
Once you put the amount, then click on the CREATEtab.
You will get an email on your registered Email ID to CONFIRM CODE CREATION.
Confirm via email click on CONFIRM CODE CREATION.
Once you confirm the email you will be directed to the page below. Click on CONTINUE.
You will see the code has been created.
Copy the code and send it to the person you want to exchange with.
To activate the code, one needs to click on the ACTIVATE CODE option.
Now paste the code in the box and click on the ACTIVATE tab.
To check the codes history – click on CODES HISTORY
Hurray! You just transferred crypto with zero fees.
About Coinsbit India:
Coinsbit India is a peer-to-peer crypto trading platform connecting buyers with sellers which is powered by Europe's largest and award-winning cryptocurrency exchange. Coinsbit.in aims to bring a professional, smooth, easy, and highly liquid Crypto platform in India delivering a superior user experience.
Disclaimer: Cryptocurrencies are volatile and investments in it are risky. We advise you to do thorough research before investing.
DISCLAIMER: The author is solely responsible for the views expressed in this article. The author carries the responsibility for citing and/or licensing of images utilized within the text.