End of Catholicism in #Venezuela: Government provides Iran with 1,000,000 hectares of 'farmland for cultivation'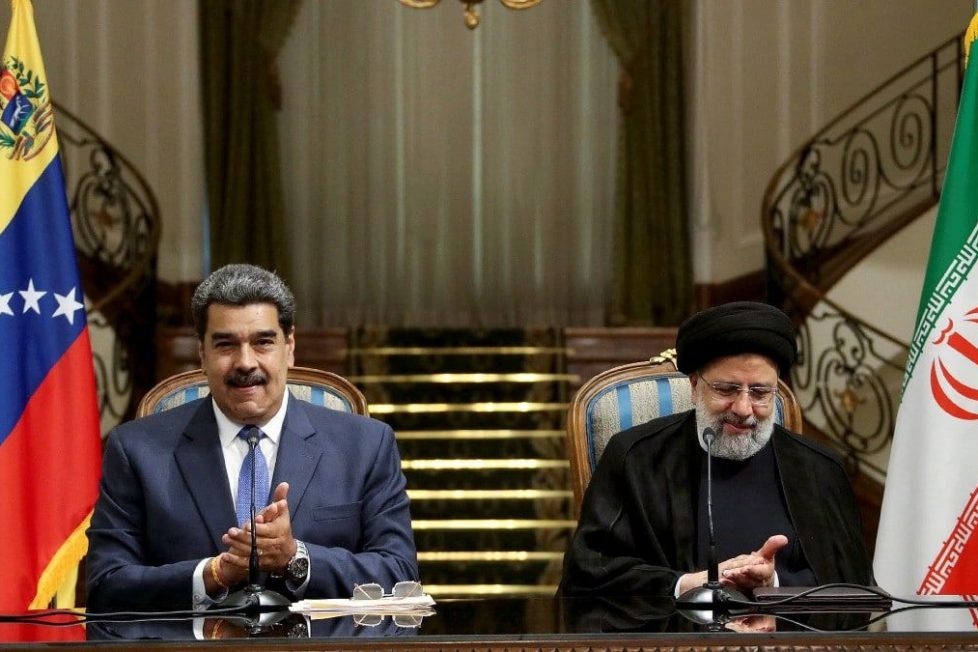 One hectare is the size of two and a half football fields. So imagine the expanse of a million hectares. Iran's use of it may not necessarily be (as reported) only for farming, given the nefarious and deceptive regimes of Iran and Venezuelan dictator Nicolas Maduro. Even if it is used strictly for cultivation, the close friendship between Venezuela and Iran should be a deep concern to absentee America.
Maduro hails Iran as a partner "in the fields of science, technology, agriculture, oil and gas, petrochemicals, tourism and culture." The friendship goes beyond economics. Last year, reports emerged that Venezuela was hosting Palestinian jihadists including Hizballah and Fatah cells involved in money laundering, drug dealing, and jihad activity.
In 2020, then-Secretary of State Mike Pompeo warned an antiterrorism conference in Colombia about the Iranian proxy Hizballah's presence in Venezuela, and an exiled former mayor, Antonio Ledezma, stated that Hizballah would participate in overseeing Venezuelan regional elections. Ledezma called Venezuela "a den for terrorist groups."
In June, "Maduro paid a visit to Tehran and signed a 20-year partnership agreement on cooperation with Iran in various fields."
Venezuela also offered last year to supply natural gas to Mexico last year. By befriending Mexico, Iran and Hizballah will have a clear path to infiltrating the U.S., especially given Biden's lax immigration policy.
"Venezuela Provides Iran with 1 Million Hectares of Farmland," Tasnim News Agency,  July 26, 2022:
TEHRAN (Tasnim) – Venezuela has allowed Iran to use one million hectares of its farmland for cultivation, an Iranian official said.
Speaking to Tasnim, the Iranian deputy interior minister for economic affairs highlighted the added value that the products and services provided by domestic knowledge-based companies would create in other countries, as in South American nations.
According to Mohsen Kousheshtabar, Venezuela has provided Iran with one million hectares of farmland for cultivation while the world is grappling with the shortage of strategic reserves.
He said such a major plan for extra-territorial cultivation reveals that Iran has become so great and strong and has reached such a high level in scientific exchanges that other countries are reaching out to the Islamic Republic.
"It definitely signifies the technical knowledge of these (Iranian) knowledge-based companies that has transpired at the international level," he said.
In June, President of Venezuela Nicolas Maduro paid a visit to Tehran and signed a 20-year partnership agreement on cooperation with Iran in various fields.
Content Source: Jihad Watch
DISCLAIMER: The author is solely responsible for the views expressed in this article. The author carries the responsibility for citing and/or licensing of images utilized within the text.