Get Small White Marble Vase with Cut Work by Exotic India Art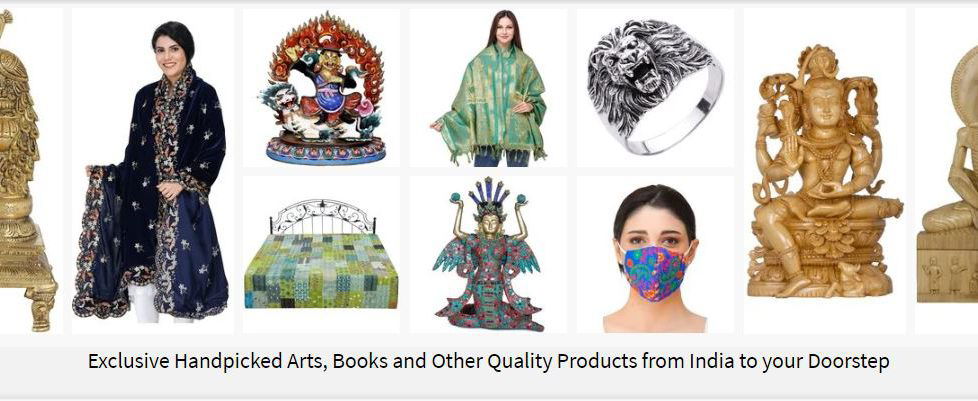 Exotic India Art is a One-stop platform for all Indian handmade products or products based on Indian Culture, Tradition and Religion since 1998. Exotic India Art is dealing with products like Indian Arts, Paintings, Books, Textiles, Beads, Sculptures, CDs, DVDs, Healthcare, Jewelry, Beauty and much more. You will find finest carved sculptures and Jewelries here.
If you are interested in Indian Sculptures you must visit to Exotic India Art gallery. Here you will find collection of Indian Traditional, Cultural and Religious Sculptures and Statues of India. You will find Sculptures of Indian Hindu God and Goddess, Nepalese God and Goddesses, Buddhist Sculptures, South Indian Sculptures, Corporate Gifts, Dolls, Tantras and Rituals Sculptures which is nicely carved by experts. All these Sculptures are made of Woods, Marbles, Stones, Copper, Brass, Bronze, Silver, Gold and other materials. You must visit to Exotic India Art Sculptures gallery.
A flower vase is the most popular decorative article that continues to hold its importance and value since the ancient times. The one shown here is sculpted out of a single piece of marble with its beauty as striking and pure as that of the Taj Mahal. It is shaped in accurate curves and symmetric measures with an open mouth at the top and the brim painted in shiny gold paint. You will be mesmerized by the large patch in the centre formed by three layers of colors and dots. Zoom in to have a broader view of the floral pattern in an alluring gold shade, connecting with each other beautifully to form different flowers and vines. Also focus on the red, green and silver stones placed elegantly inside the circular boundary complementing its beauty.
A White Marble Vase is used as an ornamentation to accentuate the beauty corner of your house or office by placing flowers in it or by just keeping it as it is. The one we are offering is carved in the most unique patterns, having symmetric cuts on one side and decorated with gold and silver stone flower motifs all over in extreme elegance applauding the sculptor's unmistakable skills. Have a look at the similar top and bottom thick floral borders of the center bulging out part of the vase, designed in a three-dimensional look and colorful stones to highlight it. A similar style can be found just below the brim along with a painted combination of red, green and white dotted borders. Having such a piece as your interior decor is like adding another royal beauty to your handpicked collections, so grab before it runs out.
DISCLAIMER: The author is solely responsible for the views expressed in this article. The author carries the responsibility for citing and/or licensing of images utilized within the text.