Kriti Sanon – Hindi Cinema's Number 1 actress?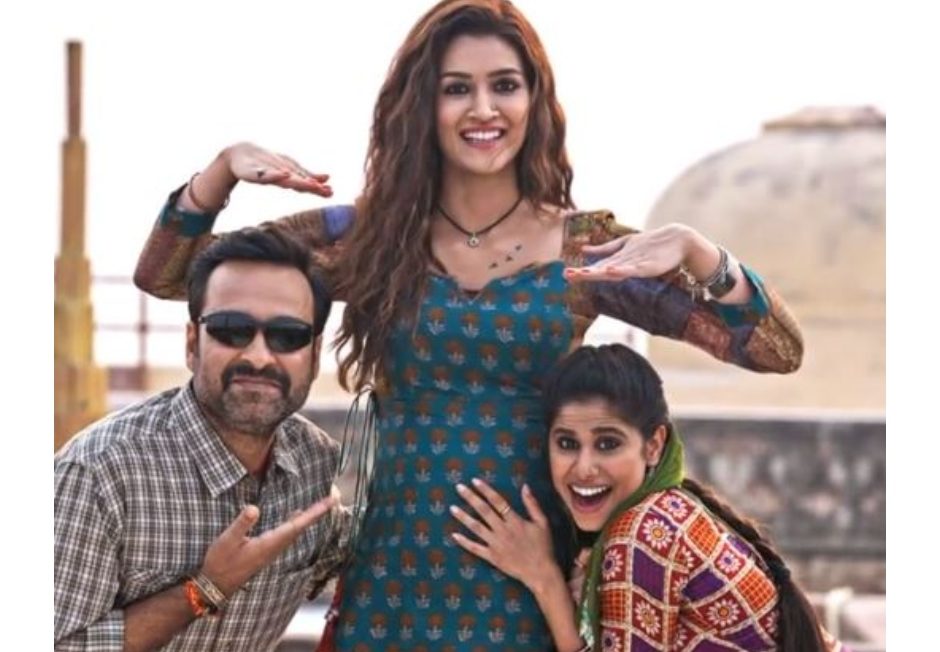 Let's give Mimi a standing ovation.  Yes, it was "adapted" or "inspired" by a Marathi film – equally good if not more – Mimi, the film, and the character are kudos worthy.
Any film which is made well and contains a social message, or a public service type message geared to educate the masses has a great potential for success.  And we are not talking about faltu ka gyan about not bursting firecrackers during Diwali-type messaging.
Marathi and Hindi hits
Mimi the film takes the audience through a journey of the realities on the ground associated with in vitro fertilization and India being a hub and answer to many health and reproductive-related issues.  The original Marathi film has been written, directed and produced by Samruoddhi Porey – a practicing lawyer in the Bombay High Court.  Porey has been witness to real-life cases of IVF related adoptions and this has resulted in a fabulous film, and an almost equally fabulous Hindi production.
Mimi – Kriti Sanon has proved that she can do much more than item dance.  Its pretty obvious that Kriti only bags a certain type of role given her tall, slim physique and she's done her fare share of bimbo-type roles in useless films.  However, she steals the show in Mimi, as Mimi.  The expressions, the genuine acting and the multi-dimensional display of motherly love towards a little one who doesn't quite belong to her nor look like her is heartwarming.
#GoodbyeBollywood, hello #HindiCinema?
Kriti seems to have evolved over time and we are glad that she did not feel like she could not play pregnant, a mom, etc.  The messaging is real and story is all too believing minus a few points.  The brilliant Pankaj Tripathi does a wonderful job as a supportive actor though fails when the film tries to inject comedy via his character.  Either his character Bhanu Pratap – should have had true character development early on in the film and his supportive wife shown early on or Bhanu should have been left single to pursue a storyline of ghar wapsi with now-single Muslim Shama Anand.
Regardless, Kriti, with her performance in Mimi could be hailed as Hindi cinema's top actress.  She's set the bar high, so let's see how well she does in her next roles.  We wish she chooses her characters wisely; it's easy to deliver lustful item songs but it's actually hard work and skill which leads to cultivating a character like Mimi.
Wokeness
Kriti did display a soft spot for the JNU fiasco where she took sides with the "wrong" elements, similar to what Deepika did before her career committed johar.  Will Kriti learn from the incident and stay on course or will she falter like Deepika and Alia who talk the talk but fail to walk the walk?
Image: Hungama
DISCLAIMER: The author is solely responsible for the views expressed in this article. The author carries the responsibility for citing and/or licensing of images utilized within the text.