Middle class 'revolt' against Jinping in 24 provinces, people not paying home loans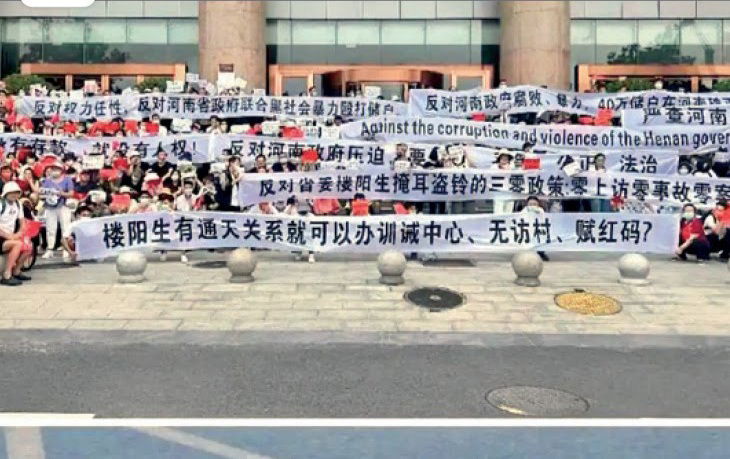 Chinese President Xi Jinping is facing the 'rebellion' of middle class people for the first time. In 24 out of 31 provinces of China, 13 million people of 235 property projects are not paying home loan installments. They allege that builders are not giving possession of the property on time.
During the Corona period, the property sector suffered a lot due to the strict lockdown under the policy of zero covid in China. As a result, projects are not being completed on time. Julian Evans of the research organization Capital Economics says that the slowdown in the property sector will soon affect other sectors in China as well.
At the Communist Party's convention in November, Jinping will run for the third time as president. This rebellion of the middle class can prove to be a big challenge for them. About 100 million members of the Communist Party of China will vote directly and indirectly.
Troubled by zero covid policy, this is the most opposed
The zero covid policy and long lockdown has isolated China from the world. According to former diplomat and author Roger Garside, anger and loyalty to the Communist Party also decreased in the country. Garside, the author of the book 'China Ku', told that Jinping is facing external and internal problems. Which is giving a chance to his opponents working under Jinping's leadership.
31 lakh industries-businesses closed in the first six months of this year
Nearly 70% of people in China have invested in property, far more than in the US. So this opposition can be overwhelming. Anyway, Jinping is preparing for the third term. One can also understand Jinping's problem in such a way that 31 lakh industries and businesses have been closed in the country in the first six months. 1.07 crore students have graduated. How to give employment to them?
70% of Chinese people invest in property, it is more than America
People say that their lives are being ruined due to the zero covid policy. Deposited capital is exhausted.
4,000 banks are on the verge of closure. In this, thousands of crores of more than 4 lakh account holders are trapped.
In many provinces people are staging dharna in front of banks for their money.
People are not getting money, protests turning violent
Protests have turned violent in Henan's capital, Zhengzhou. People have started clashing with the police. People are demanding the banks to return their money. At the same time, officials say that they will start issuing them in installments to the depositors. The first installment was to be given on July 15, but the depositors got it. This raises a serious question whether banks have become defaulters.
DISCLAIMER: The author is solely responsible for the views expressed in this article. The author carries the responsibility for citing and/or licensing of images utilized within the text.