Modi Govt's Landmark judicial reform – Mediation Bill, 2021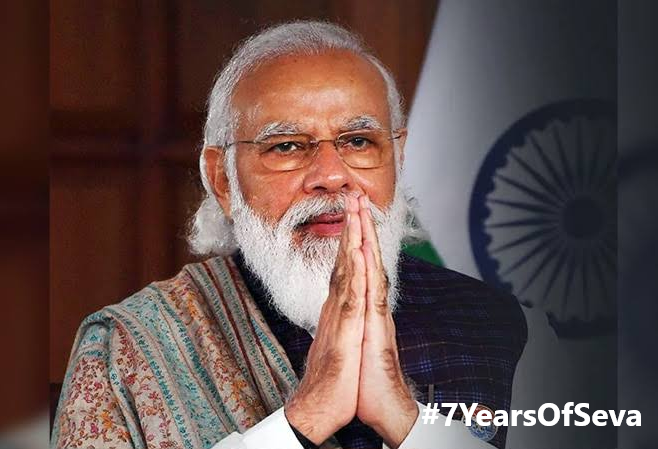 In the winter session of 2021, the our Law minister KIREN RIJIJU introduced a bill named Mediation Bill, 2021. It has been referred to a Parliamentary standing committee. Once the committee submits its report, it will be taking up in Parliament for voting and passage.
We have seen, at many places the village elders or a village sarpanch or a municipal corporator mediate and settle disputes free of cost OR at a very little price. This prevents many disputes from coming to the courts and further burdening our Judiciary. But even after the mediation agreement is reached, it is seen, either or both parties don't obey the agreement even if they agreed to it earlier. This makes many people lose trust on mediation.
Indian judiciary is already overloaded. This bill giving a legal cover to institutionalized mediation will surely help many cases go out of the judicial system. Especially many civil or commercial disputes can be settled using such mechanisms.
Lets understand the details of the proposed law.
Mediation is a form of alternative dispute resolution, where parties attempt to settle their dispute (outside courts) with the assistance of an independent third person (mediator).
In case of civil or commercial disputes, a person must try to settle the dispute by mediation before approaching any court or certain tribunals as notified.  Even if the parties fail to reach a settlement through pre-litigation mediation, the court or tribunal may at any stage of the proceedings refer the parties to mediation if they request for the same.
Disputes not fit for mediation include those: (i) relating to claims against minors or persons of unsound mind, (ii) involving prosecution for criminal offences, (iii) affecting the rights of third parties, and (iv) relating to levy or collection of taxes.  The central government is empowered to amend this list of disputes.
Mediation proceedings will be confidential.  A party may withdraw from mediation after the first two mediation sessions.  The mediation process must be completed within 180 days (even if the parties fail to arrive at an agreement), which may be extended by another 180 days by the parties.
Mediators only assist the parties to settle their dispute, and cannot impose a settlement on the them.  Mediators may be appointed by: (i) the parties by agreement, or (ii) a mediation service provider (an institution administering mediation).  Mediators must disclose any conflict of interest that may raise doubts on their independence.  Parties may then choose to replace the mediator.
The central government will establish the Mediation Council of India.  The Council will consist of a chairperson, two full-time members (with experience in mediation or ADR), three ex-officio members (including Secretaries in the Ministries of Law and Justice and Finance), and one part-time member (from an industry body).  Functions of the Council include: (i) registration of mediators, and (ii) recognizing mediation service providers and mediation institutes (providing training, education and certification of mediators). Such a system will make people chose mediation as a profession and also earn money out of it there by making availability of mediators easier.
Agreements resulting from mediation must be in writing, signed by the parties and authenticated by the mediator.  Such agreements will be final, binding, and enforceable in the same manner as court judgments (except agreements arrived at after community mediation).  Such a legal provision will be binding and parties cannot run out from a settlement consensually reached.
Community mediation may be attempted to resolve disputes likely to affect the peace and harmony amongst residents of a locality.  It will be conducted by a panel of three mediators (may include persons of standing in the community, and representatives of RWAs). This will settle disputes among communities/groups and reduce the number of PILs being filed in courts.
The Bill will override other laws on mediation (except certain laws such as the Legal Services Authorities Act, 1987, and the Industrial Relations Code, 2020).  The Bill also makes consequential amendments in certain laws (such as the Indian Contract Act, 1872, and the Arbitration and Conciliation Act, 1996).
Hence, in my opinion, once the law becomes an act and is implemented on ground, it will revolutionize Indian justice delivery system.
Source: https://prsindia.org/
DISCLAIMER: The author is solely responsible for the views expressed in this article. The author carries the responsibility for citing and/or licensing of images utilized within the text.