Pakistan is a beggar nation, we will not take it even if given to us for free – Taliban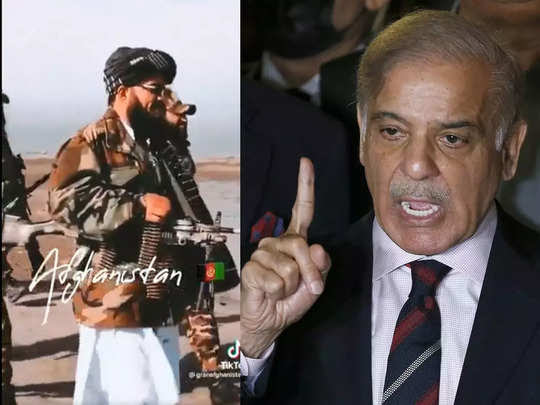 Pakistan's economy is going through a bad phase and the risk of the country's default is increasing. The situation is such that the government of Pakistan has to sell the buildings of its embassy in America. Pakistan is constantly taking loans from China, Saudi Arabia and the International Monetary Fund, but it is facing budget deficit due to spending too much on the military. Now the Taliban, which has turned from its friend to enemy, has made fun of this plight of Pakistan.
In a video going viral on social media, Taliban army officer General Mobin Khan is asked whether you are crossing the border of Pakistan. To this General Mobin replied, 'Even if they themselves give it to Pakistan, we will not take it. Who will repay their loan? The Taliban commander has made fun of poor Pakistan at a time when there have been fierce clashes on the border between the two in which many people from both the sides have been killed.
Questioner: Are you crossing the border to Pakistan?#Taliban official General Mobeen Khan: We won't take Pakistan even if they give it to us. Who will pay its debt?https://t.co/wZTqQtToPT pic.twitter.com/V7QDDJf7g8

— SAMRI (@SAMRIReports) December 28, 2022
In the past, the Pakistan Army had carried out an airstrike inside Afghanistan. Border dispute is going on between Taliban and Pakistan. The Pakistani army wants to fence the border but the Taliban are opposing it. The Taliban are not even accepting the Durand Line and are pushing their claim till Peshawar city of Pakistan. Not only this, TTP terrorists are also carrying out fierce attacks on the Pakistani army from Afghanistan under the rule of Taliban. Pakistani army is now going to take military action against TTP.
Pakistan has reached the verge of default at this time. Former Finance Minister of Pakistan Miftah Ismail has stressed that the risk of default of the country has increased a lot. He has appealed to the Shahbaz government to take steps to save the economy. He advised that the Shahbaz government should immediately contact the IMF and the World Bank. Pakistan has to return the loan of 31 billion dollars.
DISCLAIMER: The author is solely responsible for the views expressed in this article. The author carries the responsibility for citing and/or licensing of images utilized within the text.