Qatar and human rights amid FIFA WC 2022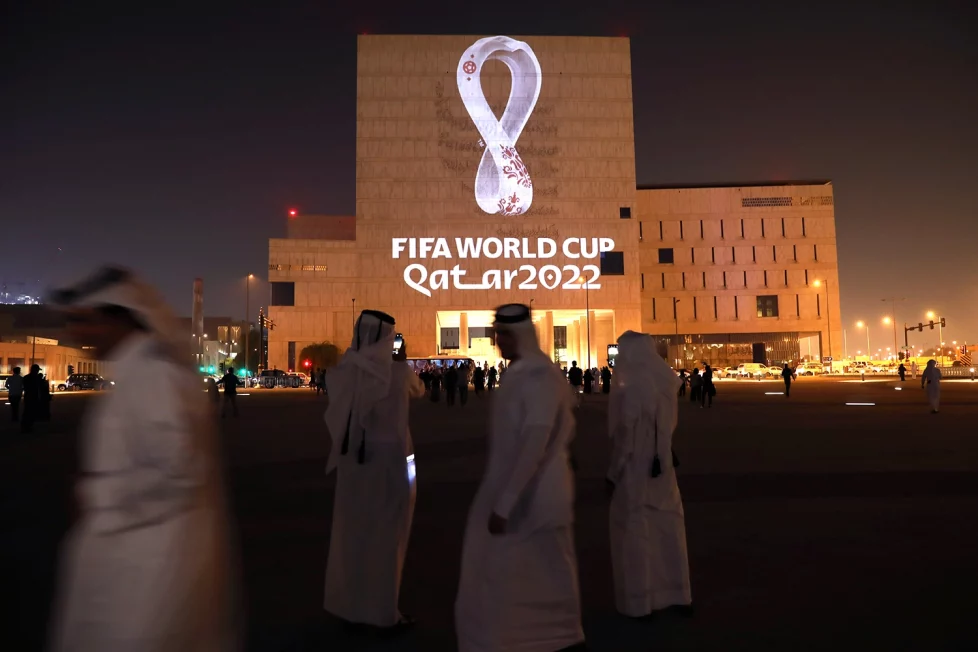 Beginning on Sunday in Qatar is the World Cup for men's soccer in 2022. In the years leading up to this competition, the tiny Gulf nation has come under increasing worldwide attention due to its alarming human rights record. Thousands of migrant workers are said to have perished while building the World Cup's infrastructure. Human rights organizations claim that workers were frequently compelled to perform unsafe tasks, sometimes in the sweltering heat.
Plus the Qatari administration make note of the fact that homosexuality is prohibited in Qatar and provide a warning that LGBTQ visitors, including players and supporters, may run into legal issues there. Officials from Qatar claim that everyone will be welcome during the World Cup and that they have recently implemented labor changes to improve living circumstances for migrant employees. Human Rights Watch's director of global initiatives is Minky Worden. And I questioned her about what organizations similar to hers would like to see right now from Qatar and FIFA, the body that regulates soccer.
Since Qatar gained the right to host the World Cup ten years ago, more than 6,500 migrant laborers from India, Pakistan, Nepal, Bangladesh, and Sri Lanka have perished there. According to the official data, it is revealed that since the night in December 2010 when the streets of Doha were thronged with jubilant crowds celebrating Qatar's triumph, an average of 12 migrant workers from these five south Asian countries have died each week.
According to data from India, Bangladesh, Nepal, and Sri Lanka, there were 5,927 migrant worker fatalities between 2011 and 2020. Additional 824 deaths of Pakistani workers were reported between 2010 and 2020, according to data from Pakistan's embassy in Qatar.
Since these data do not account for deaths from a number of nations, including the Philippines and Kenya, which send considerable numbers of workers to Qatar, the overall death toll is significantly greater. Additionally excluded are deaths that took place in the latter months of 2020.
In the last ten years, Qatar has started an unparalleled development spree, mostly in anticipation of the 2022 FIFA World Cup. Numerous significant projects, including a new airport, roads, public transportation systems, hotels, and a new city that will host the World Cup final, have either been finished or are currently under progress in addition to the seven new stadiums.
37 construction employees directly associated with building World Cup stadiums have been deemed "non-work related" by the organization of the event. The term's use has drawn criticism from experts since it has occasionally been used to describe occupational fatalities, such as the number of workers who have collapsed and died on stadium construction projects.
The results reveal Qatar's failure to safeguard its 2 million-strong migrant workforce or even look into the reasons for the ominously high death rate among the mostly young workers. Many heartbreaking tales of families who have lost their primary earner, are battling for recompense, and are unsure of the circumstances behind their loved one's passing can be found behind the numbers.
When Ghal Singh Rai from Nepal applied for a job as a sweeper in a camp for construction workers constructing the Education City World Cup stadium, he had to pay roughly £1,000 in recruitment fees. A week after coming, he committed suicide.
Mohammad Shahid Miah, a Bangladeshi worker, died from electrocution in his worker's housing when water came into touch with exposed electrical cables.
Madhu Bollapally's family in India has never been able to comprehend how the 43-year-old, who was in good health, passed away from "natural causes" while working in Qatar. On the floor of his dorm room, his body was discovered.
Long spreadsheets of government data showing the causes of death, including multiple blunt injuries from a fall from a height, hypoxia from hanging, and unclear cause of death from decomposition, indicate the horrific death toll in Qatar.
But among the causes, so-called "natural fatalities," which are frequently linked to abrupt heart failure or respiratory failure, are by far the most prevalent. According to data gathered by the Guardian, 69% of deaths among workers from Bangladesh, Nepal, and India are deemed to be natural causes. Just among Indians, the percentage is 80%.
The Gaurdian, in 2019, it was discovered that many worker deaths in Qatar are probably caused by the country's extreme summer heat. Research commissioned by the UN's International Labour Organization, which found that workers experienced considerable heat stress for at least four months of the year.
DISCLAIMER: The author is solely responsible for the views expressed in this article. The author carries the responsibility for citing and/or licensing of images utilized within the text.