The National Education Policy 2020 : Explained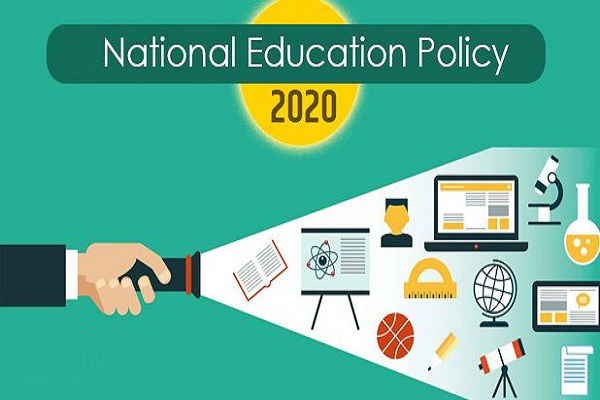 The new National Educational Policy 2020 released on Wednesday, 29 July is undoubtedly the first ever big move towards changing India's education system since independence or more honestly speaking since the time western education system has been imposed in Indian subcontinent; this NEP touches from primary school to university education . The new policy seeks to introduce and implement a ocean of changes across all levels of education in India, including the essential and most basic understanding of education in the country. One of the key highlights is the changes are not only meant only for students and curriculum it also seeks to implement changes in the way the facilitators of such education – schools, colleges and teachers – are trained and how they approach education. Now before we move any further on the analysis of National Education Policy (NEP) of 2020, let's first discuss the past NEPs' and key highlights of the present one.
The NEP of 2020 is the first new education policy to be introduced in India since the starting of new century, the last having been implemented in 1986, 34 years ago. The NEP, thus, replaces the National Policy on Education, 1986, which was modified once in 1992. The first ever formal education policy in Independent India was passed in 1968. In June 2017, the Committee for the Draft National Education Policy was constituted under the chairmanship of Dr K Kasturirangan, former chief of the Indian Space Research Organisation (ISRO), which submitted the Draft National Education Policy 2019 to Dr Ramesh Pokhriyal on 31 May 2019, after he took charge of the ministry.The government then opened the draft for public feedback soon after second term of BJP government started under PM Modi in 2019. At that time it received stiff opposition from non-Hindi speaking states that saw it as an attempt to impose Hindi on them although it was a clear case of misunderstanding from the states. According to the government, the NEP 2020 has been formulated after having considered nearly over 2 lakh suggestions from 2.5 lakh gram panchayats, 6,600 blocks, 6,000 ULBs and 676 districts.The policy document says that it "aims at producing engaged, productive, and contributing citizens for building an equitable, inclusive, and plural society".
One of the most talked and important feature of the NEP is introduction of multidisciplinary approach that will be introduced right at the primary school level will be continued at higher education and is clearly an attempt to make Indian education system aligned to the global one. This approach opens possibilities of bringing better research based education into our institutions of higher education like IITs, IIMs, NITs and other which have been under constant criticism for being just a route of getting high paying jobs. With this focus, the 3 years of graduation has been upgraded to 4 years. This move has been made to scrap M Phil and allow possibilities of pursuing PhD program after a Masters' degree. Not to forget the NEP 2020 has also changed the existing 10+2 structure of school education to a 5+3+3+4 one. Besides, exams are introduced in classes 3, 5, 10 and 12 which are said to lead the students to test their strengths and make wise choices of disciplines they wish to pursue. According to the policy, wherever possible, "the medium of instruction until at least grade 5, but preferably till grade 8 and beyond, will be the home language/mother tongue/local language/regional language", to be followed in both public and private schools. The policy will also implement the three-language formula, but with some flexibility and without imposing any language on a state. It appears pretty much clear that approach this time is to make room for critical thinking, holistic approach, inquiry-based discovery-based, discussion-based and analysis-based learning which is an existing pattern in most developed countries like Japan, Ireland, Finland, etc.
The new education policy in first glance looks like a visionary document that can bring about the most essential changes required in our education system right now but at few points it remains vague and has several ambiguities for example – the NEP's three-language formula which consists of any two regional languages, though the schools are free to choose any medium of instruction but also proposes that it is to be mother tongue or any other regional language in some states mother tongue is not uniform. As of now it appears such things may cause little confusion but should not cause any major hurdle, still needs to be addressed by Education Ministery as soon as possible.
DISCLAIMER: The author is solely responsible for the views expressed in this article. The author carries the responsibility for citing and/or licensing of images utilized within the text.