Uttarakhand HC upholds ban on meat sale along the banks of Ma Ganga.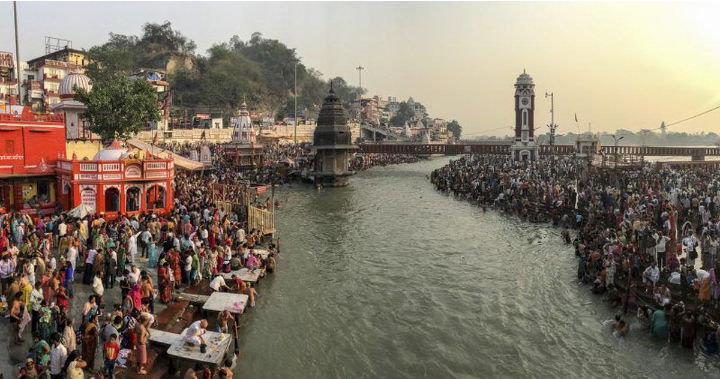 On July 20, the Uttarakhand High Court upheld a ruling of the Uttarkashi Zila Panchayat that forbade the sale of beef within 500 metres of the Hindu-supreme River Ganga. The Uttarkashi Zila Panchayat had ordered Navid Qureshi to relocate his meat shop, which was located 105 metres from the bank of the Ganga. Qureshi had filed a petition in the court contesting that notice. When dismissing the petition, Justice Sanjay Kumar Mishra's single-judge bench noted that, in accordance with Zila Panchayat bylaws, anyone operating a meat shop in District Uttarkashi for the purpose of butchering and selling animals must obtain a no objection certificate from the relevant authority.
The court added that the decision made by the Zila Panchayat to make by-laws prohibiting any shop from selling meat within 500 metres of the bank of the river Ganga appears to be in accordance with the Constitution of India's scheme as envisaged, taking into account the special status of Uttarakhand and the river Ganga that emerges from District Uttarkashi as well as the sanctity attached to the river Ganga by the majority of Uttarakhand's population. Additionally, the Court ruled that Qureshi's request for a no-objection certificate to run a meat market within 500 metres of the Ganga's bank was denied by the District Magistrate of Uttarkashi without error.
According to the petitioner Navid Qureshi, the Zila Panchayat Uttarkashi gave him a notice on February 27, 2016, requesting that he move his meat company within seven days since it was operating 105 metres from the Ganga's bank, which was against the law. In his argument, Qureshi claimed that the Zila panchayat was unable to close his meat shop since he had obtained a licence from the relevant authorities under the Food Safety and Standards (FSS) Act, 2006 to operate it. The attorney for Qureshi said that the main reason the District Magistrate of Uttarkashi rejected his request for a no objection certificate was that his company was situated within 500 metres from the bank of the Ganga.
However, the Zila Panchayat and local councils had the authority to create such regulations and by-laws, according to the Uttarakhand High Court. In light of this, it denied Qureshi's petition.
DISCLAIMER: The author is solely responsible for the views expressed in this article. The author carries the responsibility for citing and/or licensing of images utilized within the text.