Will Sushant's CBI inquiry destroy Uddav & Bollywood mafia?
Uddhav and Bollywood Mafia in deep trouble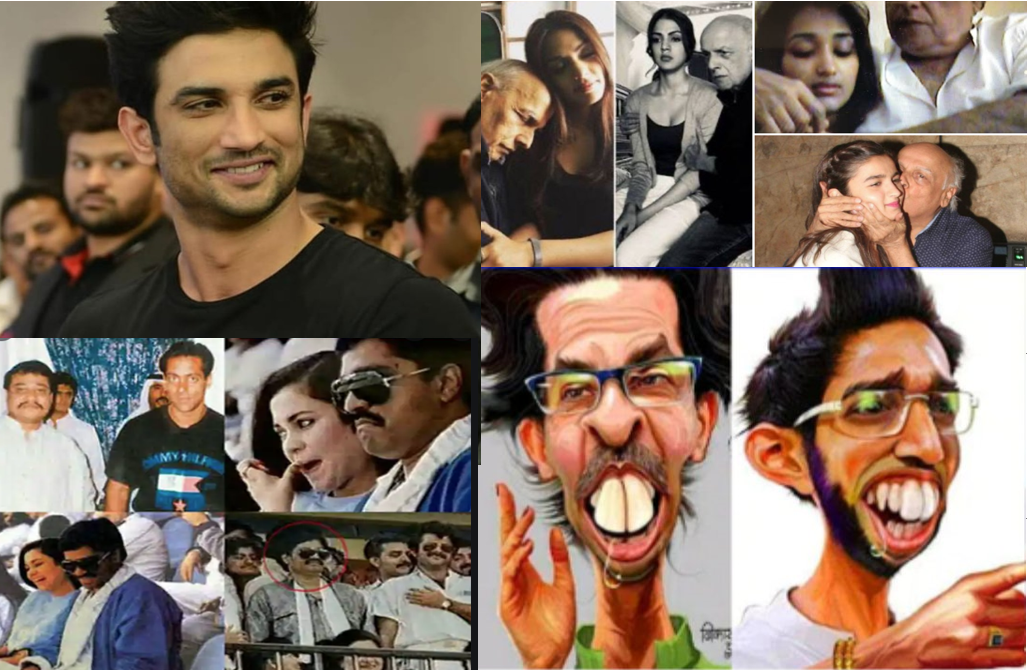 Supreme Court has ordered that all fresh FIRs in the raging Sushant Singh Rajput case will be filed by CBI. CBI getting this case and ED inquiring Rhea Chakraborty's transactions will result in the following:
1. Uddhav has only two choices left:
a) Save his son.
b) Save his party.
2. PM Modi gets an entry in Bollywood and will inquire about the affairs of Bollywood mafia. One erroneous transaction will open a can of worms and ED inquiry will cause significant heartburns for many big names in Bollywood.
3. This case has a potential to get transferred to National Investigation Agency (NIA), a central agency established by the Indian Government to combat terror in India, given the close connect Bollywood mafia has with pro-Pakistan, pro-ISI, pro-Turkey, pro-Left elements who have run their agenda against India, including opposing India and supporting anti-370, anti-CAA brigade.
4. Are ISI and others using various peripheral and fringe players in Bollywood to fund terror and local intel networks?
5. Involvement of ISI and others in activating and remote controlling the "influencer" network, with various eminent actors, actresses, directors, poets, etc making statements that hurt the country and its sovereignty, integrity, and unity, and benefit hostile nations will come out with ED scrutinising series of connections and transactions.
6. How All anti-Hindu, anti-India pro-Islamist, pro-terrorist movies were made and funded would open a pandora's box into the agenda of Islamist-Leftist brigade operating through Bollywood using the narrative that glorified Islamic invaders and terrorists.
7. The entire network of paedophilia, human trafficking, male and female prostitution, honey trapping, blackmailing, etc within Bollywood and people who have been compromised and co-opted in the ecosystem would be a very big eye-opener and scary disclosures may come out.

– copied from an unknown source
DISCLAIMER: The author is solely responsible for the views expressed in this article. The author carries the responsibility for citing and/or licensing of images utilized within the text.