Alia Bhatt's father co-launching RSS ki Saazish, while her brother himself was arrested on the charges of terrorism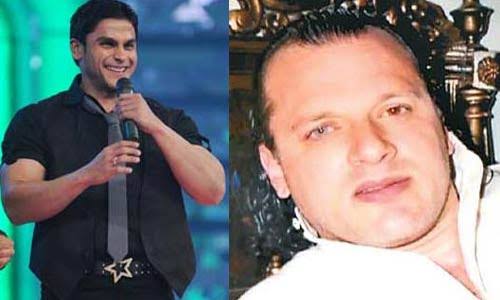 Bollywood actress Alia Bhatt who recently in an interview stated that the audience is free to boycott her film Brahmastra if they don't like her. Alia Bhat has been starred in a movie that is based hindu mythology. Meanwhile, her father was an important part of that gang which put the blame on Hindus of 26/11 Mumbai terror attack despite the arrest of Ajmal Kasab.
The unforgettable incident of 26/11, that was one of the most deadly terror attack in India was blamed on Hindus. However, the arrest of Ajmal Kasab revealed that Pakistan was behind it. Remember that Congress politician Digvijay Singh and Bollywood filmmaker Mahesh Bhatt(Alia's father) co-launched a book claiming that the Mumbai terror attacks were carried out by the RSS. The book was named as 26/11- RSS ki Saazish.
Mahesh Bhatt had another reason to be there– his son Rahul Bhatt was arrested in suspicion of involvement in the deadly terrorist attack. To give weight to the bizarre conspiracy theories that Digvijay Singh and Mahesh Bhatt support, "evidence" is required, which is why it was critical to highlight that a Hindu carried out a false-flag operation on Twitter.
Rahul Bhatt had been fast friends with David Headley. Rahul, son of filmmaker Mahesh Bhatt, had good a friendship with Pakistani-American David Headley born Daood Sayed Gilani, who aided and conspired in a LeT plot to attack the country's financial capital. They met during the latter's visit to a gymnasium.
According to Headley's testimony, he was fond of Bhatt and wanted to recruit him as an Inter-Services Intelligence agent. He had also warned Bhatt not to visit south Mumbai on November 26, the day when the Mumbai attacks were launched by ten Pakistani terrorists trained by the LeT.
It is also said that Rahul Bhatt saw him as a father figure. Hussain Zaidi, Mumbai's prodigious recorder lifts the lid on their friendship that ended when Mumbai burned. It is mentioned that Rahul Bhatt spent most of his youth without knowing genuine love from his father, a void that David Coleman Headley temporarily supplied. David Headley was a Pakistani with one brown and one green eye, a man who could easily pass himself off as American. Headley into Rahul's modest life and quickly swept him off his feet.
Along with David Headley, Rahul Bhatt was also nabbed by NIA on suspicion of being involved in 26/11 Mumbai terror attack. However, he was out on bail later.
DISCLAIMER: The author is solely responsible for the views expressed in this article. The author carries the responsibility for citing and/or licensing of images utilized within the text.