Amazing Health Benefits of Walnuts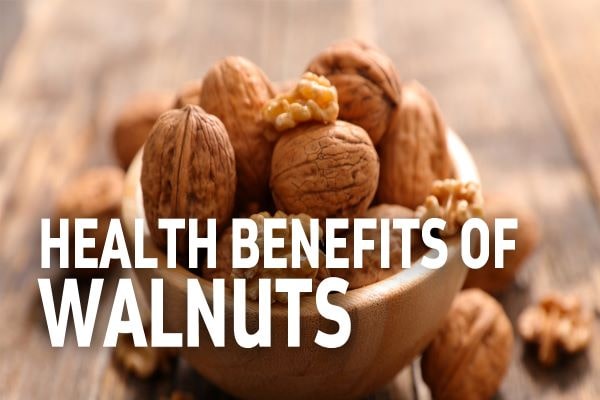 Nutrients are present in abundance in walnuts. Walnuts are a magnificent source of protein, vitamins as well as many other elements including iron, calcium, copper, phosphorous, magnesium, omega-3 fatty acids. While all these help our body in fighting various diseases, they also bring a lot of benefits to the body. It's time to know about the amazing health benefits of eating walnuts (अखरोट).
Walnuts and Hidden Nutrients
Round in shape Walnut is a single-seeded stone fruit that grows on Walnut trees. It is a good source of healthy fats, protein, and fiber. It plays an important role in keeping the heart-healthy, strong bones, and reducing body fat. Although Walnut is a native fruit of North America, now it is grown in large quantities in Iran, Afghanistan, China, California, and Arizona. It is also cultivated a few in the Jammu and Kashmir region of India.
Nutrients are hidden in a cup of Walnuts-अखरोट
A cup of Walnuts i.e. 30 grams contains 3.89 grams of Carbohydrates, 1 gram of Sugar, 2 grams of fiber, 0.72 milligrams of iron, 5 grams of protein, and 20 grams of Fats. It contains a good amount of Vitamins and Minerals, including Phosphorus, Calcium, Vitamin B6, Magnesium, Copper, and Manganese, Mono-unsaturated and Polyunsaturated fats.
Eat Walnuts (अखरोट) for the following health benefits
Walnuts are said to be rich in fiber, vitamins, carbohydrates, proteins, and iron. The best way to eat walnuts is by soaking them. For this, soak 2 walnut kernels in water at night. Leave it overnight. Eat it in the morning. By doing this you will start seeing amazing health benefits.
For Heart
Walnuts are considered good for the heart because they contain omega 3 fatty acids, monounsaturated and polyunsaturated fats that lower bad cholesterol and triglycerides. Subsequently helps in increasing the good cholesterol and keeping your heart healthy.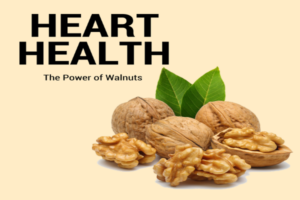 According to health experts, soaked walnuts (अखरोट) and other nuts help in reducing the overall cholesterol level in the body that gives amazing health benefits.
For Diabetes
If soaked walnuts are eaten daily in the morning it helps diabetes under control. It is also beneficial for people suffering from type-2 diabetes.
For Stress and Depression
Walnuts are rich in omega-3 fatty acids. Eating 2-3 walnuts before going to bed helps in fighting depression and stress.
They are also beneficial in bringing you good sleep because if you have good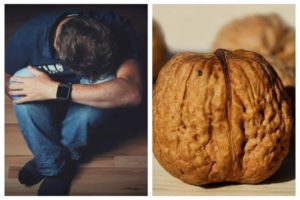 sleep your brain gets relief. It releases happy hormones to combat stress and blood pressure.
For better sleep
Walnuts contain melatonin, which improves sleep. When you sleep well, your mind remains calm and you feel fresh throughout the day.
For Weight loss
Eating soaked walnuts also helps in weight loss. Walnuts (अखरोट) are considered a good source of calcium, potassium, iron, copper, and zinc.
For Strong Bones and Hair
By eating walnuts, bones and teeth become strong. By eating soaked walnuts, the hair becomes strong and long. Walnuts contain biotin, B vitamins, and magnesium, which are essential for strengthening and nourishing your hair.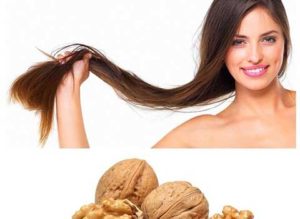 It also protects your hair from the scorching heat of the sun, strengthens your hair cuticles, and makes your hair thick and healthy for a long time.
For Glowing and Healthy Skin
The vitamins, minerals, and antioxidants found in walnuts (अखरोट) are very beneficial for your glowing and healthy skin. It moisturizes your skin and protects it from the harmful effects of environmental pollution like dust, pollution, and scorching heat. Premature aging, acne, and acne can also be avoided by its consumption
For Immunity and digestion
Eating 1-2 walnuts in a day is beneficial for immunity and digestion. If your immunity or digestion is weak, then you should consume walnut every day. The best way to eat walnuts is to soak walnut overnight and leave it.
For Pregnant women
Pregnant women should also eat walnuts after soaking. By using walnuts in the morning, fatigue is removed and the level of blood pressure in the body is controlled. It is very beneficial for pregnant women to eat 2-3 walnut kernels per day. It is essential for the development of the brain and the healthy heart of the unborn baby.
For Fatty liver
Walnuts occupy a special place among all dry fruits and nuts. It is also beneficial for your fatty liver because the fatty acids (omega 3 and omega 6) and antioxidants (polyphenol) protect the liver from becoming fatty.
Follow us: Facebook
DISCLAIMER: The author is solely responsible for the views expressed in this article. The author carries the responsibility for citing and/or licensing of images utilized within the text.