Do You Lose weight During School?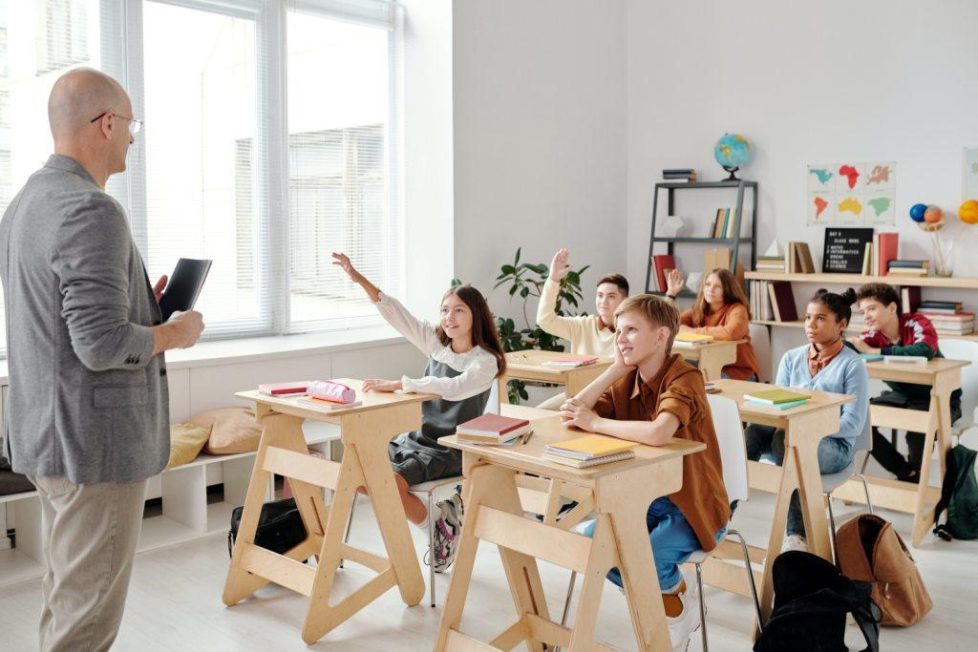 Students are the storehouses of huge energy and possibilities. They need special care and attention to become important figures in society. In the highly sensitive age of childhood, they need to be focused on their life and studies. However, they should play and exercise also to retain an active lifestyle. If they do not exercise they may face the problem of obesity.
The next segment will discuss some reasons that create obesity issues in students.
Causes of Obesity in Students
Childhood obesity is a huge problem nowadays. There are many reasons behind it, however, one of the main reasons is an undisciplined lifestyle. To an extent parents or caregivers are responsible for this situation. However, teenagers are also responsible for the imbalance in their lives. That is why losing weight in boarding school is much easier because of the strictly disciplined life.
The potential causes of obesity in children are,
1. Habits
Habits like eating junk or being lazy should be avoided for a better lifestyle. Therefore, the consumption and storing of extra calories will not happen. Thus, parents should look after the habits of their children.
2. Socio-economic Effects
The socio-economic structure affects the lifestyle, therefore, it is also indirectly
connected with obesity. If parents continue to supply junk to their children, just because they have access to that lifestyle, it will result in the degradation of the child's health.
3. Community
The community where students live also matters. This is because sometimes there is no chance of having recreational activities or access to parks. Allowing exercise is also a matter of concern.
4. Culture
Make sure in which type of cultural input students are taking. For example, if they are more into the glittering world of advertisement where the marketing of food is always the center of attraction, students will adapt to that. Therefore, it is not accepted at all.
5. Genetics
Only this cause is quite inevitable and hard to resolve. Obesity can come from some hormonal issues, which can be genetically transmitted. Though this issue is hard to resolve, proper treatment can cut down the related risk. In addition, not every child is subject to gaining obesity from his or her bloodline.
These causes are very recurring among the students which is why it is recommended to read and stay fit in boarding schools to avoid any distraction in maintaining their body and mind.
However, these problems have solutions too. The next segment will bring out some effective remedies that can help students to rectify their lifestyles and get better outcomes.
Methods of Reducing Weight
1. How Schools Can Help in Reducing Weight?
Schools and boarding schools can help in losing weight by allowing the students to participate in recreational activities. In addition to it, boarding schools have strict diet plans and a disciplined atmosphere that improves the lifestyle.
2. How Students Can Reduce Weight?
There are several processes of reducing weight. However, for students, these need some modifications. For example, they can not follow a strict gym routine or eat excessively boiled food to reduce their weight. They are children and sensitive. Therefore, there should be some unique processes for them. These are,
Making an effective plan for reducing weight
Understanding the core reason for gaining weight
Setting up a goal of how much to lose
Move slowly to achieve the goal
Scheduling everything properly to get some time for exercising
Playing adequately is important
Changing the diet plan is absolutely necessary. However, students can manage
their weight with regular less oily food.
Drinking a lot of water will help in better metabolism rate
Staying focused on studies is important as it can remove any sort of distraction that pushes toward lazy life
Having a proper sleep cycle for better digestion and burning of calories
Getting a partner with whom weight loss journey can be fun
Therefore, the discussion has brought out one of the key issues of a student's life. Obesity can harm a child in many ways. It cuts down the confidence and makes life unnecessarily complex.
So consider this guide to get a happy obesity-free healthy childhood.
DISCLAIMER: The author is solely responsible for the views expressed in this article. The author carries the responsibility for citing and/or licensing of images utilized within the text.