Saheb Ko arpan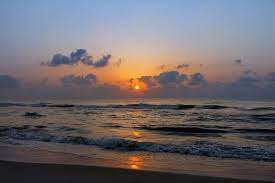 Saheb Ko Arpan- The Real Face Of Kabir is a platform spreading Kabir Vaani through the traditional folk music of India. Ajay Dhorda, Amit Dhorda & Satyaswaroop Das are the founders of this platform. The main motive of "Saheb Ko Arpan" is to present the real face of Kabir Saheb to the society, which is quite appreciable for the team. This kind of project is presented for the first time in history, as the songs which are recorded, are from Bijak Sadgranth which was spoken by Kabir Saheb 650 years ago. All songs are available on Saheb Ko Arpan Youtube Channel (https://www.youtube.com/channel/UC43Fte3hntwaZNDwyVLF6aw) & on its website (www.sahebkoarpan.com).
Saheb Ko Arpan is a project dedicated solely to spread Kabir Vaani through traditional folk music. It is a platform where art and artists can get a window to spread their art. We are here to dedicate our platform to true talents. Our platform is entire "NON – PROFIT". We are here for the sole purpose of contributing to the society.
We are a team of united individuals who have come together with one mission: To educate society with the true message of which Kabir Saheb spoke in his wisdom poetry and prose.
Saheb Ko Arpan is created to invoke the Gurmukh Vaani of Kabir Saheb amongst all music enthusiasts, Satsangis, and inquisitive minds.
There are several platforms and artists showcasing the idea of Kabir and his words in the form of music and art – however, a majority of them haven't touched the right essence of what Kabir Saheb had to say. This platform is built with the objective to spread the true message of Kabir Saheb.
We have dedicated a major part of our life to spread the message of Kabir Saheb to society with the help of music and literature.
Visit our website :
www.sahebkoarpan.com
Our YouTube Channel :
https://www.youtube.com/channel/UC43Fte3hntwaZNDwyVLF6aw
Also find us on
Facebook :
https://www.facebook.com/sahebko.arpan.5
Twitter:
(@sahebkoarpan): https://twitter.com/sahebkoarpan?s=09
Instagram:
https://instagram.com/sahebkoarpan_?igshid=n2hmdy191owu
Contact us :
sahebkoarpan@gmail.com
DISCLAIMER: The author is solely responsible for the views expressed in this article. The author carries the responsibility for citing and/or licensing of images utilized within the text.