Articles/How To Organise a LUG workshop at IIT Delhi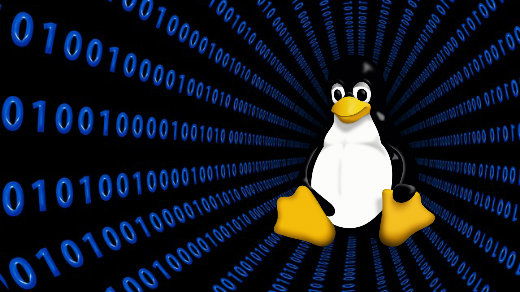 Introduction
By definition, workshops (aka community efforts) is an educational seminar or series of meetings emphasizing interaction and exchange of information among a usually small number of participants. At LUG@IITD , we have a trend to organize workshop by community effort. The methodology of organising workshops is loosely inspired by the "Barcamp or Osscamp Delhi" style of organizing workshops and meetings. We are more open and free in terms of organizing workshop. They are organised on public demand and with public effort.
Differences between a Talk, Meeting, Workshop and Fest
Talk : Whenever somebody from community wants to present or discuss about new technology and very less number of users are interested in joining (less then 10 generally), the preferred way is to just send a email to community mailing list that I will be available to discuss this at so and so place at this time. Commonly preferred place for such Talk is WindT or Barista. we generally have project meetings or some random talk in this fashion. This takes least effort for sharing knowledge.
Meeting : Community generally organizes meetings to discuss future activities and decide its path but under the mentorship and guidance of Coordinators of community. Meeting generally takes place at WindT or EE committee Room. For booking EE committee room you need to inquire about availability of room to Aswal Sir. If meeting is proposed to be in weekends or holidays, we have to take key from Aswal Sir before 5.00 PM on previous working day. Booking room at EE committee will cost you zero rupees. Also you need to return keys after meeting in next working day before 10.00 AM. The First LUG@IITD community meeting took place at EE room itself on 21 Jan 2008.
Workshop : This page mainly deals with workshop. Workshops generally organized at large level where anyone can present on any technical topic. Workshop is done more systematically using wiki page and discussion on mailing list. Workshop is suitable for less then 200 attendee. Preferred place to organize workshop are

VI LT1, VI LT2, II LT1, LT2, II LT3 (in decreasing order of seats)
Bharti Builiding , Seminar Hall, 101
In IITD Lecture theatres and rooms we always have problems of LAN/Wifi connectivity. While Workshop you need to check projector with laptop and LAN is working or not.

FOSS-Fest/FOSS-Talk : Fest is very large scale event with >200 participants. We have not organized any Fest yet. We are considering a plan to have a FOSS-Fest later this year or next year around IIT tech fest (JAM). See page FOSS-Fest for more details.
Your role under workshop
You can play any of following three roles for workshop.
Presenter : If you a techi person who know any technical knowledge which is related to FOSS technology or Linux platform you can present yourself(many thing do not comes directly under Linux, for example JavaScript or Hadoop, you can present them also, only restriction it should be FOSS). This way you can share knowledge. Anybody (from company or college) can speak on their thought. Foreign delegates are also invited. Please contact Community Coordinators.
Organizer : You can help to organize the event to do various tasks related to organizing workshop. Task list will be their at wiki page of workshop. just paste your name in-front of given task. Mobile number and Emails are their on wiki page of other organizers by which you can cooperate.
spectators : unlike Barcamp and Osscamp, we do not have this restriction. We welcome spectators to join our workshop and take benefits. At the same time we hope that in near future their sole will awake and will try to contribute also.
Very First Step of Workshop
Normally LUG@IITD workshop start with simple thought, lets organize a workshop on Topics related to Linux and FOSS. Generally we give at theme to workshop and present topic according
Possible themes are

Installation and Troubleshooting
Coding with Linux
Documentation skills with Linux
Web development framework and software
Games and Music with Linux
We are totally open and free in term of giving responsibility to organizing team. Anyone can contribute in any manner he/she want. Without contribution this will die. So never wait for any signal. Say I can contribute in this way.
Steps to Organize workshop
Make a wiki page for next workshop. This page should be created just after completion of a recent workshop. So anything related to workshop you can edit and paste.

After making the wiki page you can discuss anything about workshop like topics, themes, etc. on mailing list as well as on wiki page. Just list your name and what you want to present

Date and Venue (Help organizing)
Help in Preparation of posters, putting them up and general help before + during the workshop.
The procedure we normally follow is below
1. Identify target date, topics and venue.
2. Make wiki page.
3. Write an application to Dean requesting for venue signed by one of the student coordinators (Mayank Joshi or Gajendra Nand Khanna) and countersigned by Dr Vigneswara (faculty coordinator for lug). Please check before hand from Room allotment chart that the venue is free at that time if you are booking it on a working day.
4. Give the above application to Shri Phool Singh in UG section to book lecture hall or room.
5. Make the poster. Print it (usually we do it at Images @ Rs 4 @ A3), photocopy (usually we do 70-100 @ Re 1 per A3 photocopy) and paste them all over IIT. Do other necessary publicity also. Please buy thumb pins (for putting posters on notice boards) and fevicol for pasting posters when doing this.
6. One day before workshop(if on weekend) or on same day collect cupboard key from Mr Yadav in ETSC (Educational technology services centre near FITT and Dean student affairs). Please be sure to take a copy of the booking letter from Dr Vigneswara when you go to take the key. (It normally reaches him in 3-4 days after booking). This key is for opening projector controller and PC box in the lecture theaters.
7. Go to workshop venue atleast an hour before (to check projector etc) and have the workshop. Please be sure to take a vga cable with you for laptop since some lecture halls may not have them. (II-LT3 has one).
8. Return key back to ETSC once its over.
Note that if venue is booked on a holiday/weekend OTA (over time allowance) of Rs 200 is to be paid to person responsible for opening lecture theatre, keeping clean etc.
If venue is booked during working hours no OTA is payable.
For very small gathering you can consider booking your department's committee rooms also. A faculty signature would be required.

The following are some FAQ about our community.
FAQ for those who are attending
Who can attend workshop?

Any LUG@IITD community member (IITian and non-IITian) can attend attend our workshop.

How to become a community member?

Anyone can join our community. Its free of cost. All you need to do is to join our mailing list.

Where does the discussion about the workshop go on?

You need to keep an eye on above mailing list. every announcement goes here.

ok, LUG group of IIT is cool.

Thanks, But, please spell it correctly. This is to be called as "LUG@IITD community" or in short "LUG@IITD".

Where I can find documents/presentation

It will be uploaded to the workshop page. Also, presentations will be made available on https://slideshare.net

How to register for a workshop and is it necessary?.

just create a account on this LUG@IITD wiki
open registration page
click on edit and add your name in appropriate section.
Yes it is compulsory for every person who is attending workshop in any form. This gives us a idea of total number of attendee and will lead to efficient management of workshop.

As a spectator, do i need to work or contribute for workshop?

No. We not have this restriction (unlike Barcamp and OSScamps). You need not to lift even finger also. We only hope that in near future your sole will awake and will try to contribute also.

Ok, By attending the workshop I will gain knowledge, But I want to contribute also.

Sure, On workshop page, you can add your name to contributor's list. Also contact to Event manager. We do organize meetings where we can discuss about next workshop and their topics.

What this whole system is called?

'peer to peer' and 'peer to unknown' collaborative & Shared learning for common goals.

Ok, last question , is it a commercial event ??

No, It is more of a social event. Normally we do not take sponsors also. We organize the workshops and meeting on our own efforts. But for having FOSS-Fest type of event we need solid sponsorship.
Linux Software Reference:-
DISCLAIMER: The author is solely responsible for the views expressed in this article. The author carries the responsibility for citing and/or licensing of images utilized within the text.