Arvind Kejriwal's Fraud Election Promises Exposed! RTI Reply Reveals Kejriwal Reduced 700 DTC buses From 2015 To 2020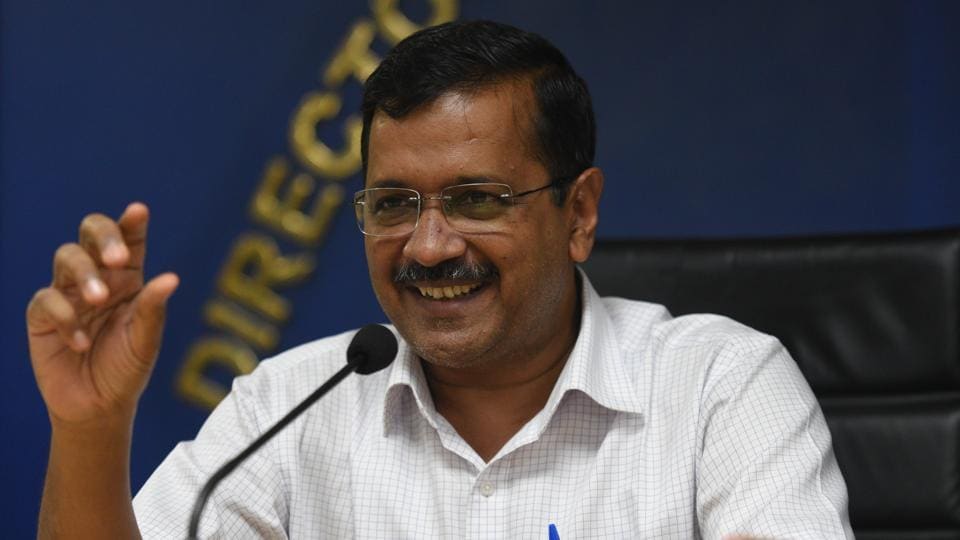 Delhi Chief Minister Arvind Kejriwal's abysmal record of keeping election promises is not new. It is well published fact that he spent Rs.150crores on advertisements in media from Jan-March 2021 and allotted only Rs.50 crore for procuring Covid vaccines for citizens in Delhi.
While Arvind Kejriwal had promised in 2015 to add 5000 buses in his election manifesto, a recent RTI reply reveals the opposite to be true. The RTI reply filed by activist Sujit Patel reveals that Kejriwal has in fact reduced a total of 700 buses from 2015 to 2020 instead of adding any new buses to the fleet.
On an reply seeking to know the number of DTC buses in 2015, 2016, 2017, 2018, 2019 and 2020, the Delhi Transport Corporation replied on 17th April, 2021 that the total number of buses in the respective years is as follows:
As on 31/12/2015: 4461 Buses
As on 31/12/2016: 4121 Buses
As on 31/12/2017: 3944 Buses
As on 31/12/2018: 3882 Buses
As on 31/12/2019: 3762 Buses
As on 31/12/2020: 3760 Buses
Thus in reality Kejriwal government has been reducing the number of DTC buses in Delhi every year, resulting in total reduction of 701 buses from 2015-2020. The Delhi Transport Corporation has also stated in its reply that "No new buses were added in the fleet strength. during these years ( 2015-2020)." The reply also authenticates that the information provided is complete, accurate and correct in all respect as per the records.
The DTC had earlier on 23.09.2020 replied to Sujit Patel's query earlier application stating that no new DTC buses were added from 2015 to 2020.
The RTI activist also mentions that Arvind Kejriwal had announced in March 2020 that a Tender for Electric buses was passed earlier and would be operational on roads by the end of March 2020. But the RTI reply shows that no electric buses have been procured by the Delhi government as promised.
The RTI reply dated 23.3.2021 by the Transport Department of Delhi government shows that a tender for engaging 385 electric buses was issued on 09.03.2019. However the tender was cancelled as no responsive bid was received. A fresh tender was floated for 575 buses was floated on 11.01.2021 and the date of opening of the tender is 16.04.2021.
The RTI reply also clearly stated that no electric bus has been procured under the cluster scheme by the Transport Department from 01.03.2020 to 26.10.2020.
These RTI replies and others reported in the media show that Kejriwal has only reduced the number of DTC buses creating more rush in transportation during pandemic times. As the reduced number of buses would only mean increase in crowd and rush in the reduced number of buses currently available.
Other RTI applications also revealed that no new hospitals have been built nor has any new Oxygen generation plants been built in Delhi despite a whopping 670 crore rupees allotted by the Central government to Kejriwal from the PM CARES Fund for dealing with resource crunch during the pandemic.
DISCLAIMER: The author is solely responsible for the views expressed in this article. The author carries the responsibility for citing and/or licensing of images utilized within the text.