#BoycottTanishq, Titan and Tata Group – Economic Jihad in India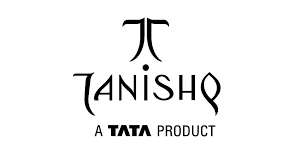 Tanishq, a mediocre jewelry enterprise had hired Jihadis Amitabh Bachchan and Deepika Padukone back in the day to promote their loser products. Now Tanishq is in hot water for promoting #LoveJihad. Tanishq is a baby which is a product of a bad reproductive offspring of — Tata Group, the company Titan and Tamil Nadu Industrial Development Corporation.
Love jihad is a movement, much like #sufism to soft peddle the 7th century backward religion of Islam on to pagan Hindus. Meaning, just as sufism is Jihad's soft power, so are a bunch of other institutions and enterprises — Bollywood, #JNU, #TISS, and other, covert and overt conversion Christo-Jihadi or ChristoIslamic mafia.
Tanishq's latest blunder has been promoting dilution and co-option of Hinduism by Islamics in an Ad portraying a Hindu girl being allowed to practice her backward traditions which her Jihadi in-laws don't necessarily believe in. Tanishq put out a statement regarding the Ad:
"She is married into a family that loves her like their own child. Only for her, they go out of their way to celebrate an occasion that they usually don't. A beautiful confluence of two different religions, traditions, cultures."
The Ad shows an ageing tawayaf looking aunty who is pretending to support a Hindu daughter-in-law though probably displaying all types of cringe inside. Tanishq, in the name of secularism and support of the Tamil Nadu Corporation which is probably nothing but the Church agenda of conversion has made a mistake which is not being taken well by Indians and the social media. The head of Tata enterprise – Ratan Tata may not be outwardly anti-Hindu but who knows what's in his heart. He might be peddling soft-hate towards India as well. Let's see if he bothers to clarify his group's views on this fake "secularism" Ad. Kindly speak up, @RNTata2000.
#BoycottTanishq, #BoycottTATA, #BoycottTitan, etc., are seen all over twitter and the struggling company has been forced to turn off the comment section on the Jihdadi YouTube page. Gold, like drugs is a well-oiled Jihadi export underground business funded from the middle east.
Amitabh Bachchan and Deepika Padukone are known Jihadi prostitutes in Bollywood, but I suppose the actors, producers, directors of the Ad have no sense of identity or pride either. Shame on them all. The jewelry company's products are super lame anyway. Boycotting these idiots will not be difficult. Since they love being backwards, let the CEOs enjoy the 7th century backward Jihadi existence. Hindus can happily take their money elsewhere. Buy Local, buy Hindu.
Jai Shri Ram.
DISCLAIMER: The author is solely responsible for the views expressed in this article. The author carries the responsibility for citing and/or licensing of images utilized within the text.