Breaking Traditions?
So, want to try a glass of chilled pomegranate and egg yolk shakes, with cocoa nibs?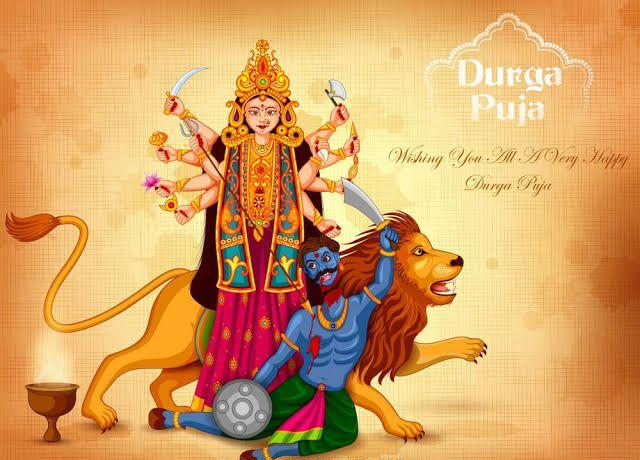 Today is Dwitiya amongst the nine days of Maha Navratri and West Bengal celebrates this with its most passionate and innovative creations.
So, how about breaking some traditions like every year? Let's start with something like a hot and soft and pillowy malpua dipped in the sticky hot and sweet chili sugar syrup? Weirded?
Oh, sorry you might not like anything unhealthy. So, want to try a glass of chilled pomegranate and egg yolk shakes, with cocoa nibs? Do I hear a "yucky"? Sorry, am I going wrong?
Oh, I get you are more into traditional sweets. Ok ok. What about a pure ghee Moong dal halwa on a bed of crispy fried karela? Come on. I balanced sweet with bitter. This should work.
Ah. You wanted something light and and a take away. Ok, what about a hot beetroot and carrot vegetable chop with Payasam dip? Still a a BIG No…
You still pissed with me? Then, chicken patte with Nutella will certainly sound crazy as shit.
Did I lose you as a reader by now? Have I made you dizzy because you are a big foody, chef, or traditionalist? Do you think, I went over the top simply because I wanted some attention…?
Then imagine what I and many of us Sanatani feel when we see –
A bruised and burnt Ma Durga
Ma Durga in tattered clothes
Ma Durga without her weapons
Ma Durga seductively sitting on Mahisasur
Ma Durga with a hairstyle from some weird fashion week
A Mahadev idol puffing on hukah
A mandap playing music praising gods from other religion
Compulsorily gorging non-veg because you wanna break some tradition
Recitation of incorrect mantras because you just became "woke" or someone paid for it…
Dressing up the baran dala with kumkum on sanitary pad

Stop #breakingtraditions of my faith because it grabs you some eye balls…if you don't have it …you can't grow it anyways…
My festivals should not be your playground to show your nonexistent, vomit-inducing creativity…
#StopBreakingMyTraditions
Happy Navaratri!
Happy Durga Puja!
Har Har Mahadev
DISCLAIMER: The author is solely responsible for the views expressed in this article. The author carries the responsibility for citing and/or licensing of images utilized within the text.