C.J. Paul Chandramohan, Tamil HoD Of Bishop Herber College Arrested For Sexual Harassment Charges In Tiruchi, Tamil Nadu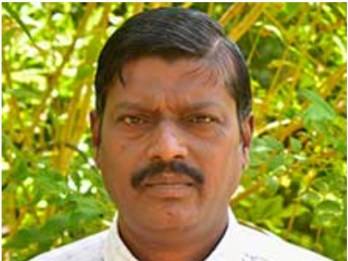 While sexual harassment complaints against teachers in Hindu run organisations evokes huge outcry in the media, with anti-Hindu politicians making a field day demonising the whole institution for the alleged crimes of an individual, sexual harassment cases in Christian institutions are reported very mutely or even ignored by the same media and politicians.
As per media reports, Bishop Herber College Associate Professor and Head of Tamil Department, CJ Paul Chandramohan was arrested by Tiruchi City Police on Wednesday on the charges of sexually harassing girl students of the college. CJ Paul Chandramohan was earlier suspended by the college after some women students accused him of sexual harassment a few months ago.
The Internal Complaints Committee of the college had confirmed in April the veracity of complaints made by post-graduate women students to the Principal in March this year. The students alleged the sexual harassment occurred during classes conducted by the college in February. The Associate Professor was alleged to have spoken with girl students with statements having double meanings. The girl students alleged that CJ Paul Chandramohan used to crack sexual jokes with them.
The girl students accused the teacher of sitting extremely close to the girls and used vulgar language. He has been accused of loosening his shirt and pants in the class in front of the girl students. The girls accused further accused him of rubbing his legs against them. He would teach the girls the kind of acts indulged in by lovers in parks. The girls also complained about forcing them to visit him in his private chamber in the college premises.
The girls are also said to have complained against another assistant professor named Nalini, who used to force them to wash their faces, apply makeup before visiting associate professor CJ Paul Chandramohan's chamber in the department.
The Bishop Haerber College in Trichy is managed and established by Tiruchy-Tanjavur Diocese of the Church of South India. CJ Paul Chandramohan reportedly has a PhD in Tamil Christian literature for and has been teaching the college for over 20 years.
Image sourced from internet.
DISCLAIMER: The author is solely responsible for the views expressed in this article. The author carries the responsibility for citing and/or licensing of images utilized within the text.