Dawoodi Bohra Muslim Ashraf (Mahesh) Bhatt – the maha cringe uncle in bollywood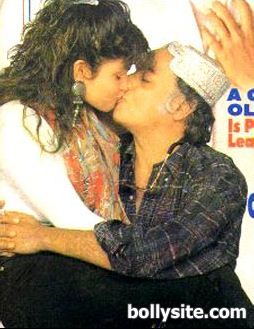 Ashraf Bhatt, formerly known as Mahesh Bhatt married a woman named Sakina, who is now known as Soni Razdan. He has two children from this marraige, Shaheen and Alia.
Ashraf was married to Lorraine Bright, also known as Kiran Bhatt in public and had children with her. One of those children is Pooja Bhatt.
Ashraf's comments about Pooja and his treatment towards his daughter gained much controversy in the media in the 1990s. Ashraf mentioned in an interview that he would have married Pooja if she were not his daughter!!
Ashraf and his son with Lorraine have had a contentious relationship and his son, Rahul, aka Sunny, aka Mohammad. Sunny was caught up in the Mumbai bombing plot and was associated with the Pakistani-American terrorist David Coleman Headley.
Sanjay Dutt, a former actor and associate of Ashraf has a history of issues with law enforcement and was arrested for anti-national plots under the provisions of the Terrorist and Disruptive Prevention Act (TADA) in 1993.
Fast forward to present-day Bollywood drama. Tharki uncle Ashraf seems to be involved in "aiding" a wanna be actor Rhea Chakraborty around the time of Sushant Singh Rajput's death-murder(?). Rhea's desperate mother has been trying to defend her relationship with Ashraf uncle given their age difference and non-single status.
There is little doubt that Ashraf uncle might be connected to the dirty belly of Bollywood's dark underworld. Bollywood is now synonymous with terrorism, illicit sex, drugs, and anti-India activities.
Why is Ranbir Kapoor now involved with the Bhatt family? Is it just about a relationship with Alia Bhatt or something more sinister? Did the Bhatt family have anything to do with Sushant Singh Rajput's demise? Why are the netizens shocked about the leaked WhatsApp messages between Ashraf and Rhea? Is baby Penguin somehow involved in this mess? Why is his father's government trying to protect Rhea Chakraborty from investigation?
We hope that the truth about Cringe Ashraf and his activities comes out soon. It's time to drain the stinky, Bollywood swamp. Penguins too need a closer examination of why they are in the swamp.
Images: Stardust, Starbiz
DISCLAIMER: The author is solely responsible for the views expressed in this article. The author carries the responsibility for citing and/or licensing of images utilized within the text.