Delhi police seeks 14-day judicial custody of Md Zubair alleging that he's receiving funds from Pakistan and Syria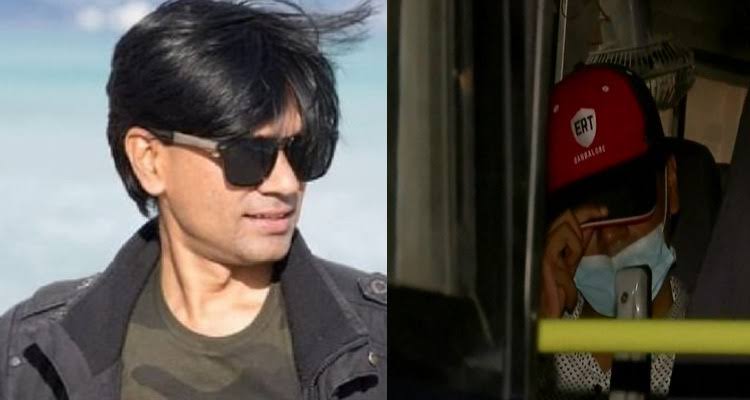 The Delhi Police has requested 14-day judicial custody of Mohammad Zubair, who runs propaganda website Alt news. He was detained last week for hurting Hindu sentiments.
Later, the case was expanded by the police to include sections on criminal conspiracy, evidence destruction, and FCRA violation.
After a 4-day tenure spent in police custody, that Zubair was today brought before the Patiala House Court. After being detained for making offensive statements against Hindu gods and goddesses, he was remanded to police detention for 4 days. Meanwhile, his lawyer moved the bail application stating that the devices of the accused is recovered.
Atul Shrivastava, the public prosecutor who appeared in court on behalf of the Delhi Police, requested judicial detention for 14 days. He claimed that new laws had been established and that the Police intended to look into the financial contributions that AltNews had received. According to reports, the police wanted to amend section 35 of the Foreign Contribution Regulation Act, section 201 of the IPC, and section 120b of the Penal Code (criminal conspiracy). He has previously been charged with violating IPC sections 295 (damaging or defiling a place of worship with the intent to insult the religion of any class) and 153A (promote hostility between religious communities).
The hearings today occurred a day after Zubair's petition contesting the Patiala House Court order remanding him to police received notice from the Delhi High Court to the Delhi Police.
Zubair had previously been escorted to his Bengaluru home by the police, where they seized his laptop and other electronic devices that he had used to send offensive messages on social media. The sources state that Zubair formatted his personal devices and refused to turn them over despite repeated requests. But on June 30, the police found his laptop and announced that they would send it to CFSL, Rohini, for a forensic analysis.
Additionally, the alleged fact-checker Mohammed Zubair's bank account information has been requested by the Enforcement Directorate (ED). The Delhi police have been requested to provide the central agency with a First Information Report (FIR) and remand documents. The ED will examine Zubair's bank account information to look for signs of money laundering. The Delhi Police alleges that Zubair's AltNews has received funding via Razor Pay from nations including Pakistan, Syria, and Australia, necessitating a full investigation.
The Delhi Police detained Mohammed Zubair on June 28 for offending religious emotions by disparaging Hinduism in online remarks. He was charged with violating Indian Penal Code Sections 153A and 295.
DISCLAIMER: The author is solely responsible for the views expressed in this article. The author carries the responsibility for citing and/or licensing of images utilized within the text.