Denmark First In Europe To Deny Syrian Refugees Residence Permits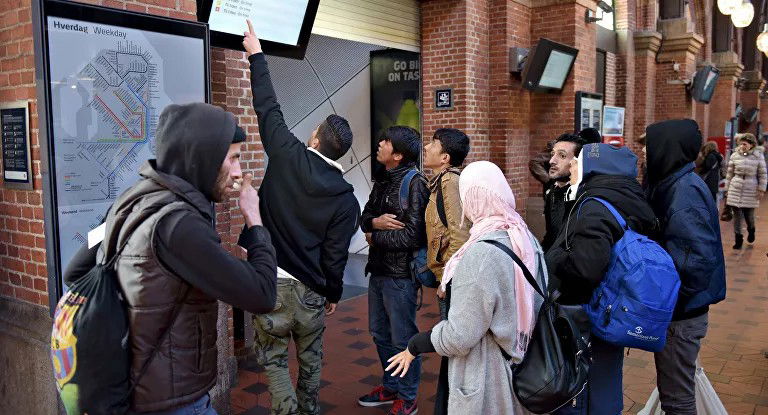 Denmark has become the first country in Europe to deny Residence Permits to Syrian refugees as reported by Sputnik News
The Danish Foreign Minister Jeppe Kofod reportedly said that despite the ongoing civil war in Syria, there are still many parts of the country where the situation is "different". The Danish authorities believe that Syrian capital Damascus is a safe area to return to, despite opposition from the UN and Amnesty International.
"There is still civil war in many places in Syria, but there are parts of the country where the situation is different," Danish Foreign Minister Jeppe Kofod told the newspaper Politiken.
As per reports recently, 94 Syrians were informed about the revocation of their residency permits in Denmark. The government is slated to cancel the residency permits and likely to start their deportation process.
The foreign minister stated that refugees who volunteer to return will be aided financially to rebuild their lives in Syria. The refugees who opted for voluntary deportation have received DKK 100,000 to 200,000 ($16,000 to $32,000) from Danish authorities.
The Danish authorities thus want to incentivise Syrian refugees return to Syria to make it more appealing and avoid censure from UN and other humanitarian organisations for forcible deportation.
The UN High Commissioner for Refugees (UNHCR), however disagreed saying that the areas of return are not safe enough. The High Commissioner for UNCHR reportedly said, "Return assumes that conditions are consistently stable. We can not see that anywhere in Syria," spokesperson for UNHCR Denmark Elisabeth Haslund told the newspaper Information.
Amnesty International severely criticised the Danish policy by stating that the returning Syrians may face threats of serious human rights violations.
Denamark is yet to formalize forced deportation due to lack of necessary agreements with Syrian authorities for the same.
Denmark reportedly houses 35,000 Syrians, most of whom are refugees who fled from the decade long civil war in Syria. The UN records that 6.6 million people were internally displaced due to the conflict in Syria.
The Syrian conflict refuses to die due to active interference of foreign powers, with an eye to prop up a regime which is pliant to America and its allies.
It is surprising though that while the western countries have a right to protect their country from being deluged with foreign refugees, India is schooled and called bigoted when India tries to deport illegal Bangladeshi and Rohingya infiltrators who threaten to alter the very demography of many sensitive border areas posing serious security concerns.
Similarly, President Trump was also decried and called inhuman when he tried to curb illegal infiltration into US from its Mexican borders. With President Biden assuming power, the infiltration has increased multiple times with severe humanitarian crisis of overcrowding in camps for illegal migrants.
Providing refuge endlessly is no solution to a problem, but solving conflicts and improving economic conditions in respective countries are the only lasting and humanitarian solutions, the mass amnesty policy looks good for rhetorics but results in worse humanitarian crisis and starts new conflicts. The sooner we understand this and take suitable steps without falling to the propaganda by George Soros and Co. who benefit by creating new conflicts and exacerbating old ones the better it would be for world peace.
News input and image source:https://sputniknews.com/europe/202104141082624976-denmark-becomes-first-in-europe-to-strip-syrian-refugees-of-residence/
DISCLAIMER: The author is solely responsible for the views expressed in this article. The author carries the responsibility for citing and/or licensing of images utilized within the text.