UP: Yogi government orders survey in the Waqf properties across the state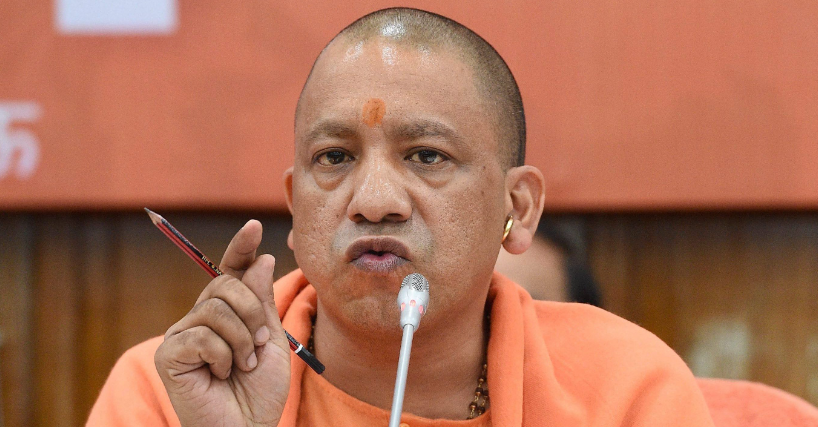 After the madrasas, Uttar Pradesh Chief Minister Yogi Adityanath has now issued an order to conduct a survey of the properties of the Waqf Board. According to media reports, the Chief Minister has ordered to complete the survey and submit the report within a month, canceling the mandate of the Revenue Department in 1989. He has also given instructions that all the land in 75 districts across the state should be recorded in the records in the name of Waqf.
Interestingly, this order came when the UP Waqf Board made a bizarre claim about the historic Chandrashekhar Azad park. Under the guise of the Waqf Act 1995, the UP Waqf Board claimed the park dedicated to Shaheed Chandrashekhar Azad in Prayagraj, is its property stating that the place can have houses, a mosque, and a tomb. After that, the Yogi government issued a quick order and on the lines of the survey of illegal madrasas, also took the decision to survey the properties of the Waqf Board.
It is a big irony that because of one act some people are making such claims at any place as if all are their ancestral. This is when the place dedicated to the martyr Chandrashekhar Azad, where illegal encroachments and shrines have been removed in the past, yet the Waqf has claimed not only that many illegal possessions but the entire park itself.
Meanwhile, the Yogi government has taken a survey to get rid of all the baseless claims without delay, and now when the survey starts, the Waqf will have to give a full account of each and every property.
Waqf Board has the largest landholding in the country after the Indian Army and Railways. The Waqf Board is said to be the third largest land owner in the country. According to the Waqf Management System of India, all the Waqf Boards in the country have a total of 8 lakh 54 thousand 509 properties, which are spread over more than 8 lakh acres of land.
DISCLAIMER: The author is solely responsible for the views expressed in this article. The author carries the responsibility for citing and/or licensing of images utilized within the text.