Kanpur: Taufeeq was caught spitting in food and water before serving to the councilors, expelled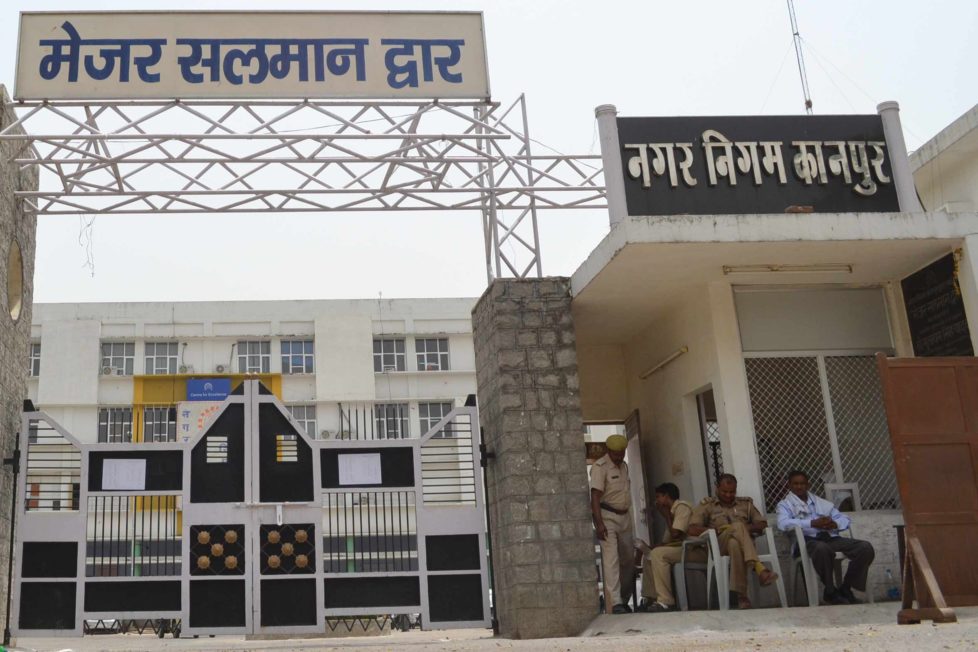 Taufeeq, a contract employee assigned to the Municipal Corporation's councilor room, has had his employment terminated after he was found spitting in the councilor's water and spitting food on the plate before serving. The incident caused pandemonium.
The caretaker was also gheraoed by the angry staffers. The council members are currently getting ready to file an FIR against Taufeeq and file another complaint to the chief minister.
When a female worker working for the Kanpur Municipal Corporation was exposed to the councilors about the kind of water and food being served to them, a commotion ensued. The caretaker's office was surrounded by councilors Raghavendra Mishra, Dheeraj Tripathi, Namita Mishra, Vikas Jaiswal, Nirmal Mishra, Mahendra Pandey, Girish Chandra, and Radha Pandey, causing a scene. The caretaker was shocked to see the councilors' rage.
Sunil, the housekeeper, phoned Mubeen, another worker stationed in the councilor's chamber. He confirmed the accusations and stated that Taufeeq frequently served everyone to drink tainted water.
Taufeeq has been employed by the Municipal Corporation on a contract basis for six years, providing drinking water to the councilors and commuters. He was stationed in the room for three years. His actions have caused outrage among the people, and the councilors have declared that they would not remain silent until action is taken. The employees Taufeeq and Mubeen have both had their employment terminated, according to the caretaker Sunil.
Rahul and Kapil, two recent hires, are currently stationed in the councilor room. Shiv Sharanappa GN, the municipal commissioner, stated that Additional Municipal Commissioner Suryakant Tripathi has been tasked with conducting an investigation.
Councillor Raghavendra Mishra said, "the employee who is performing abusive labor should be fired in addition to filing a case and being jailed. Council members won't remain silent until something is done about this. Everything has been communicated to the city commissioner."
Another Councillor Vikas Jamwal said, "The matter will be placed in the next meeting of the Municipal Corporation House. Along with removing such an employee, he should be arrested and sent to jail. If action is not taken, I will complain to the Chief Minister."
Municipal Corporation caretaker Sunil Nigam said, "On Tuesday, separate interviews will be conducted with the staff stationed in the councilor's room and the CC cameras installed at the Municipal Corporation. Taufeeq will be let go if the accusations are confirmed to be accurate."
DISCLAIMER: The author is solely responsible for the views expressed in this article. The author carries the responsibility for citing and/or licensing of images utilized within the text.