Finding apology inside the statement of Hyundai India is more difficult than finding logic in Nawabzade's words.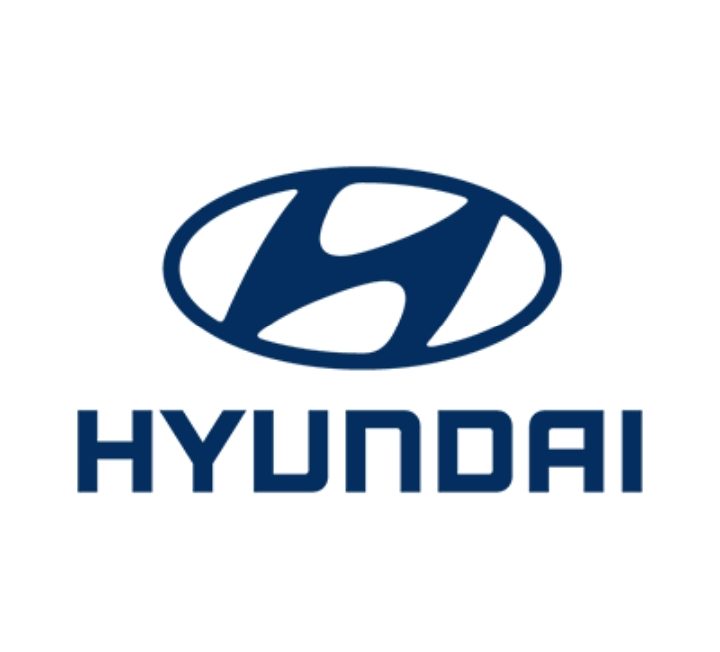 Finding apology inside the statement of Hyundai India which they posed at the social media is more difficult than finding logic inside the speeches of Nawabzade.
Hyundai motors India went up to post an statement in social media regarding the controversy that got erupted because of the force which Hyundai motors Pakistan shared on its social media handles. Every Bhartiya was demanding and was expecting an unconditional apology from the firm but Hyundai motors India instead of delivering an apology went up to deliver diplomatic statements and tried to dodge the matter. The firm put forward a non committal answer in front of Bhartiyas. The "politically correct" tone is all over this statement. It could have been a two line statement issuing an apology for brazen posts supporting Pakistani terrorism. Even the twitter handle of Hyundai India has not unblocked the users which they have blocked only for raising voices against the post shared by Hyundai Pakistan.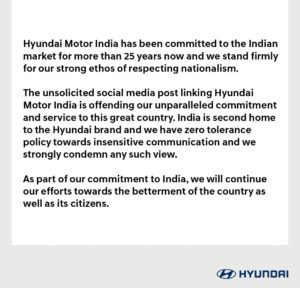 It seems the good days of Hyundai are over and also it can be estimated that Hyundai is going to suffer a heavy loss because the company has decided to sideline with the wrong ideology.
Hyundai in Pakistan is asking for the freedom of Kashmir. The official Twitter account of Twitter has shared a post on its twitter account where they went up to demand freedom of Kashmir. The official Twitter and Facebook account of Hyundai shared a post which said "Let us remember the sacrifices of our Kashmiri brothers and stand in support as they continue to struggle for freedom". The post also used the hashtag #KashmirSolidarityDay.
After this post made by Hyundai Pakistan, Bhartiyas started to raise their voices against the firm and also questioned them whether they endorse what was posted. However, on questioning Hyundai India whether it endorsed the stand of Hyundai Pakistan, the firm responded by blocking the Indian netizens.
Hyundai returned to Pakistan in 2017 by partnering with Nishat Mills, a subsidiary of Nishat Group. And now, official social media accounts of 'Hyundai Pakistan' are asking for freedom of Kashmir.
After this step of Hyundai, Bhartiyas have decided to boycott the firm. It's time for the firm to suffer heavy loss. Back your bags Hyundai !
DISCLAIMER: The author is solely responsible for the views expressed in this article. The author carries the responsibility for citing and/or licensing of images utilized within the text.