Has Pakistan accepted defeat on Kashmir?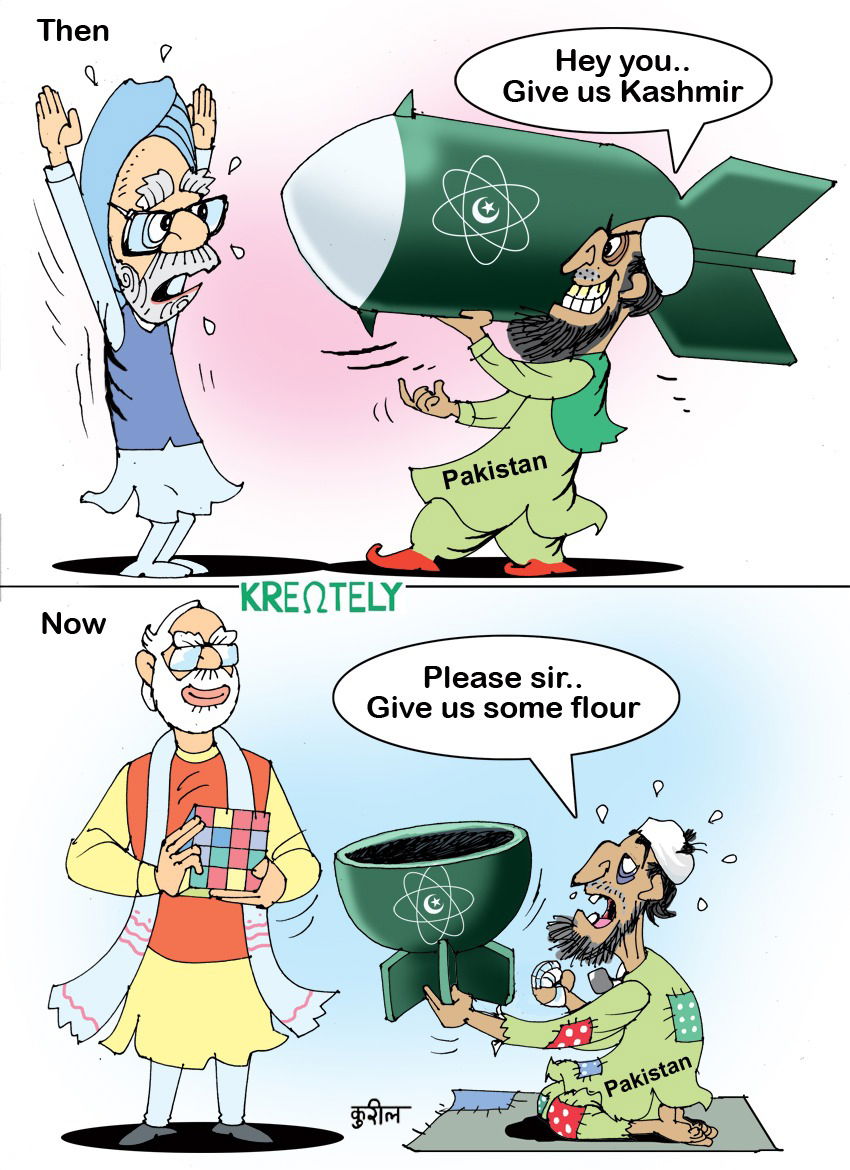 The economic condition of Pakistan is getting worse. There has also been a crisis of essential food items in many areas. People are ready to fight just to get a bag of flour. This economic injury has softened Pakistan's attitude towards the neighboring country India as well. The recent statement made by the Prime Minister of Pakistan Shahbaz Sharif regarding India is very different from the previous bitter statements of his government.
Pakistan's Prime Minister Shahbaz Sharif has said that Pakistan has fought three wars with India. Pakistan has learned its lesson from these wars. Shahbaz Sharif said that we are both neighboring countries. Both have to be with each other. Now it is up to us whether we live together in peace and progress or waste time as well as resources by fighting with each other.
Shahbaz Sharif further said that only poverty and unemployment have come to Pakistan because of the war with India. We have got our lesson and now we want to live peacefully and solve our problems.
While giving a message to Prime Minister of India Narendra Modi, Prime Minister of Pakistan Shehbaz Sharif said that he wants to end poverty and bring prosperity in Pakistan. Want to provide good education and better health facilities and employment to the people. Shahbaz Sharif further said that Pakistan does not want to waste its resources on ammunition and ammunition. This is the message they want to give to PM Modi. Shahbaz Sharif also appealed to the UAE for mediation on the Kashmir issue.
A few days before Shehbaz Sharif's statement, the Foreign Ministry of Pakistan talked about implementing peace. Pakistan's Foreign Ministry spokesperson Mumtaz Zahra Baloch had said that Pakistan wants to resolve issues with India. But India should also take it seriously.
This statement of Shehbaz Sharif has come at a time when Pakistan's economic crisis is being compared to Sri Lanka. Pakistan's foreign exchange reserves have reached close to $ 5 billion, which is enough to meet the import bill for a few weeks. If Pakistan does not get financial help soon, then it will not have the money to repay the loan and it can default.
For the past few months, Pakistan's Prime Minister and Army Chief have been making frequent visits to Saudi Arabia and UAE to seek financial help. Last week, Pakistani Prime Minister Shehbaz Sharif visited the UAE and asked for help once again, calling Pakistan a brother of Saudi. After this tour, the UAE extended the time to repay the loan of $ 2 billion and announced a separate aid of one billion dollars. Saudi Arabia also said that it would increase its investment in Pakistan to $10 billion.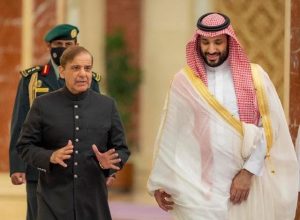 Pakistan is also realizing that its position on Kashmir at the global level has become very weak. Saudi Arabia and UAE's business with India has increased so much that even these countries are not with Pakistan on Kashmir issue. Recently, when Prime Minister of Pakistan Shahbaz visited UAE, there was no mention of Kashmir in the joint statement of both the countries.
In an article recently published in Express Tribune, a leading website of Pakistan, it was also said that leaving Kashmir, Pakistan should now focus on its economic condition. It has been said in this article that earlier India used to consider Kashmir as the least disputed issue but now no one discusses it at all. It has been said in the article that due to its proximity to America, India is taking a tougher stand regarding Kashmir.
Had friendship with India been stronger, Pakistan might not have seen such a crisis.
It is only after a short time, but somewhere the government of Pakistan has understood that if the relations with India were maintained properly, then perhaps this economic crisis would not have been so deep. Obviously India is a big country and is ahead of Pakistan in many ways. The biggest connection between the two is that the two countries share borders from many sides. In such a situation, India can remain far ahead from Pakistan's business to humanitarian aid.
When Article 370 was abolished from Jammu and Kashmir, enraged Pakistan announced to end trade relations with India. At that time the Pakistan government of the then Prime Minister Imran Khan was taking decisions with enthusiasm.
What could be the loss of ending business relations with a strong neighboring country, perhaps the Pakistani government was not able to see it or did not want to see it in the fire of enmity. In other words, this decision has been taken considering the public sentiment as well. Well whatever it may be, but its loss has been to Pakistan only.
When the crisis is on the head, then Pakistan is expecting generosity from India!   
When the condition of Pakistan has become very bad, then it is probably now hoping for generosity from India. For this reason, the attitude of the Prime Minister of Pakistan is looking very soft. Foreign Minister Bilawal Bhutto, who gave a controversial statement about India some time ago, has also kept silence in this matter.
Not only the government of Pakistan, but now the citizens and the media there are also looking softly towards India. Recently, an article appeared in a leading newspaper of Pakistan in which Prime Minister Narendra Modi was highly praised.
Pakistan's famous political, security and defense analyst Shahzad Chaudhary said that India has emerged as a favorite destination for investors from all over the world. Citing India's increasing relevance in the global stage, Shahzad Chaudhary said that Pakistan should now improve relations with India. While this Shahzad Chowdhary had predicted India's defeat in Kashmir in the year 2019.
Shahzad Chaudhary said through the article that, under the chairmanship of Prime Minister Narendra Modi, India has done a good job on the foreign policy front and has established its own domain. India is also taking good advantage of relations with America, while the people of Pakistan are still engaged in cursing.
On the other hand, according to Shahzad Chaudhary, due to the war with Ukraine, many types of US sanctions have been imposed on Russia, yet India is openly doing business with Russia. This is the victory of Indian foreign policy.
If Pakistan moves forward and strengthens relations, it will be beneficial from all sides
Due to the sour relations between India and Pakistan, the bilateral trade of both the countries has come to a standstill. India is sending wheat to Afghanistan but not giving it to Pakistan. While the kind of food crisis going on in Pakistan, if wheat is imported from India, many problems can be solved.
At present, Pakistan is importing essential items from countries like UAE, Egypt, Brazil, Singapore and Russia with huge expenditure. If these things were imported from India, then it would have been useful at a very low cost.
If Pakistan imports from India, then a lot of money can be saved only in the shipment charge. Along with this, imported goods from India can reach the markets with time.
In fact, Pakistan's shipping charges have increased a lot with all these countries, on top of that, this crisis has increased further due to the weakening of the Pakistani rupee in front of the dollar. Pakistan has to pay many times higher price just for the purchase of wheat.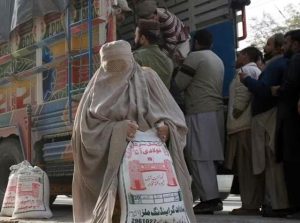 On the other hand, the way Pakistan spends money on security against India on the border. Even if this bus is reduced, Pakistan can get a lot of benefit. Pakistan's expenditure will be less, as well as the money saved can be used for economic development and infrastructure. Apart from this, when there will be peace on the border, the business that will increase between the two countries, its benefit will also reach Pakistan on a large scale.
Pakistani parties forced before domestic politics
This is not the first time Pakistan has tried peace talks. Whenever Pakistan's economic vehicle stumbles, it remembers its neighbor India. Whatever the government may be on the spot, it starts trying to strengthen relations with India, but the internal politics of Pakistan does not allow them to succeed. There are rhetoric among the leaders and finally the talks stop.
In the year 2018, Imran Khan came to the government. At that time there was a discussion that Imran Khan would fix relations with India during his tenure. However, everything went wrong in between on issues like Pulwama and Article 370. Pakistan's trade relations with India ended.
However, after some time efforts were made by the Government of Pakistan to resume bilateral trade. Razak Dawood, the commercial advisor of that time, while giving a statement also said that it is the need of the hour to start trade between the two countries at this time, so it should be started again.
However, this statement of Dawood did not go down well with the parties of Sharif and Bhutto sitting in the opposition. The opposition leaders turned the tide by bringing the issue of Kashmir in the middle. Opposition leaders said that even after the way India is treating Kashmir, Imran Khan wants to do business. Imran Khan became calm after the opposition game and the matter also went into cold storage. Shahbaz Sharif came to power after Imran Khan was out of power.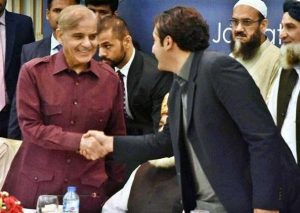 Now the situation has turned and Shahbaz Sharif government's tone turned towards India, then Imran Khan's party started protesting. In fact, soon after becoming the Foreign Minister of Pakistan, Bilawal Bhutto said that it is not good for Pakistan to remain isolated from any neighbor.
A trade officer was also appointed in the Pakistani High Commission in New Delhi. As soon as the trade officer was appointed, Imran Khan's party started raising the issue and finally Shehbaz Sharif found keeping silence in this matter a better option.
Efforts are being made to bring peace between the two countries for decades
Even before the governments of Imran Khan and Shahbaz Sharif, efforts are being made to restore peace between the two countries, but the talks always failed. In the year 1999, the then Prime Minister of India Atal Bihari Vajpayee reached Lahore as a peace ambassador. It was only a few days before he returned from Lahore that the Kargil war broke out between the two countries. Relationships have become more sour now.
Because of the war, the sentiments of the people on both the sides also flared up a lot. At that time, talking about the restoration of peace by any leader of both the countries could create a lot of difficulties.
However, after two years, when the wounds of the people were healed a little bit, the then President of Pakistan Pervez Musharraf came to India and the peace talks started again. A few days after the return of General Parvez, cross-border terrorism started increasing in India. In view of this new problem, the sourness increased again in both the countries. Since then, whenever efforts were made to make peace, terrorist attacks like Uri and Pulwama were seen as a result.
The soft attitude of the Pakistan Army
The attitude of the Pakistan Army has also been seen to be soft for some time now. The last time in the speech of the year 2021, the then Army Chief of Pakistan Army General Qamar Javed Bajwa had issued a statement regarding relations with India. At that time, in his statement, Bajwa had emphasized on geo-economics instead of geo-strategy.
On the other hand, after Bajwa, when General Munir took over as the army chief, he also made a statement about India only once. In fact, some time ago when General Munir went on a tour of PoK, he was asked questions by journalists. In response to which General Munir kept a little soft and said that if we are attacked, the Pakistani army will protect every inch of its motherland.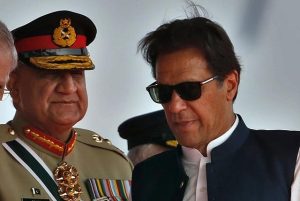 Recently Pakistani journalist Hamid Mir had made a big claim. Hamid Mir claimed that the then Army Chief General Qamar Bajwa was doing backdoor diplomacy with India during the tenure of the Imran Khan government. The special thing is that Imran Khan or any senior army officer was not aware of this. Bajwa was running this diplomacy in a secret way.
Because of this diplomacy, a historic decision was taken to open the Kartarpur Corridor between the two countries. Not only this, Hamid Mir claims that even in February 2021, the decision to declare ceasefire between India and Pakistan was also taken because of backdoor diplomacy.
DISCLAIMER: The author is solely responsible for the views expressed in this article. The author carries the responsibility for citing and/or licensing of images utilized within the text.