Kashmir & Dry Tears – The callous Story of Liberals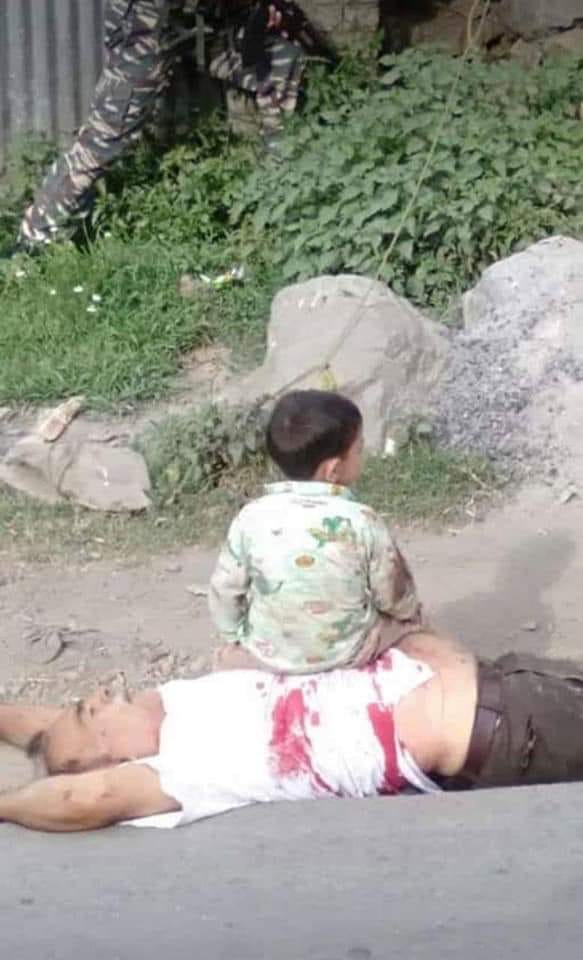 Spore saw a terrorist attack yesterday where a grandfather was killed by Pakistan sponsored terrorists. His three year old grandson was sitting on him without even realizing that his grandfather has been murdered by religiously radicalised attackers.
The photo of the kid sitting on his grandfather went viral like fire on social media within no time.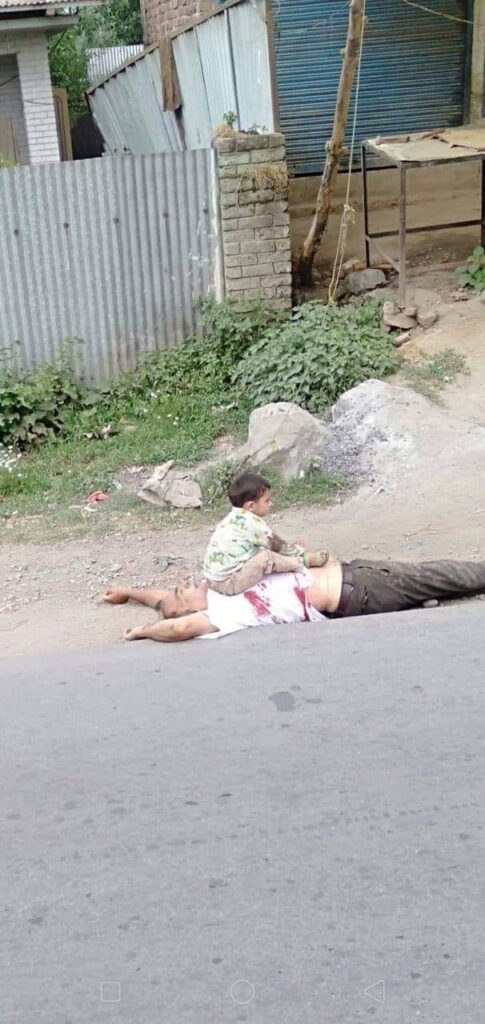 In addition to photographs, video of the little kid crying for his mother emerged where the security personnel is pacifying child and telling him that they are taking him to his home.
As these heart wrenching photographs and video went viral and people across Bharatwarsh started condemning the heinous and cowardice act of Pak sponsored terrorists, a section of liberals went numb. Complete silence. No reaction. As they could see that photographs and video was testimony to the barbarism by their Pakistani Masters.
Then a search began – how to change the narrative. So, local and Kashmir based National media journalists started flooding that the family is blaming Security Forces for the incident and it is the forces that has killed old man.
This fake claim by the liberal jamatees is not only a BIG lie but also another to break and shatter the morale of our forces.
Some of the Kashmiri television celebrity jihadists started mourning Article 370 (their usual rona-gaana.
Sopore attack was the final nail in the coffin of Pakistan sponsored terrorists sympathizers' fake narrative on Kashmir. Bharatwarsh and world has been observing and seeing their drama for decades now. Enough is Enough.
If Sopore couldn't wake LIberals, nothing will. Nothing can be more heart wrenching than seeing a child waking up his dead grandfather.
Liberals need to understand that though they only have dry tears for such horrenduos acts, truth is far far different from their played and portrayed theatrics.
Such callousness happens when black money sponsored radicalization kills humanity. They are wiping off their own generation with this bloodbath.
DISCLAIMER: The author is solely responsible for the views expressed in this article. The author carries the responsibility for citing and/or licensing of images utilized within the text.