Hindu Independence Day – August 5, 2020 proves that India is a Hindu nation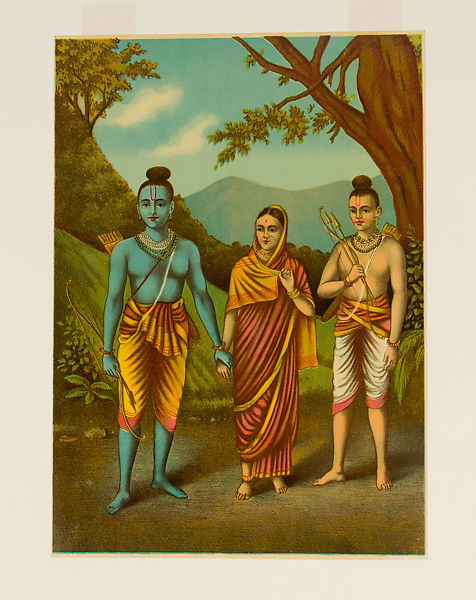 Rama temple is all set to move forward in the sacred city of Ayodhya, India. The landmark judgement by the Supreme Court of India on November 2019 after almost a 500-year dispute was long awaited. The verdict was unanimous and the decision in favor of those Hindus who never gave up the fight to restore national identity and pride was seen as the ultimate victory of fairness over evil.
The Indian Prime Minister Narendra Modi is all set to visit the birthplace of Rama, or the Rama Janma Bhoomi. This visit has caused outrage among those who are engaged in violence against Hindus around the world, including evil elements within India.
Shri Rama symbolizes many things. This avatar, sacred to the Hindus specifically highlights the type of man he was during his presence on earth. Though Shri Rama was mired in politics of his day, he stayed above the politics. Gautama Buddha, also a descendant of the Rama avatar and lineage exhibited the same characteristics, as did Shri Krishna who was on earth in between the periods of Rama and Buddha. These avatars were involved in fulfilling their various duties, their dharma, but they stayed above the politics. Meaning, they were in it, but above it; they were fully involved but utterly detached. They were unselfish from every angle. Just as a lotus is found surrounded by mud but unaffected by the mud, these avatars of the Vishnu tattwa or element of survival and maintenance did exactly what they were supposed to do on earth – vanquish evil.
The other reason for which Shri Rama is celebrated and loved by millions of Hindus is not because of his success in life but because of the way he handled all the blunders and unfairness which was deliberately thrown at him. Those who were closest to him, especially his father and his stepmother were the most unkind to him and he took this in stride. Shri Rama obeyed the unfair adults and accepted giving up the rights to the throne and going into exile as his dharma.
Finally, Shri Rama was the first male feminist. He went all the way to present day Sri Lanka to look for his beloved wife, Shri Sita because that too was his duty as a husband. As a Kshatriya, his primary dharma was governance over his kingdom after his return from exile. Though his duty as king later on made him separate from Shri Sita as his dharma towards his people was a first priority and he had to put his marital bliss as a secondary priority. Many give flak to Shri Rama about this decision but he must have thought that she is a strong, independent female and that she would find her way, her path, separate from his duty and dharma towards his people.
Whatever our conclusions about Shri Rama, it is a known fact that his life was far from perfect. However, he always stayed above the muck and mud. The exuberant festivities currently happening in Ayodhya is a celebration of this Mahapurusha or great human being who teaches each of us what is important in life. Life brings us challenges and we have to act according to the times and definitely according to our dharma, our moral compass.
India is a Hindu Nation
The auspicious occasion of laying bricks to construct the Rama temple occurs today. Millions in India and the world are overwhelmed with joy and some are even in disbelief that they are alive and able to witness this day. This is a dream come true for all those who had taken severe vows to fast, not cut their hair, or give some type of sacrifice, waiting for justice to win. Shri Rama too has patiently waited 492 long years to rightfully receive claim over the real estate which belongs to him in the city of Ayodhya.
This day is being celebrated as #HinduIndependenceDay around the world. The tremendous outpouring of love, devotion and unfaltering beliefs of Hindus further proves that India is a Hindu nation indeed. Today marks a dawn for those Hindus who have been deprived of cultural unity within their faiths; today marks the time when Hindu renaissance gets a jump-start. Hindus who have been in sweet slumber till now will come awake to recognize the solution to the identity question of "who is a Hindu." Those hell-bent on destroying Hindus will also get a harsh wake-up call that their battle to obliterate Hindus is not going to be easy. Hindus are patient, prepared and unafraid.
Jai Shri Rama!
Featured Photos: The Metropolitan Museum of Art, WhatsApp forward
DISCLAIMER: The author is solely responsible for the views expressed in this article. The author carries the responsibility for citing and/or licensing of images utilized within the text.