Hindumisia on Rise, Hindu Temple in UK Vandalised And Looted For The Fifth Time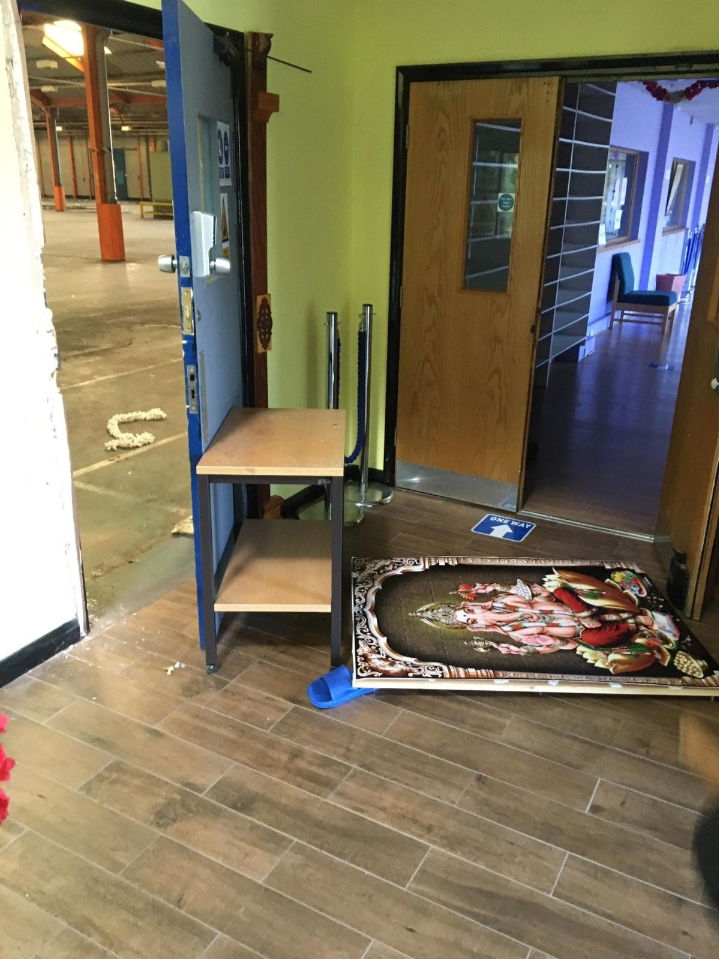 Swindon Hindu Temple in United Kingdom was vandalised and looted for the fifth time. The main alter of the temple where the deities are placed was also vandalised. This is an area which is highly sacred. This is the fifth time this temple is being looted since May. The authorities discovered about this incident on Saturday morning. Collection boxes where broken and thousands of pounds of cash inside them were taken away. The doors of the temple were too damaged in order to enter the temple. Swindon Borough Council was informed about the attack. Wiltshire Police is a feeling for anyone with information to get in touch.
Temple Chairman Pradeep Bhardwaj said "this is a matter of great concern and utmost sensitivity for all Hindus. Everyone is very upset and emotions are very high. People are now sleeping overnight at the temples to saveguard the deities after the attack. There have been three previous break-ins Hindi warehouse behind the temple during which electrical cables were taken,removing the power supply to the temple and the two recent rades in the main temple". He added "We have requested an urgent meeting with the police commissioner and Chief constable to discuss the situation. A large amount of cash was taken, the big metal collection boxes were broken. It was thousands of pounds and they have also taken some artefacts. It is more than the cash though …. ransacking the gods,idols and pictures, people are very enraged. This is the only Hindu temple in this area,the county and much beyond".
DISCLAIMER: The author is solely responsible for the views expressed in this article. The author carries the responsibility for citing and/or licensing of images utilized within the text.