Hinduphobic professor Audrey Truschke again spews venom against hindutva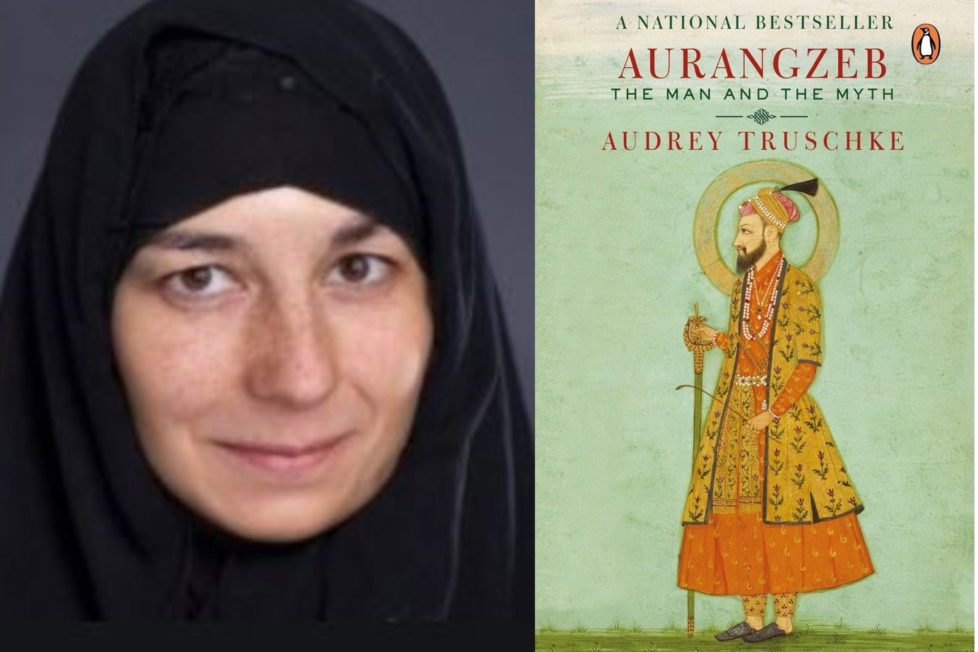 A resolution designating several Hindu organizations as "dangerous hate groups" and offshoots of the Rashtriya Swayamsevak Sangh was endorsed by the Teaneck Democratic Municipal Committee, a branch of the New Jersey Democratic Party, on October 17. (RSS).
The resolution demanded that the government designate a number of American Hindu organizations, including the Hindu American Foundation (HAF), the Vishwa Hindu Parishad of America (VHPA), and SEWA International, as "domestic branches" of "foreign hate groups."
Raj Mukherji, a state assemblyman from New Jersey, has denounced the anti-Hindu resolution passed last month by the Teaneck Democratic Municipal Committee, an arm of the state Democratic Party.
Mukherji while condemning the Teaneck anti-Hindu resolution stated that based on similar immigration experiences, the connections that unite the numerous South Asian diaspora populations in the US are far stronger than the divisions that existed among their ancestors.
I condemn the Teaneck anti-Hindu resolution. The ties that bind the various South Asian diaspora communities in the U.S. are much stronger – based on shared immigrant experiences – than the lines that divided their forebears. Let's promote religious freedom and mutual respect. pic.twitter.com/KbAeF4DMQU

— Assemblyman Raj Mukherji (@RajMukherji) November 6, 2022
Liberal darling and hinduphobic professor Audrey Truschke jumped into his replies comment section and stated the rising Hindutva is the main reason behind the rising instability in the US. She claimed that Republican Mukherji is ill-informed as hindutva groups pose a serious threat to the US. Adding comments further, she posted links to her opinions in different journals in which she stated how hindutva is a serious threat to the US.
Rep Mukherji — You're ill-informed on this issue.

As a Rutgers-based scholar who works on US-based Hindu nationalist groups, I encourage you desist from spreading disinformation.

Hindutva groups pose a serious threat to our states. Some resources for you to learn:

— Dr. Audrey Truschke (@AudreyTruschke) November 7, 2022
In one of her opinions posted in Scroll, she stated how Hindus have been admiring nazis. The article that she has used against hindutva starts with how she tweeted "I hope another Hitler comes back and finishes off your people" with a picture marking the Jews' holocaust. Audrey Truschke now states that she was targeted for anti-semitic views and trolled badly. Ironically, the historian who herself posted such violent tweets now playing the victim in the same article stating that she was targeted for anti-semitism.
She credits every development in India on Aurangzeb, the mass murderer, and the cruelest Mughal emperor, who even beheaded his elder brother for the throne and carried his headless body on an elephant in the areas where he was liked the most. Audrey states that she studies South-Asian history and Indians have a voracious taste in history and Islamic historical legacy is a subject of controversy. That we may agree to some point. Obviously, it's not easy to massacre and built your mosques over temples and later claim yourself to be promoting architecture.
The fan of Islam Audrey Truschke refrains to see from lens of truth has been constantly spewing venom against Hindus. Both in India and the US, there are frequent occurrences of discrimination and violence against Hindus as a result of Islamic radicalism. Hindus have suffered through this for centuries. Attacks on Hindus in the past month in supposedly liberal democracies, however, have repeatedly demonstrated that there is no escape from this murderous Islamic doctrine and that so-called liberals are complicit in the Islamists' vile campaign against Hindus.
In contrast to the overt anti-Hindu sentiment seen in Islamic nations, which is also present in allegedly secular regimes, there is a more subdued anti-Hindu mindset that fosters Hinduphobia and hate crimes. Unless one understands existing laws and patterns, this subtle, everyday prejudice may go unnoticed.
DISCLAIMER: The author is solely responsible for the views expressed in this article. The author carries the responsibility for citing and/or licensing of images utilized within the text.