How enmity with India has led to devastation in Pakistan!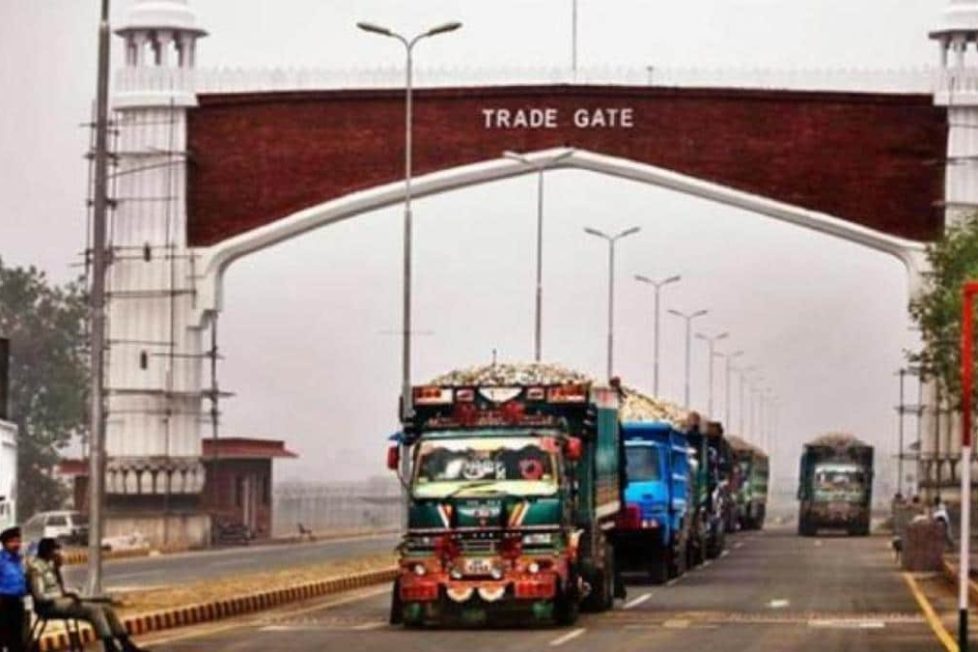 Import of essential commodities is becoming difficult for Pakistan, which is facing economic crisis. Imports have come to a standstill on a large scale due to the huge decline in foreign exchange reserves. Because of this, the prices of everyday things are skyrocketing. The condition of inflation is that 20 kg of flour is available for Rs.3100. The biggest challenge before Pakistan during this economic crisis is to meet the needs of the people.
Pakistan has recently imported wheat from Russia. But the decline in foreign exchange reserves may force Pakistan to ban imports. India is a neighbor of Pakistan, but trade between the two countries is closed. Had the relations between the two countries been good and the trade continued, then it is possible that Pakistan would have to spend less foreign exchange to import essential commodities.
Pakistan broke ties
In fact, in 2019, the Government of India abolished Article 370 of the Constitution applicable in Jammu and Kashmir. Responding to this decision, Pakistan had ended its business relations with India. When floods ravaged Pakistan last year, a large part of agriculture got submerged. After this, fearing the shortage of grains, vegetables, fruits and other food items, Pakistan's Finance Minister Miftah Ismail had indicated to end the ban on the import of vegetables and other food items from India.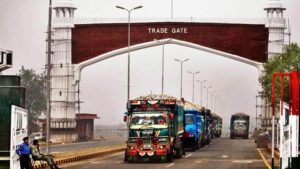 These things used to be imported and exported
Before 2019, more than 100 items like fruits, vegetables, clothes, craft, gypsum, marble, salt, spices, artificial jewelry were imported and exported between Pakistan and India. Most of the trade was done through Wagah border. But Pakistan ended it in 2019. India has also been exporting medicines to Pakistan in large quantities. According to United Nations COMTRADE database, India exported pharmaceutical products worth $194.22 million to Pakistan in the year 2021. But Pakistan itself has shot itself in the foot.
How the economic health of Pakistan has deteriorated in the last few years is well known in these figures. Compared to January 2022, now inflation has reached its peak. Urban food inflation was 13.3 percent in January-2022, which has now increased to 32.7 percent in December 2022. While consumer price inflation was at 13 per cent in January-2022, which reached 24.5 per cent in December-2022. Urban food inflation has increased almost two and a half times. While consumer price inflation has increased by 100 percent.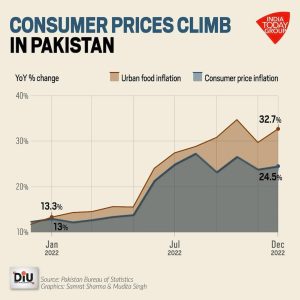 On the other hand, in Pakistan, there has been an increase of 50 percent in debt compared to GDP during the last one year.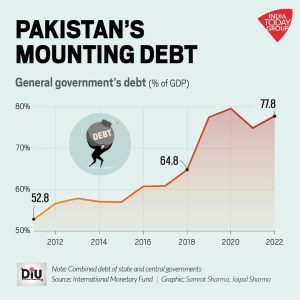 Black Marketing of Drugs
A crisis of medicines has also arisen in Pakistan, which is going through a difficult period. A local newspaper has claimed in its news that there is a shortage of life-saving medicines in Pakistan. The situation has become so bad that even insulin has become difficult for diabetic patients.
Pharmaceutical companies have to say that they are finding it difficult to get raw materials. If the situation remains like this, then the medicine of Rs.40 will not be available for Rs.60. Black marketing has increased due to medicines ending in the market. Had Pakistan's relations with India been good today, India would have easily been able to supply medicines and Pakistan would have definitely got relief in this crisis.
Flour Crisis in Pakistan
In the year 2021, Pakistan imported goods like grains, flour, starch, and milk products worth $362.78 thousand from India. At present, Pakistan is facing severe shortage of flour. According to reports, a 20 kg bag of flour is being sold for Rs 3,100 in Khyber Pakhtunkhwa and Rs 2,800 in Quetta. Because the government has failed to control the prices. In Karachi, flour is being sold at Rs 140 to Rs 160 per kg. In Islamabad and Peshawar, a 10 kg bag of flour is being sold for Rs 1500 per kg.
If the doors of trade between the two countries were open, things like flour would have reached from India and Pakistan might not have to face such a huge crisis. But at the moment there does not seem to be any such way. If the relations between the two countries were good, then all the things needed by Pakistan would have reached from India in less time and their cost would have been less.
DISCLAIMER: The author is solely responsible for the views expressed in this article. The author carries the responsibility for citing and/or licensing of images utilized within the text.