How is the split verdict delivered by the Apex Court a defeat for Hindus ?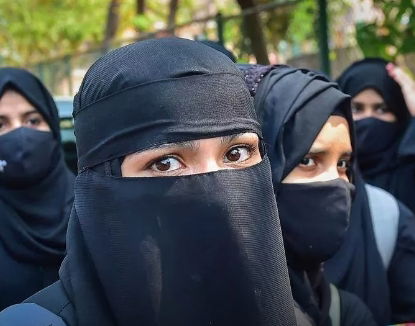 On 13th of October, the two-judge bench of the Apex Court delivered a split verdict on the hijab controversy which came from Karnataka. The Muslim students had challenged the verdict delivered by the Karnataka High Court which went in favour of the college. In the split decision Justice Hemant Gupta dismissed the appeals of the Muslim girls while Justice Sudhanshshu Dhulia set aside the high court verdict.
Even though it was a split decision and there was no losing side, the only party to have lost this battle is Hindus. The hijab controversy gained momentum in the first week of January after eight Muslim girls were denied entry to classes in a Udupi college because they were wearing a veil. Just Imagine, a handful of muslim girls which backing of a Terrorist organization that is Campus Front of India which is now being banned by the government, manufactures this issue and challenges the concept of uniform in educational institutions and try to impose a section of Sharia in Bharat and worst part is they have partially been successful in their venture. They have managed to get the support of political parties in India. They have managed to light up the whole state of Karnataka. They have managed to take the precious life of Harsha. They have managed to throw this issue to international audience and we all saw the tweets made by muslim celebrities against Bharat. They have managed to get the support of Taliban. And also they have successfully managed to get a split decision in their favour from the Apex Court of the country.
DISCLAIMER: The author is solely responsible for the views expressed in this article. The author carries the responsibility for citing and/or licensing of images utilized within the text.