How Modi has utilised 'nationalism' to promote domestic payments network, RuPay!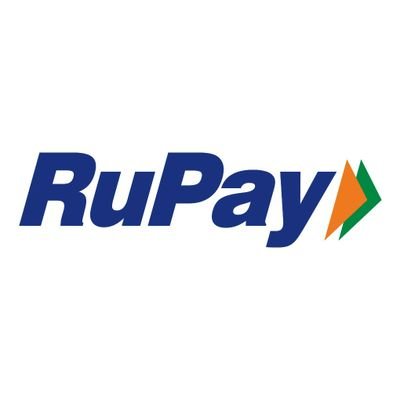 Modi has in recent years backed India's homegrown payments network RuPay, whose rise has broken the dominance of U.S. payment giants such as Mastercard and Visa. More than half of India's 1 billion debit and credit cards now go through the RuPay payment system, and that means companies such as Mastercard face an uphill task to expand rapidly in one of the world's biggest payments growth markets.
Prior to the current administration sweeping into power in India, the indigenous banking industry was at a lull: it was estimated that a little under a third of the republic's citizens (with the republic itself accounting for roughly 1 out of every 6 human beings in the world) had a bank account.
For several decades since the republic's independence, the majority of account holders comprised of the likes of salaried professionals in organized sectors, government officials, businessmen, et al, while the working class in the unorganized sector (a majority of the country's adult population) were left behind. The current administration took a number of steps to rectify this, the most visible of which was the launch of the "Pradhan Mantri Jan Dhan Yojana" (PMJDY) on Independence Day (August 15) in 2014. Translating rather awkwardly in English to "Prime Minister's Programme for People's Wealth", the financial inclusion initiative mandated banks (with state-owned banks leading the charge) to enable zero balance accounts with overdraft facility and deposit insurance for the republic's teeming (hundreds of) millions. Modi has publicly endorsed the indigenous card payment network, saying using RuPay was like serving the country as its transaction fee stays within India and could help build roads, schools and hospitals.
In 2018, in a written reference to Modi's stance, Mastercard told the Office of the United States Trade Representative (USTR) on June 21 that the prime minister "associated the use of RuPay cards with nationalism, claiming it serves as 'kind of national service'." The note, which was sent by a Mastercard Vice President for Global Public Policy, Sahra English, said that, while Modi's digital payments push was "commendable", the Indian government had adopted "a series of protectionist measures" to the detriment of global companies.
A vast majority of the cards issued for the PMJDY Yojana's bank accounts were linked to RuPay. In 2013, RuPay accounted for only 0.6% of all cards. By 2018, RuPay-linked cards represented 50% of all cards issued. Furthermore, RuPay surpassed Visa as India's largest payment card network by number of transactions in June 2017 by recording 375 million transactions. Since its launch, RuPay's volumes have seen a massive increase in its usage until the pandemic in 2020 saw both volumes and value falter.
DISCLAIMER: The author is solely responsible for the views expressed in this article. The author carries the responsibility for citing and/or licensing of images utilized within the text.